Week 6 2010 College Football Power Rankings (through 10/9/10)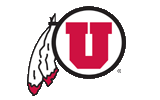 1: Utah Utes (4-0-1 ATS, 5-0 SU)
- The Utes are clearly one of the best teams in the land, but the biggest problem that they have right now is that regardless of what they do, they are never going to be as good as the Boise State Broncos unless they lose. They'll have their chance to hop the TCU Horned Frogs, but even after a whopping 68-27 beat down of the Iowa State Cyclones, this is forever going to be that cute Top 10 team that many think just doesn't belong. But make no mistake about it. Watch the Utes for 20 minutes one Saturday, and you'll be awfully impressed and know why this is the last undefeated ATS team in the country.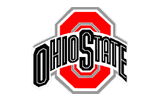 2: Ohio State Buckeyes (5-1 ATS, 6-0 SU)
- It was a bad weekend for the rest of the Heisman Trophy candidates for the big teams across the country, but it was certainly a good one for QB Terrelle Pryor. He tossed three TD passes and had a virtually perfect day through the air, and the defense did the rest. The Buckeyes remained undefeated both SU and ATS at home with a 38-10 romp over the Indiana Hoosiers. Up next is a very tough date at Camp Randall with the Wisconsin Badgers in a game that could mark the second straight week that the No. 1 team in the land gets knocked off.
3: Florida State Seminoles (5-1 ATS, 5-1 SU)
- Boom! The Seminoles sent a garnet and gold shockwave through the nation on Saturday night with a 45-17 win against the Miami Hurricanes. Even the best in the land have to be direly afraid of running up against HC Jimbo Fisher's bunch after that type of a performance, and the new look Pistol attack the FSU uses on probably half of its offensive downs is really going to be a horror to stop for opposing defenses. The Noles almost racked up 300 rushing yards against one of the stoutest 'D's in the land on Saturday night.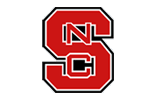 4: North Carolina State Wolfpack (5-1 ATS, 5-1 SU)
- The Wolfpack got right back on track last week with a dominating victory over the Boston College Eagles. They're still going to be a big force in the ACC that can challenge Florida State, especially if QB Russell Wilson keeps his head on straight. He has threw for 328 yards and three TDs and also led his team in rushing with 45 yards on Saturday. Though no one is considering him for the Heisman Trophy, maybe some should take notice.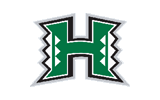 5: Hawaii Warriors (5-1 ATS, 4-2 SU)
- Does anyone realize that QB Bryant Moniz already has over 2,200 passing yards this season in just six games? He'll flirt with the 5,000 yard mark at this pace, and if he does that, the Warriors are going to be a tough team to stop. They went on the road last week and took down the Fresno State Bulldogs 49-27 as 11.5 point underdogs. It was a game that was never really that far out of reach, though Hawaii did trail 14-10 before running away and hiding from HC Pat Hill's team. This could be the shocking team in the WAC to screw up the Boise State Broncos' season.
6: Boise State Broncos (4-1 ATS, 5-0 SU)
- We've done a lot of talking about what the Broncos could be running into this year, but what we haven't discussed yet is just how good they have been. Save those relatively close calls against the Virginia Tech Hokies and the Oregon State Beavers, the Broncos have just been mauling teams left and right. QB Kellen Moore was the big winner in the Heisman Trophy race this week, and if he can keep up more 50+ point shellacking performances of other teams, the Broncos could be National Championship contenders after all.
7: Oklahoma State Cowboys (4-1 ATS, 5-0 SU)
- The Pokes just have too much offense to ignore at this point. QB Brandon Weeden is turning into one of those signal callers that just puts up ridiculously gaudy numbers week after week. Oklahoma State really hasn't run up against much of a schedule at this point, but HC Mike Gundy should be proud of his team's efforts. No one really thought much of Okie State at the outset of the season, but after five straight wins to start off, the Cowboys are in the Top 20 in the land.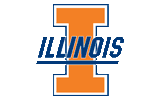 8: Illinois Fighting Illini (4-1 ATS, 3-2 SU)
- Let's hear it for the Zooker! HC Ron Zook pulled off a tremendous upset last week in Happy Valley against the Penn State Nittany Lions, which should give all the confidence in the world to his team after sticking around with the Ohio State Buckeyes last week. QB Nathan Scheelhaase is going to end up being the real deal one day for the Illini, but there is still a real question whether Zook will still be there to see it or not. Wins like that are crucial for his survival in the Big Ten.
9: Idaho Vandals (4-1 ATS, 3-2 SU)
- The Vandals were off last week, but the WAC really got a shot in the arm last week when the Hawaii Warriors pounded the Fresno State Bulldogs. Don't think for one second that having dominant teams in this conference won't help Idaho as well, as it isn't just Boise State that is looking to pick up a lot of respect towards a better bowl game.
10: Syracuse Orange (4-1 ATS, 4-1 SU)
- The Orange might be the worst 4-1 team in the country thanks to the fact that they really haven't played much of a schedule, but at least they did well to knock off the South Florida Bulls in a tough road game last weekend to start of Big Ten play. Don't be shocked to see the new look 'Cuse notch a couple more wins, but it is going to take at least seven wins to go to a bowl game since two wins came against FCS foes.
For more College Football Betting Discussion visit our
Football Betting Forum
Past Power Rankings -