Week 5 2010 College Football Power Rankings (through 10/2/10)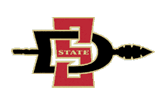 1: San Diego State Aztecs (4-0 ATS, 3-1 SU)
- The Aztecs might not have played last weekend, but that doesn't mean that they didn't have a successful week! They're now the only totally spotless undefeated ATS team left in the country, and they certainly have a lot to prove this year. The rest of the Mountain West is on notice. San Diego State is for real and cannot be overlooked. Are you paying attention TCU, Utah, and Air Force?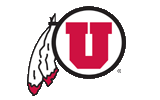 2: Utah Utes (3-0-1 ATS, 4-0 SU)
- The Utes didn't play last week either, but since there was nothing but turmoil atop the Top 10 in the nation for ATS squads this week, perhaps that was a good thing. Utah will be getting QB Jordan Wynn back from his hand injury this week, and the possibility is definitely there that he can be a big difference maker in bringing this team towards the BCS. Are three mid majors a possibility this year in BCS bowl games? We tend to believe that the answer to that just might be yes.
3: Alabama Crimson Tide (4-1 ATS, 5-0 SU)
- Roll Tide! Alabama really punished the Florida Gators for their second straight major win over a top FBS team. This is a squad that is absolutely sparkling right now on both sides of the ball. The 'D' did its job in a big way, holding Florida to two field goals and two turnovers in four trips in the red zone, while the offense just looked like it was going to march up and down the field the entire game until really falling flat when the game was well out of reach. RB Mark Ingram is back and has two more TDs to his credit, and those scores are going to be leading him towards the Heisman Trophy for perhaps the second straight year. QB Greg McElroy still hasn't lost a game since he was a wee quarterback playing in middle school.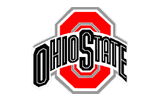 4: Ohio State Buckeyes (4-1 ATS, 5-0 SU)
- We won't totally brutalize Ohio State for needing to fight just a little bit harder than normal to take care of the Illinois Fighting Illini last week. QB Terrelle Pryor is still an absolute star and his defense is still full of studs. The question is going to be whether or not this is a problem playing on the road, or whether Ohio State just ran up against a team that was underrated and giving it all that it had. For now, we'll give the Buckeyes the benefit of the doubt and hope that more 24-13 types of victories aren't on the horizon.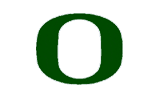 5: Oregon Ducks (3-1 ATS, 5-0 SU)
- It was touch and go for a little while, but when the Ducks hit the gas pedal on Saturday night against the Stanford Cardinal, there was nothing that HC Jim Harbaugh's team could do but cough at all of the dust in their faces. RB LaMichael James hit the 200+ yard mark on a defense that was supposed to be one of the more physical ones in the land, and the team ended up dropping yet another 50+ point performance. Forget about shooting at a second straight Rose Bowl. The Ducks have the National Championship on their mind after moving up to No. 3 in the AP Poll this weekend.
6: Florida State Seminoles (4-1 ATS, 4-1 SU)
- Welcome back to the Top 25 FSU! The Seminoles went on the road and absolutely punished the Virginia Cavaliers, which really proves to us that they were just trying to get their bearings about them in that bad 47-17 road loss at the Oklahoma Sooners a few weeks back. Head Coach Jimbo Fisher knows that he needs to find a way to win big games to be loved in Tallahassee, though, and it isn't going to get much bigger than next week's duel against the Miami Hurricanes. QB Christian Ponder will have a number of pro scouts at the game watching his every move.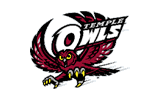 7: Temple Owls (4-1 ATS, 4-1 SU)
- With just a few more wins, the Owls are going to be heading towards the Top 25 in the nation, and deservedly so. The only loss this team suffered was a modest one against Penn State. Even though RB Bernard Pierce was knocked out last week at Army, the team still fought valiantly with a 200+ yard performance by RB Matt Brown. There's just one more road game left on this three game horror of a roadie, and if Temple can survive that trip to DeKalb next week, the coast could be clear all the way to the MAC Championship Game.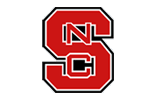 8: North Carolina State Wolfpack (4-1 ATS, 4-1 SU)
- The Wolfpack still have a dangerous team in the ACC this year in spite of the fact that they were beaten down by the Virginia Tech Hokies in the second half last week. QB Russell Wilson had another 300+ yard passing day through the air, and if he keeps that up, the defense for Head Coach Tom O'Brien is going to be more than good enough to win a ton of games. We still have all the respect in the world for the Wolfpack even though we know that the oddsmakers don't. This team could cover nine games this year if given the chance.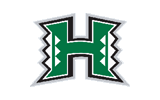 9: Hawaii Warriors (4-1 ATS, 3-2 SU)
- QB Bryant Moniz is going to become the nation's first 2,000 yard passer in his next game as long as he stays upright. He has thrown for over 1,800 yards already in just five games. The problem for the Warriors is that all of their games won't be played at home this year, which is why we aren't so optimistic that things are always going to be this rosy. However, for the time being, WR Kealoha Pilares and WR Greg Salas are the top two receivers in the nation in terms of yards, and this is an offense that has been a horror to try to stop.
10: Idaho Vandals (4-1 ATS, 3-2 SU)
- If not for that particularly embarrassing loss for the Vandals against Colorado State two weeks ago, they would be in the driver's seat to help make the WAC more relevant again. However, they still may be able to do that over these next few weeks, as games against La Tech, New Mexico State, and Hawaii won't be all that difficult. Could Nevada and Boise State be on high alert? If this team keeps holding teams to an average of 321.2 yards per game, then they absolutely will be.
For more College Football Betting Discussion visit our
Football Betting Forum
Past Power Rankings -