Week 2 2010 College Football ATS Power Rankings (through 9/12/10)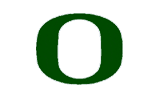 1: Oregon Ducks (2-0 ATS, 2-0 SU)
- Holy moly! The Ducks did something that not a lot of teams do last week when they ran over the Tennessee Volunteers 48-13 in Rocky Top. This offense is averaging 583.5 yards and 60.0 points per game this year so far, both numbers of which are good enough for second in the country. LaMichael James came back to the lineup with a 134 yard effort last week, which could jumpstart his Heisman Trophy candidacy. Next week will be a significantly easier test, though, as Portland State rolls into town... And goodness knows how badly the Ducks will beat the "quack" out of an FCS foe...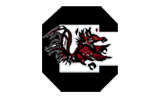 2: South Carolina Gamecocks (2-0 ATS, 2-0 SU)
- The Gamecocks haven't left home yet, but they have arguably been the most impressive team this side of the Mississippi River in the land. The Gamecocks punished Georgia last week to move up in the Top 25 in both the USA Today and the AP Poll, and they are inching towards the head of the class for NCAA football betting fans as well. The Cocks have gotten stellar play from their defense this season, as opponents are only averaging 64.0 rushing yards per game, the eighth best mark in the country. The end result? South Carolina is only conceding 9.5 points per game. There's only one more week of prep for the real tests at Auburn and home against Alabama to end September and start October.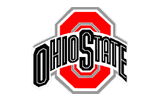 3: Ohio State Buckeyes (2-0 ATS, 2-0 SU)
- In spite of the fact that the Buckeyes were dominated on special teams on Saturday afternoon, they still destroyed the Miami Hurricanes and move up into our Top 10 ATS teams for college football betting aficionados. QB Terrelle Pryor really doesn't look like a Heisman Trophy candidate on the eye test, as he still looks quite shaky at times. Still, it's hard to argue with a man that has accounted for 610 yards of offense and five scores in two games, especially when he is the undisputed leader of a team that is averaging 471.5 yards and 40.5 points per game against two respectable opponents.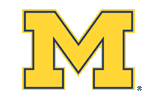 4: Michigan Wolverines (2-0 ATS, 2-0 SU)
- It took a Herculean effort and a great second half from QB Denard Robinson to get the job done, but the Wolverines marched into South Bend and picked up their second straight incredibly impressive victory to make their college football picks fans very, very happy. Big Blue clearly has a born leader at the QB position right now, as Denard Robinson has 885 yards and five TDs through two games. His numbers against Notre Dame looked more like numbers that you'd put up while playing a video game. Accounting for 244 passing yards and 258 rushing yards is absolutely insane. Keep a close eye on Michigan as the season wears on, though we have a feeling the oddsmakers aren't going to be taking it easy on us for too much longer.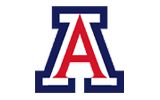 5: Arizona Wildcats (2-0 ATS, 2-0 SU)
- There was certainly no complacency from the Wildcats this week, nor was this a case of getting a big head after the big win at Toledo and right before the duel with the Iowa Hawkeyes. Through two games, Arizona has some quite impressive numbers. Averaging 503.5 total yards per game ranks 12th in the country, while allowing just 177.0 ranks third. No one has yet to score a touchdown on this defense either. Only Citadel's two field goals last week and a safety two weeks ago by the Rockets have hit the board against the Cats. Arizona knows that this is make or break week ahead in which the Pac-10 can make a real statement against an Iowa team that once again looks like a National Championship contender.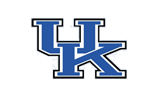 6: Kentucky Wildcats (2-0 ATS, 2-0 SU)
- New head coach Joker Phillips has his Cats off to a great start this year, as they have pummeled both Louisville on the road and Western Kentucky at home for two relatively easy covers. We are fully expecting the Wildcats to move to 3-0 this week at home against Akron, and the suddenly wide open SEC East could be up for grabs the next week at the Swamp. QB Mike Hartline is gaining some confidence after nearly getting benched at several points over the course of the season last year and during the offseason this year, as 71.7 percent completions, 430 yards, and three scores with no picks is nothing to be ashamed of.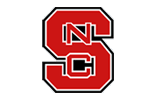 7: North Carolina State Wolfpack (2-0 ATS, 2-0 SU)
- We can already hear that wolf howling from here. The Wolfpack went on the road and scored a big victory at UCF over the weekend, and though that wasn't one of those wins that really gets the attention of the national media, we in the gambling world know that it was a sizeable upset that could give a relatively average team a shot in the arm going forward. Odds have it, NCSU will be a short dog once again in what could be a significantly bigger statement game this week against the Cincinnati Bearcats. The defense is going to have to come up big once again this week just like it did against the Knights when it forced five turnovers, but the offense needs to start to account for some more yardage. The Wolfpack really should be averaging more than 359.5 yards per game at this point.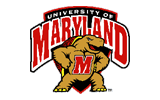 8: Maryland Terrapins (2-0 ATS, 2-0 SU)
- Maybe head coach Ralph Friedgen knew what he was talking about when he said that this was the year that the Turtles could start to get back on track after some rough seasons. All of a sudden, the defense is coming to play in a big way. In wins against Navy and Morgan State, the Terps have only allowed an average of 60.5 passing yards per game (3rd in the nation) and 9.5 points per game (10th in the nation). Dropping 62 points last week should serve notice to West Virginia that this won't just be an easy home game in Morgantown this coming Friday night.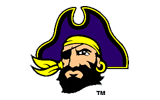 9: East Carolina Pirates (2-0 ATS, 2-0 SU)
- The Pirates are one of these rare teams across the country that began with a pair of conference games this year, and now they're off to a flying start in C-USA play. ECU has scored a big upset over Tulsa at home and a blowout of Memphis. Both spreads were covered by over a TD and were never really in doubt down the stretch. For a team that is "rebuilding" this year, the Pirates sure do have a heck of a signal caller in the form of QB Dominique Davis. Davis has thrown for 627 yards and eight TDs and has three more scores on the ground. Consider him a poor man's Terrelle Pryor or Denard Robinson. After watching James Madison knock off the Hokies last week, Virginia Tech should be under a real watchful eye this week, as the Pirates have the ability to pull off this upset. The next three for ECU are all on the road.
10: Alabama Crimson Tide (2-0 ATS, 2-0 SU)
- When you pound the heck out of a Joe Paterno team and move to 2-0 ATS, you deserve to be in the Top 10 of every poll in America. This one is no exception. Give a ton of credit to the Tide defense, which had to replace ten starters from a year ago. All the team has done is come out at home and hold a pair of teams to just a field goal each. That's been more than enough for the offense to come out firing on all cylinders, even without RB Mark Ingram, last year's Heisman Trophy winner, in the lineup. Look out for Alabama this week in Duke, as the Blue Devils could be in for a world of hurt, as they wonder when basketball season is going to get started.
For more College Football Betting Discussion visit our
Football Betting Forum
Past Power Rankings -