Week 1 2010 College Football Power Rankings (through 9/6/10)
For the latest College Football ATS Poker Rankings click here!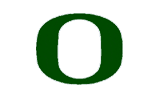 1: Oregon Ducks (1-0 ATS, 1-0 SU) - The Ducks are all of a sudden looking like some big time powerhouses after absolutely dismantling New Mexico by the count of 72-0 last weekend. Who needs Jeremiah Masoli and LaMichael James anyway? When you can rack up 720 yards of offense without the star you kicked off the team and the one that could still be a legitimate Heisman Trophy candidate, you know that you have something very, very special going regardless of who you're playing against.



2: Oklahoma State Cowboys (1-0 ATS, 1-0 SU) - Maybe the oddsmakers have underestimated just how good the Cowboys are really going to be this year after all... We already know that Kendall Hunter is as underrated of a running back as there is in the nation today. He topped the 200 yard mark and rushed for four TDs in what amounted to be the best performance by a running back in the nation in Week 1. Of course, we still have to remember that this was just Washington State that came to Stillwater and that bigger challenges will come on the horizon. But for the time being, the oddsmakers might not know what to do with a bunch of Pokes they thought were going to flat out stink.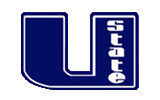 3: Utah State Aggies (1-0 ATS, 0-1 SU) - Give the Aggies a heck of a lot of credit for marching into Norman and sticking shot for shot with the mighty Sooners. Utah State is clearly a program that is on the rise right now, and if the oddsmakers don't realize it, this is once again going to be a team that posts a tremendous ATS mark just like it did last year when it went 8-4 ATS. This is an offense that can score with anyone in the nation, and 24 points against Oklahoma shows just that.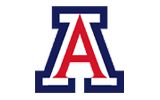 4: Arizona Wildcats (1-0 ATS, 1-0 SU) - Head coach Mike Stoops probably knew that he had a heck of an offense this year for the Wildcats, as the combination of Nick Foles, Nick Grigsby, and the gang feature a ton of returners that are very, very potent. What he probably didn't know was how strong his defense was going to be. Arizona questioned just how good its defense really was at the outset of the year, but shutting out Toledo (save a safety conceded by the offense) was a heck of a statement in a nationally televised game. We can't wait for that showdown with Iowa in two weeks in the desert.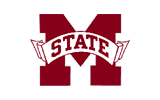 5: Mississippi State Bulldogs (1-0 ATS, 1-0 SU) - We tend to wonder whether Mississippi State's victory over Memphis was so much of a big thing for the Bulldogs or a bad thing for the Tigers. Either way, it is fairly clear that the Chris Relf era in Starkville is coming to a close. Freshman Tyler Russell tossed four TD passes in the dominating victory over the weekend, and this is probably as good of a time as any to let the youngster give it a go as a starter. This week is a very interesting test though, as Auburn is going to be bringing an entirely new type of game to Starkville that the Bulldogs have yet to see this year.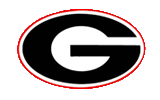 6: Georgia Bulldogs (1-0 ATS, 1-0 SU) - Give head coach Mark Richt and his club a lot of props for the way they came out of the blocks against Louisiana Lafayette over the weekend. No, facing a Sun Belt team is never that impressive regardless of what the result is, but AJ Green, the heart and soul of the team's offense was suspended just before kickoff pending allegations that are being researched by the NCAA. Still, the Dawgs rolled to 55 points in a huge romp of the Ragin' Cajuns. Going to Columbia isn't going to be fun this week though, especially if Green isn't cleared to play.


7: Syracuse Orange (1-0 ATS, 1-0 SU) - Things probably won't be this good all year long for the Orange, but at least they can rest easily knowing that they probably have at least a fighting chance this season at procuring a bowl bid. This is a crucial game for Ryan Nassib coming up after he threw for 229 yards in the victory over Akron, as going into Washington is never fun... just ask the USC Trojans how they felt about that trip last year. Still, if the Cuse can pick up anywhere near 431 yards like they did against the Zips, they are going to have a fighting chance.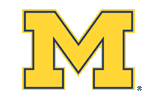 8: Michigan Wolverines (1-0 ATS, 1-0 SU) - No team might have put forth a more important effort in Week 1 of the NCAA football betting season than the Wolverines did. Big Blue came out smoking with a brand new quarterback and a brand new philosophy on both sides of the football. Denard Robinson reportedly might be making the suddenly forgotten Tate Forcier transfer after his fantastic performance with his legs and his arm against a stout Connecticut defense. Can Big Blue keep it up? A win in South Bend this weekend might just make Rich Rodriguez feel a tad bit safer on that hot seat he is on at the moment.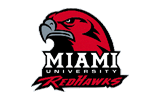 9: Miami Redhawks (1-0 ATS, 0-1 SU) - Don't let the 34-12 final score in Gainesville from Saturday afternoon fool you. The Redhawks had a chance at beating the Florida Gators every single step of the way. The offense just needed to find a way to put the ball in the end zone once or twice instead of settling for four field goals, and four picks were a killer. However, Miami grew a lot as a team, picking up three of UF's eight fumbles on the day and taking advantage of an offense that only mustered 14 yards in the first half and 212 for the game. The Redhawks certainly aren't in for another 1-11 season if they keep playing like that the rest of the year.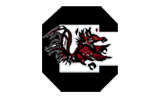 10: South Carolina Gamecocks (1-0 ATS, 1-0 SU) - Many thought that the Gamecocks were going to be trendy favorites to go down last week, but the end result was a big triumph over the Southern Mississippi Golden Eagles that was never really in doubt. Steve Spurrier improved to 39-0 SU against teams from non-BCS conference schools in his career. However, if the Cocks are ready to take the next step, this game this week against Georgia at home in front of another national TV audience had better be a 'W'. If that happens though, the oddsmakers are inevitably going to catch on to the fact that this team is a legitimate contender in the SEC.

For more College Football Betting Discussion visit our Football Betting Forum
Past Power Rankings -