Best Sportsbook Bonuses
Max Bonus: $2500
#1 Online Sportsbook, 20% Deposit Bonus, free contests, Super fast payouts
Max Bonus: $500
160% in Bonuses, 100% Sportsbook, 50% Casino, Free $50 superbowl bet
Max Bonus: $500
100% Deposit bonus, 60% reload bonuses!
Max Bonus: $900
25% bonuses up to $900 on each and every deposit. Great Credit Card Sportsbook
Max Bonus: $250
2010 Preseason College Football Power Rankings
For the latest College Football ATS Poker Rankings click here!
1: Connecticut Huskies (11-2 ATS, 8-5 SU in 2010)
- The Huskies had a fantastic year of college football betting action under the direction of HC Randy Edsall, and great things are expected once again this year. This is a team that has constantly flown under the radar in the Big East, but thanks to a hardnosed style of playing, they're always in close games. Watch for RB Jordan Todman to be a Heisman hopeful this year.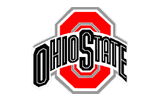 2: Ohio State Buckeyes (10-3 ATS, 11-2 SU in 2010)
- Unfortunately for Buckeyes backers, Ohio State isn't sneaking up on anyone this season. Last year, they were considered a relatively trendy choice to win the Big Ten, but this year, the Bucks are runaway -250 favorites to win the conference. The NCAA football spreads are bound to catch up to them, particularly if QB Terrelle Pryor and the crew post a few early blowouts in Big Ten play.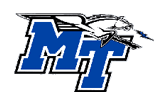 3: Middle Tennessee State Blue Raiders (10-3 ATS, 10-3 SU in 2010)
- Watching QB Dwight Dasher and the Blue Raiders is going to be a heck of a lot of fun this year. It's hard to believe that any Sun Belt team has the capability of winning ten games SU or ATS, but MTSU might be able to pull it off for a second straight season. The Sun Belt is often overlooked by the oddsmakers, which could set up some awfully soft lines in conference for a team that could absolutely dominate.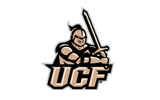 4: Central Florida Knights (9-3 ATS, 8-5 SU in 2010)
- HC George O'Leary has done a heck of a job bringing the Knights out of Conference USA obscurity to a team that expects to go bowling every single season. A powerful rushing attack makes games very short for UCF for the most part, and particularly when it is an underdog, that comes in handy. In conference last season, the Knights were able to pull a number of upsets, including taking down mighty Houston. The same might be expected this year.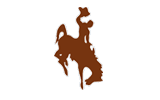 5: Wyoming Cowboys (9-3 ATS, 7-6 SU in 2010)
- For years and years, the Cowboys were a laughable team in the college football betting world. That's why, in spite of the fact that their offense was atrocious last season, they were able to finish with such a fantastic ATS record on the year. After going bowling last year, don't expect to see the same type of ATS mark for Wyoming this season.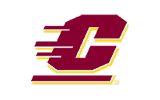 6: Central Michigan Chippewas (9-3-1 ATS, 11-2 SU in 2010)
- The Chippewas have two major problems this season. The first is that HC Butch Jones left the program to follow in his successor's footsteps at Cincinnati. The second is that all-star QB Dan LeFevour is no longer with the team. This will be the first time that someone aside from LeFevour takes snaps for the Chippies in four years, and with a new offensive scheme being implemented and a lot of teams that are angry in the MAC about getting destroyed for the last four season, CMU might be in for a very long year.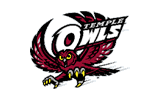 7: Temple Owls (8-4 ATS, 9-4 SU in 2010)
- Temple was one of the mid-major programs to keep an eye on last year, but this season, it could be an entirely different story. The Owls could win ten games this year and crack the Top 25 for the first time since getting exiled from the Big East. A defense that ranked 33rd in the nation and just got better and better with every game returns nearly all of the key pieces to the puzzle. Life should be good in the MAC for Temple this year, and it could pay off in a big way against the college football spreads.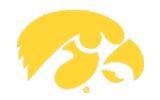 8: Iowa Hawkeyes (8-4 ATS, 11-2 SU in 2010)
- If not for the fact that QB Ricky Stanzi got injured last season, the Hawkeyes might've run the table and played for the BCS National Championship. The latter would've been a stretch, especially since three other undefeated teams didn't get the right to play for the title, but the Rose Bowl would've been a certainty. Now, Stanzi and the majority of his teammates are back, and with both Wisconsin and Ohio State coming to the cornfields of Iowa this year, it might be able to make a serious run. Laying more than two tuddies with the Hawkeyes is risky, but might turn a huge profit by season's end as it did last year.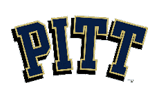 9: Pittsburgh Panthers (8-4 ATS, 10-3 SU in 2010)
- If not for a collapse down the stretch against Cincinnati at home in the regular season finale, the Panthers would've looked like a completely different team. The potential would have been there to be 11-2 on the year with a BCS bowl victory as well. Still, thanks to RB Dion Lewis, HC Dave Wannstedt looked like a genius all season long. If the defense holds up this year, Lewis should be able to single handedly carry the offense to a ton of victories both SU and ATS.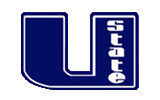 10: Utah State Aggies (8-4 ATS, 4-8 SU in 2010)
- Here's a team you didn't want to get caught laying double digits against last season. The Aggies did a great job of sticking in front of college football betting lines last year, but the next step is to turn those covers into outright victories. Many think the Aggies could be a team to watch this year in the MWC, and though we remain skeptical about their chances to actually go bowling, we surely aren't going to get in the way of this team on the NCAA football odds this year. The oddsmakers still worry more about the names on the fronts of the jerseys than the names on the back. For more College Football Betting Discussion visit our
Football Betting Forum