NBA Power Rankings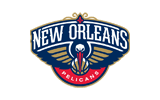 1: New Orleans Hornets (3-0 ATS, 3-0 SU) - The Hornets are surprisingly out of the gates in fine form this year, having picked up wins against three teams from last season's playoffs. PG Chris Paul is proving to make all of the difference in the world, as he was sorely missed at the end of last season. CP3 leads the team in scoring at 20.0 points per game and assists with 9.3 per game, and he definitely looks like a recharged man out there on the court for a team that suddenly looks at least a bit dangerous in the wide open Southwest Division.



2: Golden State Warriors (2-0 ATS, 2-0 SU) - Don Nelson might no longer be calling the shots in Golden State, but Nelly Ball is still certainly alive and well! The team has dropped a whopping 120.5 points per game in their first two outings and is shooting 54.3 percent to show for it from the field. F David Lee is averaging a double-double with ease, and G Dorrell Wright is making it that much harder to guard this backcourt that already features that hotshots of G Monta Ellis and G Stephen Curry, the two of which are already combining for 51 points per game.


3: New York Knicks (2-0-1 ATS, 1-2 SU) - F Amare Stoudemire is certainly loving his new home from a statistical standpoint, as he is averaging 21.3 points per game in his first three. Unfortunately, he'd probably like to see a few more wins get on the board first. New York is fighting hard in games, which is why it has a pair of covers and a near miss from Saturday night against the Portland Trail Blazers, but it's becoming more and more clear to us that this is not a playoff team, even in the Eastern Conference.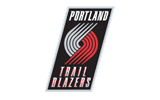 4: Portland Trail Blazers (2-0-1 ATS, 3-0 SU) - Portland has certainly come out of the gates on fire! G Brandon Roy is already putting together 25.0 points per game this year, and the team has gotten to at least 98 points in all three of its games. For a defense that was always considered one of the stingiest in the NBA last year, putting up offensive numbers like that consistently will produce a ton of wins and give the Blazers a great chance of winning the Northwest Division.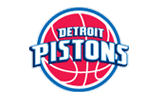 5: Detroit Pistons (2-1 ATS, 0-3 SU) - This will be the only list that you see the Pistons on this year that doesn't include marks for futility. With G Will Bynum dealing with a hamstring injury, this backcourt just isn't fluid enough to be able to beat any of the best teams in the league. The Oklahoma City Thunder did deal Detroit a devastating defeat on Friday night, as a layup with just seconds to go delivered a crushing blow at home. However, that opening night loss at the New Jersey Nets seems to be setting a theme for what could be a long season in Motown. The Pistons were just barely good enough to beat the oddsmakers' expectations... But how high can your expectations be when you're four point underdogs on the NBA odds to the Nets???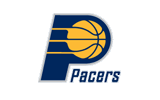 6: Indiana Pacers (2-1 ATS, 2-1 SU) - The Pacers ended last season on a bit of a flurry, and this year, they are out of the blocks in fine form as well. Indiana rebounded from a terrible loss at the San Antonio Spurs in the first game of the season to score wins over fellow Eastern Conference postseason contenders, the Charlotte Bobcats and Philadelphia 76ers. We know that this team isn't going to be good enough to win games against teams like the Spurs all that often, but taking care of the teams that are going to finish in that 35-40 win range this year will be the key to getting the Pacers into the second season.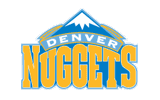 7: Denver Nuggets (2-1 ATS, 2-1 SU) - F Carmelo Anthony might be ready to get out of Dodge, but at least he is playing his heart out for the Nuggets right now. Contract negotiations and trade rumors are still swirling around the All-Star, but he is still leading this team in scoring at 23.7 points per game this year. F Shelden Williams has been a real surprise, as he is ripping down 12.3 boards per night and is chipping in some offensively as well with 7.3 points per game. A 13 point win in Houston on Saturday night was absolutely imperative for a team that struggled on the road a season ago.


8: Memphis Grizzlies (2-1 ATS, 2-1 SU) - The Grizz are off to a good start at 2-1 this season, and though a 109-89 win over the Minnesota Timberwolves was absolutely nothing to write home about, the 91-90 win on G OJ Mayo's steal against the Dallas Mavericks on the road sent a real message to their Southwest Division rival. The problem that this team has is that this is a horrifying road trip ahead this week. Memphis has stops against the Lakers, Warriors, Suns, and Kings in a span of just five days starting on Tuesday.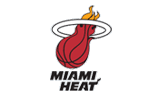 9: Miami Heat (2-1 ATS, 2-1 SU) - The Boston Celtics apparently woke the Heat up. A loss on the Parquet Court on the opening night of the NBA betting campaign really caused a stir in South Beach, and since that point, F LeBron James, G Dwyane Wade, and F Chris Bosh have really gotten on their horses. It's been all about defensive intensity so far this year, not sharp shooting. Miami is only surrendering 81.7 points per game, easily the best mark in the NBA, and no team has scored in the 90s against it this year. The 96-70 win over the Orlando Magic on Friday night was the biggest win of the season to date, as it really showed its Sunshine State rivals who the new sheriff in the Southeast Division is.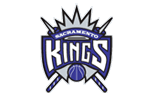 10: Sacramento Kings (2-1 ATS, 2-1 SU) - The Kings have opened up with three straight games on the road, and to walk away from those three roadies at 2-1 both SU and ATS is saying something for a team that many think could be on the rise this year. A four game home stand that is stretched over nine days awaits, and good things could really come of it. Though this offense ranks No. 4 in the NBA in scoring right now at 108.0 points per game, there isn't a single man averaging more than 17.7 points per game. Want to talk about a well balanced offensive attack? Six different players are averaging at least a dozen points per game.