TBS Sunday Baseball Pick: New York @ Kansas City
The New York Yankees are set to wrap up their MLB betting battles for the weekend with the Kansas City Royals when the two meet in a clash on TBS on Sunday afternoon.
Looking for the best sports handicappers on the internet? Look no further than the Expert Sports Handicappers here at Bang the Book. Click Here to check out the best gambling picks that you'll find anywhere!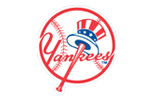 You can bet that the Yankees are going to be happy just to get away from Kansas City, knowing that that might have been the last time that Mariano Rivera ever stepped onto a baseball diamond after ripping his ACL in warm-ups earlier this week. Even without a closer for the most part, they are clearly the superior team in this game, knowing that they have one of the best lineups in the game. That being said, the pitching matchup might not be in favor of the Bronx Bombers on Sunday. Phil Hughes is going to be on the bump to wrap up the weekend, and he knows that this is quite the important start from his standpoint. Andy Pettitte is clearly going to be back in the saddle at some point, and he is going to be taking someone's spot in the rotation. Hughes has been a bit suspect at best, knowing that he has allowed at least four runs in four straight starts, and he hasn't lasted longer than 5.2 innings worth of work in a start this season. Against the Royals in his career, Hughes is 2-1 in five outings (four of which are starts), but he has a 6.75 ERA and a suspect 12/7 K/BB ratio in 20.0 innings of work.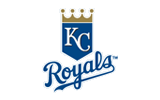 The Royals are taking up their standard position towards the bottom of the AL Central, and they are really on their way to another season that might feature 100 losses. The team is clearly going to be ready to sell before the deadline, though it is a question as to who is going to want any of these players. Luke Hochevar used to be a pitcher that many would have coveted as a potential prospect for the future, but the truth of the matter is that he going to be 29 years old by the end of the season, and he just has never panned out. The righty is 2-2 on the season, but he has a relatively pathetic 7.36 ERA and some other suspect splits as well. His WHIP of 1.68 is a dud to say the least, and a K/BB ratio of 18/11 isn't all that special either. Hochevar was beaten up badly by the Detroit Tigers in his last start to begin the month of May, as he allowed 12 hits and nine runs in four inning of work in a terrible loss for the team.
New York Yankees @ Kansas City Royals Pick: Hochevar has had two terrible starts and three respectable starts this year. We know that the oddsmakers are going to be against him for sure, but we just don't have all that much confidence in Hughes either. We know that we are going to be getting a great price on the Royals, the clearly inferior team, and in the end, we are going to take them, knowing that this might be a 50/50 proposition.
Free Baseball Pick: Kansas City Royals
The following two tabs change content below.
Adam Markowitz
is a staff writer living in the Orlando area. He has covered NFL, MLB, college football, CFL, AFL, NBA, college basketball, NASCAR, golf, tennis, and the NHL for a number of various outlets in his career, and he has been published by a number of different media outlets, including the Orlando Sentinel and the Wall Street Journal.
Latest posts by Adam Markowitz (see all)