Tampa Bay Lightning @ Detroit Red Wings Free NHL Pick 11/30/11
Updated: November 29, 2011

The Tampa Bay Lightning go in search of their first NHL betting triumph in team history at Joe Louis Arena on Wednesday night when they take on the Detroit Red Wings in a game televised nationally on Versus.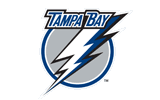 There isn't a heck of a lot that the Lightning haven't been able to do in their nearly two decades in the NHL. They've already got a Stanley Cup, they've had some of the most dynamic players in the league on their team, and they have really built a strong fan base in the Sunshine State. That being said, they still have never won a game in Detroit, and this marks the first time that the team's new General Manager Steve Yzerman makes his return to the team for which he was one of the best players of his time. The Bolts badly need to shore up their defense and their goaltending to win this game, as the Red Wings have a fantastic offense and can score goals in bunches. Tampa Bay ranks No. 22 in the league in total defense at 3.0 goals per game allowed, and neither of its goaltenders, Mathieu Garon nor Dwayne Roloson has a GAA below 2.40. The offense, for all of its stars like Steven Stamkos, Martin St. Louis, and Vincent LeCavalier, only is putting up 2.7 goals per game as well, which is middle of the pack at No. 16 in the league, and that won't cut it to get into the postseason once again this year.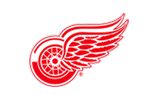 The streaky Wings are streaking in the right direction once again this year. The team has not alternated wins and losses in more than two consecutive games this year, something that is truly remarkable now that we are more than a quarter of the way into the season. Detroit has rolled off five straight wins, and in four of the five games, the team has come up with at least four goals. Johan Franzen, Pavel Datsyuk, and Valtteri Filppula all have at least 19 points on the season, making the three one of the most lethal trios in hockey. Henrik Zetterberg isn't far behind with 13 points, but the surprising stat is that Tomas Holmstrom only has nine points. There is clearly room for improvement on this team based upon its history, which is scary for a team that is already stalking the lead in the Central Division. Jimmy Howard has arguably been the league's best net minder this year as well, winning 13 of his 19 games and posting a remarkable 1.86 GAA.
Tampa Bay Lightning @ Detroit Red Wings Pick: Joe Louis Arena has been a little house of horrors this year for the opposition, as the visitors only have a total of seven points to show for 12 games worth of work. Detroit is 9-2-1 at home this season, and there is no reason to believe that it can't stop a Tampa Bay team that hasn't quite turned the corner yet.
Free Hockey Pick: Tampa Bay Lightning
The following two tabs change content below.
Aaron Ryan
Aaron Ryan has been in the sportswriting biz since the late-90s, and he has worked side by side with some of the best and brightest in sports gambling. Always searching for the best trends in sports, Andrew uses his brilliant math mind to his advantage to beat the books.
Latest posts by Aaron Ryan (see all)