Stanley Cup Picks: Tampa Bay Lightning vs. Pittsburgh Penguins Series Preview

The Pittsburgh Penguins are just two years removed from hoisting the Stanley Cup, but are still trying to get the taste of last year's second round knockout out of their mouths. Meanwhile, the Tampa Bay Lightning are happy to just make the postseason again after missing the Stanley Cup playoffs for three straight seasons. Read on to find out our NHL playoff picks in this series.
#5 Tampa Bay Lightning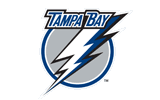 How They Got Here: Tampa Bay knew that it would take some time to rebuild around veterans Martin St. Louis and Vincent LeCavalier, but it has regained respectability sooner than most thought thanks to the meteoric rise of young Steven Stamkos. This trio gives the Lightning one of the more potent offenses in hockey (2.9 goals per game) and helped spur their run to the playoffs. The Bolts battled with the Capitals for the Southeast Division title through much of the season, but Washington pulled away at the end to put Tampa Bay in the No. 5 seed.
Player to Watch: Although it's a tough call between St. Louis and Stamkos, the Stammer has to be the player to watch for this series. The young gun has notched his second consecutive 90 point season and plays with a maturity you'd only expect to find in a rugged veteran. Stamkos was second in the NHL in goals (44) this season and is currently fifth in points (90).
Goalie Outlook: The Lightning have one of the thinnest defenses of any playoff contender, but midseason acquisition Dwayne Roloson has made the best of the situation. Since being acquired from the Islanders, Roloson has put together an 18-12-4 record with a 2.56 GAA and a .912 save percentage. That might not look like much, but it's much better than Mike Smith and the departed Dan Ellis could do. Both Smith and Ellis had GAAs over 2.9 and save percentages under .900.
Key to Victory: Tampa Bay will need to put pressure on Marc-Andre Fleury early and often, as Fleury can get flustered under a barrage of shots. The Lightning have been deadly on the power play this year, converting 20.6% of its opportunities (No. 6 in the NHL) and will need to continue to convert to topple the Penguins.
#4 Pittsburgh Penguins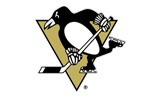 How They Got Here: Critics wondered how Pittsburgh would respond after losing stars Evgeni Malkin and Sidney Crosby midway through the season, but it has passed with flying colors by almost winning a division title in their absence. Crosby was on pace for an amazing season with 66 points (32 G, 34 A) through just 41 games, but two concussions in the span of a week (the second of which came against these Lightning) has left him sidelined for the past three months. In his stead, the Pens have relied on G Marc-Andre Fleury and a surprising stolid defense to clinch the No. 4 seed.
Player to Watch: D Kris Letang has had a fantastic season and although he won't win the Norris Trophy, he very well could be a finalist for the award. Letang put up career bests for points (50), assists (42), and +/- (+14) heading into the Penguins last game of the season. The 23 year old has been devastating on the power play too, notching four goals and 20 assists for the Pens.
Goalie Outlook: In his sixth season, Fleury has finally started to fulfill the promise that made him a No. 1 overall pick. After struggling much early in his career, Fleury stepped up in a big way when Crosby and Malkin went down. He has compiled an impressive 36-20-5 record this season with a 2.32 GAA and a .918 save percentage. Under Fleury's watch, the Penguins are seventh in the league in goals against and No. 1 in killing penalties.
Key to Victory: The Penguins will need to continue playing good defense if they hope to knock off the Lightning, specifically considering the dire need to shut down the trio of Stamkos, St. Louis, and LeCavalier. Letang and D Brooks Orpik will need to continue to play quality defense while Fleury continues to realize his vast potential.
2010-11 Regular Season Meetings
March 31st – Tampa Bay 2 – Pittsburgh 1
January 5th – Pittsburgh 8 Tampa Bay 1
November 12th – Pittsburgh 5 – Tampa Bay 1
October 27th – Tampa Bay 5 – Pittsburgh 3

Season Series Notes: The Penguins and Lightning saw each other four times in the regular season with the teams splitting their meetings 2-2. The home team won all four games between the two teams and both teams were dominant in their home arenas all season. Tampa Bay also failed to outshoot Pittsburgh in any of the meetings between the two teams.
The Final Word: Without Crosby and Malkin, the Penguins are very vulnerable and lack the offensive firepower that they have had in past years. Instead, Tampa Bay looks to have the better offensive options of the two teams while Pittsburgh will have to rely on their defense. Expect a tough, hard-hitting series and the most exciting thing in sports, a Game 7. Home ice advantage will prove to be the difference.
Stanley Cup Free Picks: Pittsburgh in 7
The following two tabs change content below.
Aaron Ryan
Aaron Ryan has been in the sportswriting biz since the late-90s, and he has worked side by side with some of the best and brightest in sports gambling. Always searching for the best trends in sports, Andrew uses his brilliant math mind to his advantage to beat the books.
Latest posts by Aaron Ryan (see all)