Stanley Cup Picks: Detroit Red Wings vs. San Jose Sharks Series Preview

One of the most successful playoff teams over the past decade faces a team that is labeled as a perennial choker in this NHL playoffs series when the Detroit Red Wings face off against the San Jose Sharks. Detroit was the only team to get a 4-0 sweep in their first round series against the Coyotes and has been resting for over a week. San Jose looked like they might live up to their history of early exits from the playoffs, but ended up winning their series against the Kings 4-2. Check below to see our Stanley Cup playoff picks for this series.
#3 Detroit Red Wings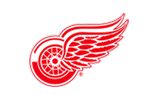 How They Got Here: Detroit struggled for much of the regular season due largely to injuries and poor goaltending, but is coming together at the right time. Henrik Zetterberg missed the first round series with a sprained MCL but is set to return for this series and Pavel Datsyuk looked fully healthy in the Red Wings' sweep of the Coyotes. The Red Wings scored 18 goals in their four games against Phoenix, the highest average of any team in the first round, and have been focusing on getting healthy since then.
Player to Watch: With Zetterberg injured, the Red Wings needed someone to step up and C Valtteri Filppula did just that. Filppula tallied five points (1 G, 4 A) in four games against the Coyotes and also had a +/- of +5. He put up at least a point in every game in the series and the line of Filppula, Jiri Hudler, and Drew Miller dominated in their time on the ice.
Goalie Outlook: Jimmy Howard doesn't have to be spectacular in net for the Red Wings to win and was good enough between the pipes to get past the Coyotes. Howard gave up 10 goals in four games (2.50 GAA), but his save percentage of .915 was solid and is all Detroit needs to advance.
Key to Victory: Detroit is one of the deepest teams in the league and showed off their depth against Phoenix with great production from the Datsyuk and Filppula lines. Their offense is extremely productive and although they are the lower seed, Detroit will probably be the favorite to win the series per the NHL betting lines. If they stay productive and stay healthy, they should be able to get past the Sharks.
#2 San Jose Sharks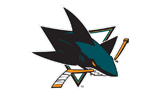 How They Got Here: San Jose was fortunate enough to play the weakest team in the West in their first round series as the Kings just weren't the same without Anze Kopitar. The Sharks offense was swarming against Quick and the Kings, continually putting shots on net and lit the lamp 20 times in six games. Joe Thornton and company put the most shots on goal of any team in the first round (over 38 per game) and dominated possession as well.
Player to Watch: With stars such as Thornton, Joe Pavelski, Patrick Marleau, and Dany Heatley, some Sharks have slipped under the radar and one of these underrated players, RW Ryane Clowe actually led the team in scoring against Los Angeles. Clowe tallied four goals and three assists in six games and his 62 points in the regular season highlight that this wasn't exactly an aberration. He is also one of the most physical players on the Sharks and isn't afraid to bang down low.
Goalie Outlook: Antti Niemi will be the starter in Game 1 but is going to be on a short leash after putting up the worst numbers for a starting goaltender during the first round. Niemi had an alarmingly high 3.99 GAA and a poor .863 save percentage against the Kings and was yanked twice for Antero Niittymaki. Niittymaki was solid in his two games, stopping 29 of 30 shots and will be called upon if Niemi's struggles continue.
Key to Victory: If San Jose is going to make it to the conference finals, they absolutely must get quality goaltending from either Niemi or Niittymaki. The Sharks jettisoned Evgeni Nabokov after persistent struggles in the regular season, but allowed way too many goals to a toothless Los Angeles team. San Jose can score on Jimmy Howard, but it will be a short series if their goaltending doesn't improve.
2010-11 Regular Season Meetings
March 3rd – Detroit 1 – San Jose 3
February 22nd – San Jose 4 – Detroit 3
December 6th – San Jose 5 – Detroit 2
November 30th – Detroit 5 – San Jose 3

Season Series Notes: San Jose won the season series 3-1 and the road team went 3-1 as well in the four games between the two teams. The Sharks have also won the last three games and have scored 15 goals in their four games against the Red Wings. Also, three of their four games had at least seven goals and went over the total per the NHL betting spread.
The Final Word: Both San Jose and Detroit have prolific offenses and shaky goaltenders which should lead to many high scoring games in this series. However, Howard has been serviceable unlike Niemi, and Detroit's veteran experience should be enough to get them past San Jose and lead to another offseason of pundits haranguing the Sharks as playoff chokers.
Stanley Cup Free Picks: Detroit in 6
The following two tabs change content below.
Aaron Ryan
Aaron Ryan has been in the sportswriting biz since the late-90s, and he has worked side by side with some of the best and brightest in sports gambling. Always searching for the best trends in sports, Andrew uses his brilliant math mind to his advantage to beat the books.
Latest posts by Aaron Ryan (see all)