Stanley Cup Finals Picks: Boston Bruins @ Vancouver Canucks Game 5 Predictions
Who would have thought that it would be a big time hit that swayed the course of an entire season? The Boston Bruins have outscored the Vancouver Canucks 12-1 over the course of the last five periods of Stanley Cup betting action to knot the Finals at two games apiece. The crucial Game 5 takes place at Rogers Arena on Friday night with the puck dropping at 8:00 ET in a nationally televised duel on NBC.
The Bruins proved that they aren't just a product of one nice run thanks to the emotion of an injury. Even after the luster of the Nathan Horton hit wore off just a bit and the good feelings from that 8-1 shellacking of the Canucks was dull, the B's came out and dominated Game 4 of the Stanley Cup Finals as well, winning 4-0. It was yet another big time game in a big time series for Tim Thomas, who has only surrendered five goals in four games and has given up just one goal in his last three games and two in his last four at home. More importantly, special teams are continuing to be special for the Bruins. No, they didn't log any special teams goals on Wednesday night, but they did stone the Vancouver power play. The shorthanded unit actually scored more goals (2) than the Canucks did in total in the two games in Beantown. The bittersweet part about this whole injury to Horton though, is that the man that replaced him in the lineup, Rich Peverley scored a pair of goals in the 4-0 romp in Game 4, and he is sure to be a big time factor again in this Game 5.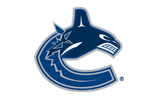 One has to wonder if this isn't a game that might define the career of Roberto Luongo. This is the second time in this postseason in which he has really been tested in a huge way, and after allowing four goals in Game 4, he was pulled out of his third game in these playoffs. This is a man who has never won a Stanley Cup in his career, and he had never even made it to the Finals before this season. He's getting absolutely no help from his offense, and he is running up against the Vezina Trophy winner to be in the best form that he has been in all year. Now, with Cory Schneider having played awfully well behind him, Luongo has to be looking over his shoulder at the bench and knowing that he has to play well in this Game 5 at home, not just to help his team have a shot at winning the Cup, but to keep the fans at Rogers Arena on his side. The rap with Luongo is that he has never been able to win anything big in his career. He did quell that thought just a bit last year when he won the Gold Medal in net for the Canadian national team, but if he doesn't bring a Cup to Vancouver soon, he is going to be looked at as a man that wasted his career without ever truly winning the big one.
Boston Bruins @ Vancouver Canucks Pick: Home ice advantage has been absolutely huge in this series, as the hosts have won all four games. We tend to believe that Vancouver is bouncing back in this one and that it will now be Luongo's turn to shine in net. This series will go the distance, and the winner of Game 5 will be the Canucks -150.
The following two tabs change content below.
Aaron Ryan
Aaron Ryan has been in the sportswriting biz since the late-90s, and he has worked side by side with some of the best and brightest in sports gambling. Always searching for the best trends in sports, Andrew uses his brilliant math mind to his advantage to beat the books.
Latest posts by Aaron Ryan (see all)