Stanley Cup Finals Picks: Boston Bruins @ Vancouver Canucks Game 2 Predictions
The ice is on fire in the Great White North, as the Vancouver Canucks are still buzzing after their 1-0 win in Game 1 of the Stanley Cup Finals. However, their job isn't nearly done yet, as there are still three more NHL betting battles to win. The Boston Bruins can take home ice advantage back on Saturday night in Game 2 at Rogers Arena in a duel that is getting started at 8:00 ET.
Like it or not, the Bruins were definitely the right choice on the Stanley Cup betting lines in Game 1. Sure, they didn't end up winning the game, but we know that in games that close, anything can really happen. Boston is a side that is going to make this a series to say the least, and when push comes to shove, this isn't a must win game. The Bruins still don't have all of the pressure on them, and they know that they have fought back from worse situations than this to continue to move on in the postseason. Tim Thomas had himself a heck of a game on Wednesday, stopping 33 of the 34 shots that he faced. He really just needed some more help. His power play, once again, was basically MIA. For a team that has just five goals on the man advantage, perhaps going 0-for-6 on the power play was an expected thing. However, the Bruins really need this unit to step up at some point to put some goals on the board, because there are going to be games in which Thomas struggles in this series, and he is going to need all of the help he can get.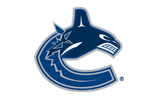 Raffi Torres, the only member of the Canucks who has previous Stanley Cup Finals experience, is now officially a hero, at least for a few days in Canada. He scored the game winning goal with 19 seconds left in regulation on Wednesday night to immediately become a part of hockey lore in Vancouver. It was the latest non-overtime winner in a game in the Stanley Cup Finals since 1992 when Mario Lemieux pulled it off for the Pittsburgh Penguins against the Chicago Blackhawks. The bottom line though, is that Roberto Luongo was absolutely unbeatable in net. Every single opportunity that the B's had, Luongo was up to the challenge for. He stopped all 36 shots for his third shutout of these playoffs. For a man that has had a bad rap on him for the way that he has played in the playoffs in his career, you really have to look at what Luongo has done in these playoffs and be amazed, especially knowing that his confidence could have been shattered when he was put on the bench for the start of Game 6 against the Blackhawks in the first round of the postseason.
San Francisco Giants vs. St. Louis Cardinals Pick: Vancouver might be the better team in this series, and it might be the team that ends up winning the Stanley Cup. However, this game is about beating the NHL odds and having the best odds on your side. It's clear that this is going to be a series full of tossup games, and that being said, we have to take the Bruins +170 in Game 2.
The following two tabs change content below.
Adam Markowitz
is a staff writer living in the Orlando area. He has covered NFL, MLB, college football, CFL, AFL, NBA, college basketball, NASCAR, golf, tennis, and the NHL for a number of various outlets in his career, and he has been published by a number of different media outlets, including the Orlando Sentinel and the Wall Street Journal.
Latest posts by Adam Markowitz (see all)