Playoff NBA Picks: Portland Trail Blazers vs. Dallas Mavericks Game 2 Preview
There really isn't a heck of a lot of confidence being shown by the oddsmakers in the Dallas Mavericks. Coming into Game 2 of the Western Conference Quarterfinals, they are still only -210 to advance into the second round. Still, the Portland Trail Blazers know that they are in a big time hole, which will only get bigger if they are defeated for a second time in this series on Tuesday night in NBA playoff betting action.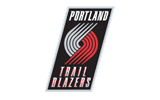 Portland played the game that is wanted to play over the weekend in Game 1 of this series, but the problem came on the charity stripe. The Blazers committed a suspect 26 fouls (10 more than what Dallas was whistled for), and the end result was Dallas taking over double the shots from the foul line than what they did. The good news was that Portland did shoot 46.1 percent from the field, something that will almost always certainly lead to its win. However, it only shot 12.5 percent from downtown and 69.2 percent from the charity stripe, and the guard play was absolutely awful from start to finish. Wesley Matthews, a man which really came on strong this season, only took three shots from the field and only ended up with two points for the game, while Brandon Roy only shot 1-of-7 from the floor and had two points as well. Rudy Fernandez had just six points. Gerald Wallace and Marcus Camby didn't do a heck of a lot better in the paint, accounting for just 12 points between them, but at least they did have 23 boards combined as well. LaMarcus Aldridge and Andre Miller were the only two players that were worth much on this day, accounting for 27 points and 18 points respectively.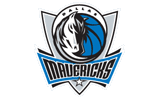 Dallas was definitely the more aggressive team in Game 1, and it certainly showed in those foul stats. However, the Mavericks really showed that they have some major grit and tenacity, and that they aren't afraid of anything coming their way. Jason Kidd, who really hasn't been known as a scorer this season, all of a sudden went off, accounting for six triples and a total of 24 points to go with five boards and four assists. Dirk Nowitzki also had a double-double with 28 points and 10 rebounds, and he went 13-of-13 from the foul line. If Nowitzki is out to prove that he is willing to take an absolute beating to get into the NBA Finals again this year, he certainly did just that over the weekend, as he was battered and bruised all game long by the Portland bigs, but made the team pay from the line. Thanks to Kidd, Dallas shot 52.6 percent from downtown, but those clutch free throws were really the difference. The defense didn't allow more than 24 points in any one quarter, something that will certainly play right into this team's hand if it keeps up.
Portland Trail Blazers vs. Dallas Mavericks Pick: Portland is certainly going to be a more aggressive team in this second game, and we tend to think that it will be able to send this series back to the Rose Garden all tied up at a game apiece. The Mavericks are still great, but there's a point that we have to realize that the Blazers have to really get going with their guards. Roy and Matthews have significantly better games, and the Blazers +3.5 end up making for great NBA playoff picks.
The following two tabs change content below.
Adam Markowitz
is a staff writer living in the Orlando area. He has covered NFL, MLB, college football, CFL, AFL, NBA, college basketball, NASCAR, golf, tennis, and the NHL for a number of various outlets in his career, and he has been published by a number of different media outlets, including the Orlando Sentinel and the Wall Street Journal.
Latest posts by Adam Markowitz (see all)