Pinstripe Bowl Pick, Trends, and Preview: Kansas State Wildcats vs. Syracuse Orange
Updated: December 27, 2010

Kansas State Wildcats
(7-5, 6-6 ATS)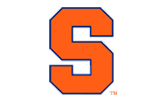 Syracuse Orange
(7-5, 7-5 ATS)

Check Out Our Pinstripe Bowl Matchup Page and all of our Bowl Picks at Bang the Book!
New Yankee Stadium hosts a bowl game for the first time on December 30th for the first annual Pinstripe Bowl. The de facto home team in this one will be the Syracuse Orange, who are a relatively new bowl team this year. They'll take on the Kansas State Wildcats, who are just lucky to be in a bowl this season.
For awhile, the Wildcats were ranked in the Top 25 in the country, and they were challenging for the Big XII North title. However, they were dropped in four out of five games from the middle of October through Thanksgiving. The offense was inconsistent in spite of the fact that it averaged 33.6 points per game this year. The only way to move the pigskin is going to be on the ground, as the Wildcats averaged 206.9 yards per game this way, one of the best marks in the Big XII and good enough to rank No. 20 in the land. RB Daniel Thomas has had a heck of a career in Manhattan, especially for a man that started off his career as a linebacker. He rushed for 1,495 yards and 16 TDs this year to lead the team, and he is inevitably going to be one of the two 1,500 yard backs in the Big XII this year. QB Carson Coffman and QB Collin Klein are both going to get some reps this week inevitably, as Head Coach Bill Snyder really isn't convinced that either man has what it takes to lead this squad. Coffman threw for 1,832 yards and 12 TDs this year, while Klein had 138 yards as a passer and 430 as a rusher, mostly in the Wildcat formation.
Syracuse only beat two bowl teams this year, and three of these wins came against the combination of two FCS teams and the Akron Zips. Still, Head Coach Doug Marrone did a nice job just getting this team to a bowl this year, and the end result is going to be this game here in Pinstripe Bowl betting action, which might feel like a bit of a home game. This offense wasn't spectacular at all this year, especially for a team that played in the Big East. Averaging 309.4 yards per game ranked just No. 106 in the land and was the worst mark for any bowl team this year. RB Delone Carter rumbled 204 times for 1,035 yards and seven TDs this year, while his backup, RB Antwon Bailey also had 504 yards and a pair of TDs. The passing game didn't yield a single receiver with notable numbers this year, as WR Van Chew was the top target with 41 catches, 611 yards, and five TDs. No other player had even 400 yards on the year. QB Ryan Nassib, who took over last year at times last year, threw for 2,095 yards and 16 scores against eight picks. The difference was the defense, which only allowed 270.5 yards per game, No. 5 in the land. Only the Washington Huskies and Pitt Panthers scored more than 28 points against these guys this year.
This is probably one of the ugliest of the 35 bowl games this year, as we really aren't keen to taking either team. Our gut tells us that KSU is the right choice in this one though, as it really is the better team in the game. The Orange should put up a fight, but in the end, they'll get squeezed against the Pinstripe Bowl odds and the Cats.
Pinstripe Bowl Free Pick: Kansas State Wildcats +1
The following two tabs change content below.