Penn State vs. Houston Pick: 2011 Ticket City Bowl
Updated: December 26, 2011
The 2011 Ticket City Bowl starts a fantastic day of bowl games on January 2nd, and the NCAA football betting action should be awesome as the Penn State Nittany Lions duke it out with the Houston Cougars.
The BTB Expert Handicappers have college football bowl picks for all of the big games on the docket. Click Here to cash in with your guaranteed football picks today!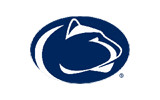 Even when Penn State was an 8-1 team, no one really believed that it had the ability to win the Big Ten this year, knowing that it hadn't played any of its truly difficult games on the schedule. That being said, the Nittany Lions have had to endure an ending to the season that no program should have to go through, having to cope with this Jerry Sandusky garbage that included the dismissal of Head Coach Joe Paterno. The program is in shambles and will clearly take years and years to rebuild (and we haven't even seen the NCAA sanctions yet). Meanwhile, in the Ticket City Bowl, which could be the last bowl game that the Nittany Lions are in for quite some time, they are going to have to play some fantastic defense against one of the most potent offenses in America. The last time that we saw Penn State, it was getting railroaded by the eventual Big Ten champion Wisconsin Badgers 45-7 at Camp Randall Stadium. Now, the unit has to keep it going after allowing just 15.7 points per game on the campaign. Meanwhile, the offense, which really couldn't get out of its own way during the last month of the season, has to do significantly better than its 19.8 points per game to stick with the Cougs.
The Cougars were probably legitimate this year, as they were a 12-0 team that blew through its regular season schedule before getting crushed by the Southern Mississippi Golden Eagles. Often times, teams that think they are going to the BCS and end up in lesser bowl games don't take them seriously, and that is a serious threat for Houston this year, especially since Head Coach Kevin Sumlin has left the program for Texas A&M and Tony Levine has taken over. The one thing that we do know is that we are looking forward to seeing QB Case Keenum sling the ball all over the field one final time in his career. He threw for 5,099 yards and a career high 45 TDs this year, giving him 18,680 yards and 152 TD passes for his illustrious career. This offense averaged just under 600 yards and just over 50 points per game this year. WR Patrick Edwards had 1,519 yards and 18 TDs as the team's leading receiver, but WR Justin Johnson is already over the 1,000 yard mark, and WR Tyron Carrier needs 86 yards to reach 1,000 for the season as well.
Ticket City Bowl Keys to the Game: Southern Miss probably had the best defense that the Cougars ran across all season long, and that unit absolutely shut down this passing attack. Penn State has had weeks to prepare, and it is clearly a more talented unit than that of the Golden Eagles. If the Nittany Lions' heads are in the right place, they will have the ability to get the job done. If not, they could be in some trouble. Houston isn't going to slow down, and you know that Keenum wants to go out with a big time win to close out his great career.
The following two tabs change content below.
Adam Markowitz
is a staff writer living in the Orlando area. He has covered NFL, MLB, college football, CFL, AFL, NBA, college basketball, NASCAR, golf, tennis, and the NHL for a number of various outlets in his career, and he has been published by a number of different media outlets, including the Orlando Sentinel and the Wall Street Journal.
Latest posts by Adam Markowitz (see all)