Pac-12 Tournament Pick: Arizona vs. Colorado Preview
In a year that has already been quite odd in the Pac-12, it seems only fitting that the No. 4 and No. 6 seeds in the conference are playing against each other for a bid in the NCAA Tournament. The Colorado Buffaloes will look to claim their league title in their first year in the Pac-12 against the Arizona Wildcats.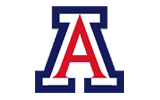 Are the Wildcats in the NCAA Tournament regardless of what happens today? With the rest of the Pac-12 bowing out of this tournament relatively early, the case could be made that they are as long as they don't get embarrassed. Derrick Williams was the heart and soul of this team last year, and though he is gone, some of the leaders from this club are still intact. Solomon Hill is the team's top rebounder and assist man, and he is also the second leading scorer at 12.8 points per game. Kyle Fogg, another key man from last year's team, is averaging 13.7 points per game. Jesse Perry is also averaging double digits per game, and he is also a double-double threat considering that he is pulling down 7.5 boards per game. When he and Hill are on their game, this is a very formidable inside duo that many teams have difficulty stopping, especially knowing that both can step back and shoot the three-pointer as well when push comes to shove. Nick Johnson has had a good year very quietly, and at 9.1 points per game, he is a sneaky shooter that can knock down some big time shots.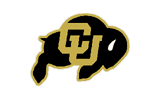 How about the Buffs? Are they in the dance? Last year, everyone thought that the answer to that question was yes, but they were left out of the field and considered arguably the biggest snub. That being said, this year, in a worse conference and with fewer quality wins, Colorado isn't going to want to take any chances whatsoever. The team is probably not as good as the one that played in the Big XII a season ago, but this one has a great shot of being able to pull off the upset and get into March Madness the hard way. We will say this about Colorado – it now has two wins against the Cal Golden Bears this year after bouncing them out of the Pac-12 Tournament yesterday. If the Bears get into the field of 68, the argument at least has to be made that the Buffs should be considered as well regardless of what goes down on Saturday night. Though none of the offensive numbers are particularly all that special for Colorado, it does have four men that are averaging scoring in double digits per game, led by Carlon Brown and his 12.6 points per game.
Join the BTB Expert Handicappers right now! Click Here for our guaranteed NCAA basketball picks
The Final Word: These two teams, just as has been the case with this whole conference, have been inconsistent all year long. That being said, Colorado has to be tremendously motivated to get the job done and get into the dance after last year's snub. Bubble teams beware! Another bid might be going by the wayside.
Arizona Wildcats vs. Colorado Buffaloes Free Pick: Colorado Buffaloes
The following two tabs change content below.
Adam Markowitz
is a staff writer living in the Orlando area. He has covered NFL, MLB, college football, CFL, AFL, NBA, college basketball, NASCAR, golf, tennis, and the NHL for a number of various outlets in his career, and he has been published by a number of different media outlets, including the Orlando Sentinel and the Wall Street Journal.
Latest posts by Adam Markowitz (see all)