NIT Picks: Minnesota vs. Washington
The only top seed left in the NIT, the Washington Huskies are going to be engaged in NIT betting warfare on Tuesday night at Madison Square Garden against the upstarts of the tourney, the Minnesota Golden Gophers.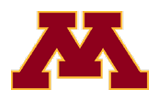 The Golden Gophers felt like they were in the discussion for far too long to make the NCAA Tournament, and to prove just how far away they truly ended up being when push came to shove, they were a No. 6 seed here in the NIT. That being said, Head Coach Tubby Smith and the gang just never relented, and they went on the road for three straight games and pulled out victories in all three. Now, Ralph Sampson III, who hasn't played a game in this tourney is going to be coming back to the fold on Tuesday night, and that should really help out Minnesota when push comes to shove. The hero of the tournament has been Rodney Williams. He put up 24 in the win against the Middle Tennessee State Blue Raiders, and dating back to the game in the Big East Tournament against the Michigan Wolverines, he has put up at least 20 points in four in a row. The Gophers have scored at least 69 in six straight as well, and it was that offense that really proved to be the problem down the stretch of the season.
Join the BTB Expert Handicappers right now! Click Here for our guaranteed NIT picks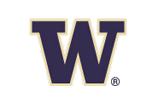 Head Coach Lorenzo Romar knew that he could have been in a heck of a lot of trouble in the offseason, knowing that his Huskies weren't able to get to the NCAA Tournament. However, his team kept fighting here in the NIT, and three home wins in relatively dominating fashion later, and hopes are high in Seattle that at least an NIT championship could be coming back to the city by the end of the week. This is a team that really runs up and down the floor on a regular basis, seemingly scoring 80+ in every single game. Terrence Ross, Tony Wroten, and CJ Wilcox are the ones that really keep this offense going. Ross and Wroten just take turns burning teams. They are averaging 16.3 and 16.2 points per game respectively, and they are good for 11.4 boards per game between them as well. Wilcox is averaging 14.3 points per game, and he has been a real sharpshooter all season long, knocking down 41.1 percent of his shots from long range. There are also three others that average at least seven points per game, and it is that type of balance that keeps this team going.
The Final Word: We just aren't so sure that the Golden Gophers are going to be able to stick around in this one. Once Washington gets going offensively, Minnesota just probably isn't going to be able to keep up. Expect a big time game out of the Huskies offense on Tuesday night, and they should get through to the NIT Final.
Minnesota Golden Gophers vs. Washington Huskies Pick: Washington Huskies -1
The following two tabs change content below.
Adam Markowitz
is a staff writer living in the Orlando area. He has covered NFL, MLB, college football, CFL, AFL, NBA, college basketball, NASCAR, golf, tennis, and the NHL for a number of various outlets in his career, and he has been published by a number of different media outlets, including the Orlando Sentinel and the Wall Street Journal.
Latest posts by Adam Markowitz (see all)