NHL Picks: Washington Capitals @ Pittsburgh Penguins 10/13/11
Updated: October 13, 2011

Arch rivals from the Eastern Conference collide in NHL betting action on Thursday night, as the Washington Capitals look to take down the Pittsburgh Penguins.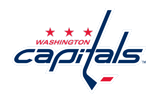 The Caps are off and running this year at 2-0 to show for their two games, but neither win came particularly easily. Both victories over their Southeast Division foes came after the 60 minutes was up, and in both games, there were definitely some flaws. The biggest problem is coming defensively. Eight goals have been logged against Washington net minding this year already, something that can't sit well for a team that really hasn't had a consistent presence in the pipes in quite some time. Also a down is the fact that Alexander Ovechkin still hasn't logged a goal, and he only has one assist. However, on the flip side of that, the offense is still doing a remarkable job. The unit has averaged 39.5 shots per game (granted, with the help of an extra five minute period in both games), and has scored nine goals in those two outings. That leaves the Capitals ranking No. 2 in the league in both offensive categories.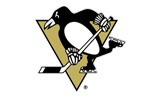 Pittsburgh hasn't played all that much of a schedule to start off the season, as we don't expect to see much competition from three of the four teams that it has taken on. Sure, the win over the Vancouver Canucks in a shootout was a remarkable thing, but we really would have been surprised had the Penguins not had at least five points from these four fixtures to start off the season. Getting seven is nice, especially knowing that Evgeni Malkin has sat out of back to back games with a lower body injury. Malkin missed a chunk of last season as well, including the entire playoff run, so it won't be a shock if he misses out on this one as well. Of course, Sidney Crosby won't be in uniform, as he is still on IR with the concussion that he suffered last January. Brooks Orpik isn't likely to give it a go either after dealing with hernia surgery from the offseason. That being said, the defense for this team is really picking it up quite a bit. The penalty kill hasn't allowed a goal all season long, and the end result is just a svelte 2.2 goals per game allowed average.
Washington Capitals @ Pittsburgh Penguins Pick: This is a great battle between stellar offense and stellar defense. However, where we have to be really concerned is that the Pens only scored a grand total of three goals in their four games against the Caps last year. That can't bode well for this season either, especially with both Malkin and Sid the Kid sidelined still.
NHL Pick: Washington Capitals
The following two tabs change content below.
Adam Markowitz
is a staff writer living in the Orlando area. He has covered NFL, MLB, college football, CFL, AFL, NBA, college basketball, NASCAR, golf, tennis, and the NHL for a number of various outlets in his career, and he has been published by a number of different media outlets, including the Orlando Sentinel and the Wall Street Journal.
Latest posts by Adam Markowitz (see all)