NHL Picks: Phoenix Coyotes vs. Detroit Red Wings Game 1 Preview 4/13/11
The No. 6 Phoenix Coyotes and the No. 3 Detroit Red Wings learned all about each other last year in the postseason when they played a wild seven game series that ultimately saw the road team win four times. This year, they're back and ready to do battle again in NHL betting action, and we are all set to make our Stanley Cup playoff picks for Game 1.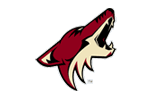 We really aren't all that sure that the Coyotes have a better team than they did last year, and if that's the case, they're going to have all sorts of problems winning games against a Detroit team that certainly does not want to mess around. Sure, the rest of the league around the Yotes was better, but are the offense options there to keep up with a team just chock full of superstars? There isn't a center on the team with more than 16 goals on the season, and in fact, there is only one man, Shane Doan, who even scored 20 goals. Three guys reached the 40+ assists mark for the season, but that's nothing that's really all that impressive. Considering the fact that the weakness of Detroit is in its goaltending, Phoenix had really better be able to take advantage. For a team that ranked No. 14 in the league offensive at 2.8 goals per game, No. 17 in shots at 30.3 percent, and a dreadful No. 23 on the power play at 15.9 percent, we're just not sure that it can happen.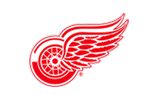 The problem in Game 1 for the Wings is that Henrik Zetterberg won't be in the fold. Zetterberg missed the final two games of the regular season against the Chicago Blackhawks with a knee injury, but it isn't like this team hasn't overcome these problems all season long. Detroit ranked No. 2 in the league in scoring at 3.1 goals per game and No. 2 in shots at 33.6 per game, and unlike the Coyotes, it really excelled in special teams, notching tallies on 22.2 percent of all man advantages. But back to the injuries for a second. The only men that played in all 82 games this season for the Wings were Nicklas Lidstrom and Darren Helm. These two men were amongst the 12 Wings that accounted for at least 32 points on the season, all but one of which had at least 10 goals on the campaign. Zetterberg, the team's leading point man with 80 might not be in the mix, but the rest of his friends are, and if you prorated the production for a number of these players over the course of an 82 game season, you'd have plenty of men with plenty of points.
Phoenix Coyotes vs. Detroit Red Wings Pick: Detroit is just too strong of a team to be beaten in Game 1. This is a club that might have only won 21 games at home all season long, but we know that these are the playoffs, and winning road games now is even harder than it was before. The men from Motown remember losing two out of three at Joe Louis Arena last year in this series, a mistake that they will not make twice. In order to beat the Stanley Cup betting lines on Wednesday, go with the Red Wings -167.
The following two tabs change content below.
Adam Markowitz
is a staff writer living in the Orlando area. He has covered NFL, MLB, college football, CFL, AFL, NBA, college basketball, NASCAR, golf, tennis, and the NHL for a number of various outlets in his career, and he has been published by a number of different media outlets, including the Orlando Sentinel and the Wall Street Journal.
Latest posts by Adam Markowitz (see all)