NHL Picks: Dallas Stars @ Anaheim Ducks 10/21/11
Updated: October 19, 2011

First place in the Pacific Division will be on the line on Friday night at the Pond, where the Anaheim Ducks will engage in NHL betting action against the Dallas Stars.
What a time it is right now to be a fan of Dallas based sports! The Cowboys are going to be coming back at some point, the Rangers are in the World Series, and the Stars are overachieving beyond belief. The team has only been beaten one time this year, and it has only allowed more than two goals in that one loss to the Chicago Blackhawks. Dallas was supposed to be down this season, but if the defense can keep up like this, there might not be any stopping this team. Kari Lehtonen is a whopping 5-0-0 on the season, and he has a 1.58 GAA. There were thoughts that perhaps he would be splitting time with Andrew Raycroft in net, but it is clear that Lehtonen is going to be the starter for as long as he stays hot. Of course, the offense has been well rounded, as there are four players that have five points. That doesn't even include Loui Eriksson, who has three goals and an assist and Brenden Morrow, who has two goals and two helpers.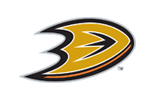 The Ducks were bounced in their first game of the year in Sweden 4-1 by the Buffalo Sabres, but since that point, they have been on a real tear. The two wins over the San Jose Sharks were considered big upsets on the NHL odds, and it was a signal that this team really could be a potent force when push comes to shove in the relatively open Pacific Division. Last year, Jonas Hiller missed the end of the season with vertigo, and the combination of Dan Ellis and Ray Emery just wasn't able to get the job done. Now, No. 1 is back in the pipes, and he is playing fantastic hockey. Hiller is 3-1-0 with a 1.71 GAA, and he has had some very strong performances in net. It has also helped out dramatically that the Ducks are coming up with a well balanced scoring effort. Of the 19 players that have stepped onto the ice this year, all but three of them have notched at least one point, and six have scored at least one goal. Bobby Ryan, Teemu Selanne, and Corey Perry, three of the big hitters on this team have two goals each.
Dallas Stars @ Anaheim Ducks Pick: Last year, five of the six meetings went past the 'total', and there's no reason to think that all of these offensive stars aren't going to be able to scratch at least six goals together when push comes to shove. We have confidence in both teams, and though we don't think that either goalie will be embarrassed, we still think that goals are going to be the end result.
NHL Pick: Anaheim/Dallas Over
The following two tabs change content below.
Adam Markowitz
is a staff writer living in the Orlando area. He has covered NFL, MLB, college football, CFL, AFL, NBA, college basketball, NASCAR, golf, tennis, and the NHL for a number of various outlets in his career, and he has been published by a number of different media outlets, including the Orlando Sentinel and the Wall Street Journal.
Latest posts by Adam Markowitz (see all)