NHL Pick: Los Angeles Kings @ Vancouver Canucks Game 2 Preview
Pressure is already starting to mount on the Vancouver Canucks here in the playoffs, knowing that they are already down 1-0 in the Western Conference Quarterfinals. They'll need to strike back in a hurry in Game 2 on Friday against the Los Angeles Kings.
Oh, those tricky Kings! Their 4-2 win on Wednesday marked their third win in four tries since New Year's Eve against the Canucks, including posting a win in January right here at Rogers Arena. We always knew that this was a dangerous team that had the ability to pull off the upset in this series, and the warning shots have definitely been fired and should not be ignored. Names like Mike Richards, Anze Kopitar, Drew Doughty, Justin Williams, Dustin Penner, Jeff Carter, and Dustin Brown all found their way onto the stat sheet, and it proved to be yet another reminder that this team really underachieved this year when it ended up ranking second to last in the league offensively. It was another solid game for Jonathan Quick as well, who stopped 24-of-26 shots that he faced. The defense did a great job keeping him clean though, forcing him into seeing just 14 total shots in the first two periods of play.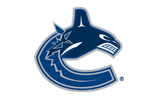 We already heard the boo birds at Rogers Arena on Wednesday night, and we can only imagine what could happen if the Canucks fall behind early in this one. They did get off to a good start in Game 1, striking first with a goal from Alexandre Burrows. Still, they were level with just over three minutes to play before giving up a goal and an empty netter, and that once again will draw some ire to the play of Roberto Luongo. The Canadian net minder really didn't play all that bad of a game, knowing that he had to face a barrage of 38 shots in net in Game 1 of this series, but in the end, he is expected to be able to win games like this against teams like this, and if he isn't going to get the job done, we could once again see Cory Schneider called into battle. Byron Bitz has been suspended for the next two games after a vicious hit into the glass in Game 1. Of course, the biggest problem that the Canucks have though, is that Daniel Sedin is still battling a concussion. He didn't play in Game 1, and there really is no timetable set for his return, though he could be back on the ice as soon as tonight if he gets medical clearance from the team doctors.
Join the BTB Expert Handicappers right now! Click Here for our guaranteed NHL picks
The Final Word: Vancouver just doesn't look like a No. 1 seed right now. The team was shorthanded seven times in Game 1, and that just isn't going to get the job done. Are the Kings really the better of the two squads? Without Sedin in the lineup, there is really a distinct possibility that that is the case. There is no reason for the Kings to be getting these type of NHL betting odds on Friday once again.
Los Angeles Kings @ Vancouver Canucks Free Pick: Los Angeles Kings +160
The following two tabs change content below.
Aaron Ryan
Aaron Ryan has been in the sportswriting biz since the late-90s, and he has worked side by side with some of the best and brightest in sports gambling. Always searching for the best trends in sports, Andrew uses his brilliant math mind to his advantage to beat the books.
Latest posts by Aaron Ryan (see all)