NHL Odds: San Jose Sharks @ Detroit Red Wings 10/28/11
Updated: October 26, 2011

Friday night hockey betting action heads to Joe Louis Arena, where teams that are no strangers to one another thanks to two straight postseason appearances meet up. The Detroit Red Wings are going to try to get a measure of revenge against the San Jose Sharks.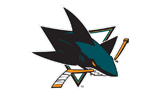 The Sharks had a bad stretch to start off the season, but they have appeared to get back on the right foot once again. San Jose has won three games in a row and has scored a solid 10 goals in those three games. This team actually ranks No. 1 in terms of shots for and shots against this year, a feat that you hardly ever see in the NHL. There have been a ton of power play opportunities for this team though, something that you would also think would level itself out over the course of the year. Offensively, all of the stars that you would figure would be shining are doing just that. Joe Pavelski has six goals to lead the team already, while Ryane Clowe has two goals and four helpers. Patrick Marleau has five points, while Logan Couture has four. The question is when Martin Havlat is really going to get into the mix. Acquiring from the Minnesota Wild before the season, Havlat just hasn't quite found his spot with his new team yet, as he only has three assists on the campaign.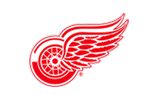 Many in Motown are afraid that Detroit's run at or near the top of the Central Division is coming to an end in the near future. If Jimmy Howard doesn't prove to be a pillar in the pipes, that just might be the case. So far, so good this year for the youngster, as he has four wins and a relatively strong 1.72 GAA to show for his work. However, he is splitting time virtually 50/50 with Ty Conklin, which concerns us that there isn't all that much confidence there in Howard. Howard's wife just gave birth to their first child, which is why he was out of the loss on Tuesday night, but he is expected to be available on Friday. Henrik Zetterberg, just like Havlat, really needs to wake up in the near future. He has just one goal and one assist on the season in his seven games, and he is a -1 as well. Johan Franzen leads the team in goals with four, while a host of others have a pair of times lighting the lamp. Detroit is still in good shape right now in the Central Division, but it has lost back to back games by bad margins to the Washington Capitals and Columbus Blue Jackets.
San Jose Sharks @ Detroit Red Wings Pick: Detroit has just had all sorts of problems trying to take down the Sharks in recent years. We have no reason to believe that a very, very talented San Jose team can't come into Joe Louis Arena, likely as relatively stiff underdogs, and take two points. The NHL odds are definitely going to be on our side.
NHL Pick: San Jose Sharks
The following two tabs change content below.
Aaron Ryan
Aaron Ryan has been in the sportswriting biz since the late-90s, and he has worked side by side with some of the best and brightest in sports gambling. Always searching for the best trends in sports, Andrew uses his brilliant math mind to his advantage to beat the books.
Latest posts by Aaron Ryan (see all)