NHL Betting Report: Top NHL Matchups For Week Of 11/28/11
Updated: November 27, 2011
Our team of hockey writers is back with another fantastic week of NHL betting action, as we are breaking down the most important games on the slate and offering up our best and worst teams in the league thus far on the season!
Tampa Bay Lightning (11-9-2, 24 points) @ Minnesota Wild (13-6-3, 29 points)
Television Coverage: Versus, TSN2
XCel Energy Arena, Minneapolis, MN – Monday, November 28th, 7:30 ET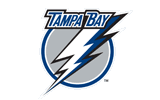 The Wild are surprisingly in first place in a wide open Northwest Division, while Tampa Bay is just trying to get some traction. Remember that Minnesota is 8-3-1 this year while playing at home, and it isn't going to want to give this up against a Tampa Bay team that has struggled on the road, especially defensively all season long and is just 4-6-2 to show for its 12 games played outside of the St. Pete Times Forum.
Pittsburgh Penguins (14-6-4, 32 points) @ New York Rangers (12-5-3, 27 points)
Television Coverage: Versus, TSN2
Madison Square Garden, New York, NY – Tuesday, November 29th, 7:30 ET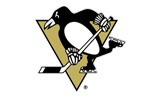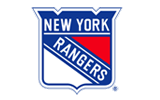 One look at the standings, you see that the Rangers enter this week five points behind the Penguins. One would like to think that New York would have to have this game to really put a dent in Pittsburgh's lead. Then you look and see that the Pens have played four more games than the Rangers. New York is off to its best start at home (6-1-1) since 1992, and it would love to essentially keep itself in first place in the Atlantic Division with a win on Tuesday night.
Boston Bruins (14-7-1, 29 points) @ Toronto Maple Leafs (13-8-2, 28 points)
Television Coverage: TSN, NESN
Air Canada Centre, Toronto, Ontario, Canada – Wednesday, November 30th, 7:00 ET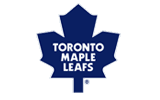 The defending champs head to the Great White North in a huge Northeast Division battle. In all likelihood, this will be the game that determines which team will be in first place in the division for the rest of the week. It's a far more important game for the Leafs, who really want to prove that their solid start to the season isn't a fluke. No better way to do that than to knock off the Stanley Cup holders at home.
Pittsburgh Penguins (14-6-4, 32 points) @ Washington Capitals (12-9-1, 25 points)
Television Coverage: NHL Network, ROOT Sports TV
Verizon Center, Washington DC – Thursday, December 1st, 7:00 ET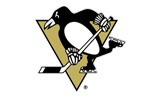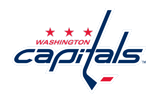 For the first time in almost an entire year, Sidney Crosby will be on the ice against Alexander Ovechkin. The Pens and Caps have developed a rivalry that is unlike any that we have seen since the NHL lockout, and there is no way that we are going to want to miss this one. These two teams have already scored a whopping 147 goals between them in a total of just 46 games between them.
Philadelphia Flyers (13-7-3, 29 points) @ Phoenix Coyotes (12-7-3, 27 points)
Television Coverage: Comcast Sports Philadelphia, FOX Sports Arizona
Jobing.com Arena, Phoenix, AZ – Saturday, December 3rd, 8:00 ET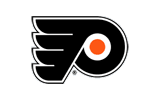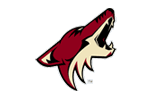 Many just assumed that the Coyotes were going to fall apart this year once they lost out on the heart and soul of their team, Ilya Bryzgalov. It should be interesting to see how the fans in the desert treat Bryzgalov in his return to his old stomping grounds, as this will be the first time that he and his new team, the Flyers take on the Yotes since the move. Both teams are right in the thick of the playoff right as well, and neither is going to want to concede a point in this very interesting battle on Saturday.
Teams To Watch This Week
Florida Panthers: Is anyone quite sure how the Panthers have the Southeast Division lead at the quarter pole of the season? Give them all of the credit in the world for sticking in there for the time being, though this week is going to be a tough test. Florida has to go on the road to Carolina, Los Angeles, and San Jose before coming home for Washington and heading right back out to Boston.
Minnesota Wild: The Wild have a real chance to make a big time statement this week at home. They already have eight wins at the XCel Energy Arena, and now, they have visits from Calgary, Tampa Bay, and New Jersey. The roadie to Edmonton is going to be interesting to say the least, as it could be for first place in the Northeast Division.
Anaheim Ducks: The Ducks look to be sinking right now, and it is truly a shame. The club was one of the real contenders for the Stanley Cup last year before Jonas Hiller got hurt, but now, the team just doesn't seem to have anything going. It has been 13 games since Ryan Getzlaf has scored, and the end result has been six straight losses. The good news is that the team is at home for the rest of the week, and it might be able to right the ship just a bit to get back in the playoff discussions.
The following two tabs change content below.
Aaron Ryan
Aaron Ryan has been in the sportswriting biz since the late-90s, and he has worked side by side with some of the best and brightest in sports gambling. Always searching for the best trends in sports, Andrew uses his brilliant math mind to his advantage to beat the books.
Latest posts by Aaron Ryan (see all)