NFL Week 7 Pick: Baltimore Ravens @ Jacksonville Jaguars Preview
Updated: October 20, 2011
Monday Night Football betting heads to the Sunshine State for the fourth time this year. For the first time though, it is the Jacksonville Jaguars hosting, as they welcome the Baltimore Ravens to town.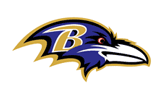 The Ravens are just punishing virtually everyone that gets in their way right now, and there really does seem to be no doubt that they are going to win the AFC North as long as they stay the course. QB Joe Flacco had a nice game on Sunday against the Houston Texans, throwing for 305 yards and coming up with a TD run. He is just getting a slew of help from RB Ray Rice, though. Rice is well on his way to a 2,000+ yard season this year, and that number could even reach 2,500. He has 398 yards on the ground and 302 more as a receiver, which leaves him on a clip for 2,240 yards this year, and we don't think that we have seen the best out of him quite yet. This offense line is really just starting to gel, and last week was only the second 100+ yard rushing game for Rice on the campaign. Expect to see him top the century mark more often than not for the rest of the year, including most likely in this game against a Jacksonville front seven that, at times has really struggled.
Poor QB Blaine Gabbert. Last week, it was a road game with the Pittsburgh Steelers. Now, the Ravens are coming to town. The good news is that Gabbert is at least keeping his head above water even though is completion percentage is dreadful and his offensive line can't keep him clean. The Steelers had four sacks, all of which came in the first half last week, but Gabbert still had his squad within a Hail Mary of victory on the road. RB Maurice Jones-Drew is quietly having a successful season as well, and he is putting up numbers that look a heck of a lot like those of Rice without all of the touchdowns. MJD has 572 rushing yards and 75 more as a receiver. He won't put up the receptions or the yards that Rice does outside of the backfield, but considering the fact that this offense is awfully one dimensional, the fact that Jones-Drew has accounted for an average of nearly 100 rushing yards per game is remarkable.
Baltimore Ravens @ Jacksonville Jaguars Pick: We at least think that the Jags have a shot of making this game interesting. Sure, Baltimore will probably lead by double digits at some point, and the game has a chance of getting away from the hosts, but if the Steelers can allow Gabbert to stick around in Pittsburgh, the home town crowd in Jacksonville has to at least give the Jaguars a shot on Monday of pulling this off. Take the points.
NFL Pick: Jacksonville Jaguars +8 at Bookmaker Sportsbook.
The following two tabs change content below.
Aaron Ryan
Aaron Ryan has been in the sportswriting biz since the late-90s, and he has worked side by side with some of the best and brightest in sports gambling. Always searching for the best trends in sports, Andrew uses his brilliant math mind to his advantage to beat the books.
Latest posts by Aaron Ryan (see all)