NFL Week 3 Pick: Washington Redskins @ Dallas Cowboys Preview
Updated: September 26, 2011
Monday Night Football betting action heads to Arlington this week for the home opener for the Dallas Cowboys against their hated rivals, the Washington Redskins.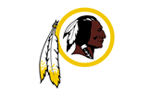 Could the Skins really end up moving to 3-0 in this game? There's a distinct possibility of that happening, and if that's the case, playoff fever will be striking our nation's capitol in a heartbeat. Washington hasn't played the prettiest football in the world to start off the year, and wins against the Arizona Cardinals and New York Giants isn't the most impressive slate ever either, but wins are wins in this league. This is the first time that QB Rex Grossman is going to be starting on the road this year though, and it really could be a difficult start against a Dallas team that is surely going to be bringing a whole heck of a lot of pressure off of the edge with multiple man blitzes at all times. Still, Grossman has played well this year, throwing for 596 yards and four TDs against two picks for a rock solid 90.6 QB rating. That added to the running game with RB Tim Hightower and rookie RB Roy Helu, who is looking to get more and more playing time as the season wears on, is a formula that just might work for Head Coach Mike Shanahan.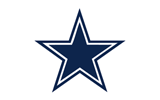 The injury bug has bitten the Cowboys and bitten them hard. QB Tony Romo is probably the most notable injury to watch over the course of the next several days, as he has a punctured lung and a broken rib. Whether he decides to go or not this week is going to be up to him and his pain tolerance level from the sound of it, but it also sounds like this is a situation that won't totally be settled until game time. QB Stephen McGee was picked back up this week and will be put on the active roster after the Cowboys only used two quarterbacks last week. On top of all of that, WR Miles Austin, fresh off of a three TD game against the San Francisco 49ers, has a hamstring injury that will keep him out for the next three weeks, while WR Dez Bryant is still up in the air with his thigh injury. RB Felix Jones had to come out of last week's game with a shoulder injury, but he has improved throughout the week and is expected to give it a go. Dallas has to pick up its intensity defensively, as both the Niners and the New York Jets were able to score points in bunches against this season. As the season progresses though, expect to see better things, as DC Rob Ryan is going to get the best possible out of this unit.
Washington Redskins @ Dallas Cowboys Pick: The Hilton has opened this game at Dallas -6.5, presumably assuming that Romo is going to play. The game is off the board everywhere else. That being said, the underdog is 21-6 ATS in the last 27 meetings in this series, and though we wouldn't be shocked to see Dallas win this game, even if it was QB Jon Kitna calling the shots, we do think that Washington makes this one very, very entertaining the whole way.
NFL Pick: Washington Redskins +6.5 at Bookmaker Sportsbook.
The following two tabs change content below.
Adam Markowitz
is a staff writer living in the Orlando area. He has covered NFL, MLB, college football, CFL, AFL, NBA, college basketball, NASCAR, golf, tennis, and the NHL for a number of various outlets in his career, and he has been published by a number of different media outlets, including the Orlando Sentinel and the Wall Street Journal.
Latest posts by Adam Markowitz (see all)