NFL Week 13 Odds: Philadelphia Eagles @ Seattle Seahawks Pick & Preview
Updated: November 30, 2011
If the Philadelphia Eagles and the Seattle Seahawks haven't already been eliminated from the playoffs, one of them will certainly get their final nail in the coffin on Thursday night when these two meet at CenturyLink Field for NFL betting action.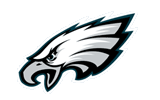 How much longer can Head Coach Andy Reid hang on to his job? There's a real question about this Philadelphia team, which has truly underachieved this year. QB Michael Vick is still bothered by his broken ribs, and it is unclearly whether it will be he or QB Vince Young calling the shots. WR Jeremy Maclin missed last week's loss against the New England Patriots as well, and he really isn't likely to play on the short rest on Thursday. This was a defense which was supposed to really lock down teams from throwing the football this year, yet the squad has allowed at least 21 points in seven of the team's last 10 games. The offense was supposed to be remarkable as well… Yet, there is only one game since September 18th in which the team has scored more than 24 points. RB LeSean McCoy has really been the bright spot in an otherwise dull season. He already has over 1,000 rushing yards on the campaign, and it is clear that the more the ball ends up in his hands, the better off the Eagles are.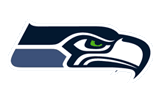 The Seahawks have to be one of the most frustrating teams in the league this year. They lost to the Washington Redskins last week right here at CenturyLink Field 23-17, but it was a game that they really should have won. In fact, the team really hasn't had a game since getting whitewashed by the Pittsburgh Steelers over two months ago. The defense for Seattle has been good enough to succeed. The team hasn't allowed more than 23 points in a game since October 30th, and it hasn't allowed more than 23 on defense in a game since the first week of October. The problem that this team has is under center. QB Tarvaris Jackson is probably one of the worst signal callers in the league. He has only thrown for 2,065 yards, and he is one of the few quarterbacks completing fewer than 60 percent of his passes. Jackson also only has nine TDs against 12 picks, and he is only averaging 6.70 yards per pass attempt. He doesn't have a fantastic set of receivers though, especially with both WR Mike Williams and WR Sidney Rice both out of the lineup in this one.
Philadelphia Eagles @ Seattle Seahawks Pick: The Eagles are 13-3 ATS in their last 16 games in Week 13, but that's about all that we can hang our heads on with them. The Seahawks are 7-2 ATS in their last nine games played on field turf, and they are 6-2-1 ATS in their last nine games overall after starting off the year with two straight failed covers. The road team has won six straight games in this series both SU and ATS.
The following two tabs change content below.
Adam Markowitz
is a staff writer living in the Orlando area. He has covered NFL, MLB, college football, CFL, AFL, NBA, college basketball, NASCAR, golf, tennis, and the NHL for a number of various outlets in his career, and he has been published by a number of different media outlets, including the Orlando Sentinel and the Wall Street Journal.
Latest posts by Adam Markowitz (see all)