NFL Week 12 Pick: San Francisco 49ers @ Baltimore Ravens Preview
Updated: November 23, 2011
Thanksgiving Day is generally a time for families to get together, and in the NFL betting world, this really isn't an exception. Jim Harbaugh and John Harbaugh will square off against one another in the night cap on Thursday night, as the Baltimore Ravens play host to the San Francisco 49ers.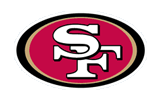 The Niners just continue to roll, as they are not just 9-1 SU, but they are 9-0-1 ATS as well on the season. That type of mark is just unheard of in the NFL betting world, but it is one that San Francisco is wearing well. The team is on the verge of clinching the NFC West, and it will do so with a win and a loss by the Seattle Seahawks this week. What we have to remember is that the 49ers are just a game back of the top seed in the conference, though they are only two games up for a first round bye. QB Alex Smith doesn't have numbers that will overwhelm you, but he is doing a fantastic job resurrecting his career. He has thrown for just 1,976 yards, a far cry from the over 3,000 yards that four quarterbacks have this year, but he is completing 62.4 percent of his passes and has a TD/INT ratio of 13/4. That parlayed with a ground game that ranks No. 6 in the game at 134.2 yards per game and a defense that is only allowing 14.5 points per game, and you have the perfect makings of a team that could be on its way to a shocking trip to the Super Bowl when push comes to shove.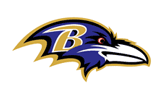 Baltimore is one of the most exacerbating teams in the game. It has some fantastic wins against some of the best in the game, including when it knocked off the Pittsburgh Steelers twice and a home win against the Houston Texans. However, for all of those great wins comes a loss against a team like the Jacksonville Jaguars or the Seattle Seahawks. The Ravens played their first game in quite some time without LB Ray Lewis last week against the Cincinnati Bengals. Lewis might not be able to give it a go this week with a toe injury, and S Tom Zbikowski could be out of the fold as well. That being said, this is still a defense which is absolutely dominating. There aren't many teams in the game that can say they rank in the Top 10 in the league in total defense, rushing defense, passing defense, and scoring, but that's the bill that fits the Ravens. Watch out for RB Ray Rice as well, as he has 1,176 total yards to go with 10 total touchdowns on the campaign.
San Francisco 49ers @ Baltimore Ravens Pick: Everyone thinks that this is going to be the game in which the Niners fall back to earth, but we just don't agree. San Francisco might be the better of these two teams when push comes to shove, and we think that that it will flex its muscles on the road for the fifth time this season. This should be a remarkable game that comes down to the wire.
NFL Pick: San Francisco 49ers +3.5 at Bookmaker Sportsbook.
The following two tabs change content below.
Adam Markowitz
is a staff writer living in the Orlando area. He has covered NFL, MLB, college football, CFL, AFL, NBA, college basketball, NASCAR, golf, tennis, and the NHL for a number of various outlets in his career, and he has been published by a number of different media outlets, including the Orlando Sentinel and the Wall Street Journal.
Latest posts by Adam Markowitz (see all)