NFL Week 12 Pick: New England Patriots @ Philadelphia Eagles Preview
Updated: November 26, 2011
Two of the preseason Super Bowl favorites meet up in NFL betting action in the City of Brotherly Love on Sunday, as the Philadelphia Eagles try to keep their playoff hopes alive against the New England Patriots.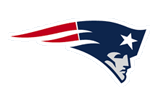 The Patriots seem to be back in the saddle in the AFC East, as they are two games up in the division with six to play. They've won back to back games relatively impressively after dropping two straight games to the New York Giants and Pittsburgh Steelers, but those wins against the New York Jets and Kansas City Chiefs (with QB Tyler Palko at the helm, no less) aren't really all that impressive. QB Tom Brady has thrown for 3,266 yards on the season, and he has developed a fantastic rapport with one of the best tight ends in the game, TE Rob Gronkowski. "Gronk" has quickly become one of the fan favorites in New England, and why not? He scored twice in last week's win against KC at home, giving him a whopping 10 scores for the season. The real key though, has been the New England defense in these last two games. A unit that has been known as being soft against the pass has stepped it up in a big way and begun to force turnovers again. As a result, the team has only allowed 19 total points in its last two games.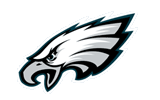 Are the Eagles really back in contention once again in the NFC East? It seems as though every single time they win a game, we tend to believe that they are about to go on their run and get back into it. The 17-10 win at the New York Giants was the biggest victory that the team has had all season long, and it certainly, at least for the time being, did save the season. It was a stout day for a rush defense that is one of the worst in the league, and it came at a time in which QB Vince Young was turning the ball over like mad and leaving the unit in some tricky spots. There's still a question as to whether it will be Young or QB Michael Vick under center in this one. Vick still has those broken ribs that he is contending with, and he hasn't practiced in a week and a half. WR Jeremy Maclin sat out last week's game against the G-Men as well with a hamstring injury, and it is unknown whether he will be able to give it a go this week or not as well. One thing is for sure though, and that's that the ball has to keep getting in the hands of RB LeSean McCoy. He became the first man in the game to rush for over 1,000 yards this season, and he is likely well on his way to the league rushing title if he can keep this pace up.
New England Patriots @ Philadelphia Eagles Pick: We apologize to the Eagles in advance, but they just aren't all that great. We think that they are an average team at best, and a below average team when you factor in Vick not being in the lineup. An average team shouldn't only be getting three from a team like New England, and the end result will probably see the City of Brotherly Love disappointed once again. Remember that Philly is just 1-4 at home this year, and that could drop to 1-5 when it's said and done.
NFL Pick: New England Patriots -3 at Bookmaker Sportsbook.
The following two tabs change content below.
Aaron Ryan
Aaron Ryan has been in the sportswriting biz since the late-90s, and he has worked side by side with some of the best and brightest in sports gambling. Always searching for the best trends in sports, Andrew uses his brilliant math mind to his advantage to beat the books.
Latest posts by Aaron Ryan (see all)