NFL Week 2 Pick: Baltimore Ravens @ Tennessee Titans Preview
Updated: September 16, 2011
Teams that are clearly headed in opposite directions meet up at LP Field for the home opener for the Tennessee Titans on Sunday afternoon, as they take on the upstart Baltimore Ravens.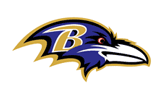 You know that the Ravens aren't afraid of anyone in the NFL, and this isn't going to be an exception. In fact, after shutting down a rock solid Pittsburgh Steelers team last week from start to finish, the swagger that the men in black and purple have is going to be unrivaled by anyone in the entire league in Week 2. QB Joe Flacco had a nice game, but it paled in comparison to the day that RB Ray Rice had. Normally speaking, running for 107 yards and coming up with 43 more through the air as a receiver would be a solid day, but when you consider the fact that it was against a Pittsburgh defense that allowed less than 60 yards per game on the ground last year, it truly was a yeoman's effort. Rice tallied two TDs to start off what inevitably is going to be an amazing season as long as he stays healthy. However, the real bread and butter for Baltimore is its defense, which forced a whopping seven turnovers and sacked QB Ben Roethlisberger four times last week. Needless to say, this is going to be a heck of a test for Tennessee.

There's only so long that QB Matt Hasselbeck can lead this team before he ends up getting the hook, and we are afraid that this isn't the right spot for QB Jake Locker to be initiated into the NFL. Hasselbeck looked like a sitting duck in the pocket last week against the Jacksonville Jaguars in an ugly 16-14 loss in which virtually nothing went right offensively. Sure, he found WR Kenny Britt for two TDs, but we all know that the first TD that Britt caught was nothing but a fluke play in which he happened to catch what looked more like a flail than a pass attempt. Take that play out, and the Tennessee offense didn't even muster 200 total yards. RB Chris Johnson was kept harmless on the ground, and it is odd to think that he doesn't even have double digits worth of rushing yards. RB Jamie Harper wasn't an adequate fill-in, and until RB Javon Ringer comes back, Johnson knows, even though he held out until Week 4 of the preseason, that he is going to have to be the back that carries the load.
Baltimore Ravens @ Tennessee Titans Pick: There are haves and have nots in the NFL this year, and it is clear that one of these teams is a "have" and one definitely is not. It's a square play, but we have to roll with the guests until Tennessee shows us a pulse offensively.
NFL Pick: Baltimore Ravens -6 at Bookmaker Sportsbook.
The following two tabs change content below.
Adam Markowitz
is a staff writer living in the Orlando area. He has covered NFL, MLB, college football, CFL, AFL, NBA, college basketball, NASCAR, golf, tennis, and the NHL for a number of various outlets in his career, and he has been published by a number of different media outlets, including the Orlando Sentinel and the Wall Street Journal.
Latest posts by Adam Markowitz (see all)