NFL Preseason Picks: Seattle Seahawks vs. San Diego Chargers Preview
Kickoff your NFL preseason betting action in style on Thursday night from Qualcomm Stadium, where the San Diego Chargers will duke it out with the Seattle Seahawks!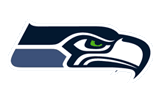 Things are going to look a lot different this year for the Seahawks than they did a season ago. Most importantly, QB Matt Hasselbeck walked via free agency, which really left Head Coach Pete Carroll a gaping hole at the quarterback position. The defending NFC West champs did pick up QB Tarvaris Jackson, which should help out quite a bit, but it has already been proven that he just doesn't have the goods to lead the Minnesota Vikings. Perhaps playing in an easier division will help. After a short training camp for Jackson, we wouldn't be surprised if he takes just a few reps in the first exhibition game of the year, while veteran backup, QB Charlie Whitehurst takes the majority of the snaps. Do look for QB Josh Portis to take some snaps as well late in the game. This will also be the Seattle debut for WR Sidney Rice, who is going to hope to bring the rapport that he had with Jackson over from Minnesota. Last year, Seattle was one of the three teams in the league that failed to cover a spread, going 0-3-1 ATS en route to a 1-3 SU mark.
This is just the first step for redemption for the Chargers after a season in which they missed the playoffs in very uncharacteristic fashion. The Bolts had the offense, and they had the defense to get the job done, but they were just not able to string enough things together to make it all happen. The offense will once again be headed up by QB Philip Rivers, who will probably see more reps than Jackson will this week. Backup QB Billy Volek has had a ton of reps in preseason games, especially early in the season, and he is sure to be a big part of this game, especially with rookie QB Scott Tolzien getting minimal reps in the first few days of this shortened preseason. WR Vincent Jackson should be in uniform this year, unlike last preseason when he was still holding out for a better contract. Perhaps that's part of the reason that this team only scored 74 points in its 1-3 SU preseason.
Seattle Seahawks @ San Diego Chargers Pick: We know that neither one of these teams are particularly interested in this game, but we also know that Seattle is going to be significantly outmatched early on with Jackson calling the shots against Rivers. Don't be surprised if this one is 10-0 or 14-0 early, and if that's the case, we have no choice but to take the Chargers -4.5 on the NFL betting lines at Bookmaker Sportsbook
The following two tabs change content below.
Adam Markowitz
is a staff writer living in the Orlando area. He has covered NFL, MLB, college football, CFL, AFL, NBA, college basketball, NASCAR, golf, tennis, and the NHL for a number of various outlets in his career, and he has been published by a number of different media outlets, including the Orlando Sentinel and the Wall Street Journal.
Latest posts by Adam Markowitz (see all)