NFL Pick: San Francisco 49ers @ Philadelphia Eagles Preview
Updated: September 29, 2011


The Philadelphia Eagles are in big trouble right now in the NFC East chase. They'll try to start to make amends this week when they take on the San Francisco 49ers in a crucial NFL betting battle.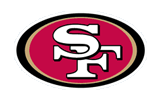 The 49ers are playing halfway decent ball right now, which is more than what we grew to expect from this team. Sure, a schedule of the Cincinnati Bengals, Dallas Cowboys, and Seattle Seahawks probably doesn't tell us a whole heck of a lot, but what it does tell us is that this team has shown some grit and the general ability to win close games. Sure, the Niners were beaten after a bad showing against the Cowboys at home, and yes, that does bode poorly for this game against Philly, but we love the start to the season in general. What we don't love is the fact RB Frank Gore is questionable. RB Kendall Hunter has a great skill set that should be used to the fullest if Gore can't go, but there is a real problem if the former Miami Hurricane is going to be out of this one. There just won't be any between the tackles runners to go against a relatively weak front seven. Very quietly, San Francisco's defense ranks No. 7 in the game overall (306.3 YPG) and No. 4 in scoring (17.3 PPG).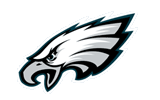 The Eagles need to be super, super careful at this point. These next several games are against the Niners, at Buffalo, at Washington, home against Dallas, and home against Chicago, all games of which are losable. This is the "surest thing" in the bunch. QB Michael Vick has fought through a ton this year, including a concussion and a hand injury, but he says that he is good to go against San Fran. What isn't good is his offensive line, which has put him in some bad, bad spots. As a result, Vick has only thrown for 605 yards and four scores and run for 154 yards to go with it. RB LeSean McCoy has been the only thing keeping this team going. McCoy has 345 rushing yards and 49 more as a receiver, and he has five total touchdowns in just three games. This supposedly vaunted defense has allowed a stunning 131.3 yards per game on the ground, which has led to just the No. 25 ranked scoring defense at 25.7 points per game. If things don't improve in that department, there is a real chance that this team could go from a Super Bowl favorite to a dud that doesn't even get into the playoffs.
San Francisco 49ers @ Philadelphia Eagles Pick: The Eagles have their backs against the wall, and this is the spot for them to shine. Though we love the start to the season by the 49ers, we just aren't so sure that it is going to continue, especially a couple thousand miles away from home.
NFL Pick: Philadelphia Eagles -10 at Bookmaker Sportsbook.
The following two tabs change content below.
Adam Markowitz
is a staff writer living in the Orlando area. He has covered NFL, MLB, college football, CFL, AFL, NBA, college basketball, NASCAR, golf, tennis, and the NHL for a number of various outlets in his career, and he has been published by a number of different media outlets, including the Orlando Sentinel and the Wall Street Journal.
Latest posts by Adam Markowitz (see all)