NFL Pick: New Orleans Saints vs. Oakland Raiders
Normally, NFL preseason games are relatively local in nature, but on Sunday night, for NBC's Sunday Night Football, the New Orleans Saints will take the lengthy road trip across the country to tango with the Oakland Raiders.
QB Drew Brees and the starting offense should see at least two quarters of action this week, if not more, as Head Coach Sean Payton tries to assess exactly what his team has to offer this year. However, injuries are definitely starting to mount up for this squad, something that proved to be a major problem in the regular season last year as well. Again, the running back position has been hit hard. Rookie RB Mark Ingram has missed substantial practice this week, while RB Chris Ivory is already out of the fold for at least the next month to boot. Starting OL Carl Nicks isn't expected to play on Sunday night, nor is WR Lance Moore. Moore isn't the only wide out left off of the team's roster this week in all likelihood. Rookies Jarred Fayson and Joe Morgan aren't likely to see any time with injuries either. S Roman Harper fractured a finger this week in practice as well. Needless to say, Payton has to be more concerned about just getting out of this week's game healthy than he does with actually winning it.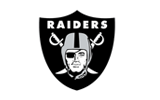 Meanwhile, this is the first truly big test for new Head Coach Hue Jackson, as his team is going against one of the best teams in the game, at home, following a pair of relatively embarrassing losses to start off the campaign. Preseason results don't often matter, but Jackson is going to want to notch that first win eventually. QB Jason Campbell and the starting offense will get its time in this one, but the focus might be on the other side of the ball, where the secondary, now sans DB Nnamdi Asomugha, has to cope against one of the best passing teams in the land this year. We aren't sure whether WR Jacoby Ford or RB Darren McFadden will be in the fold for the offense this week, as both are recovering from injuries. Campbell though, needs to perform a whole heck of a lot better than he has to start off the preseason. He only went 6-of-9 for 66 yards in limited action against the Arizona Cardinals, but he wasn't able to get the team into the end zone. The same was true against the San Francisco 49ers, as he went 5-of-7 for 74 yards, but couldn't get the team to score.
New Orleans Saints @ Oakland Raiders Pick: The oddsmakers are hoping that you fall into the trap of backing New Orleans in this one, laying four points with a team that really might look more like a preseason practice squad than a full team. Sure, Brees and the offense will surely put up its one or two scores, but the Oakland offense should have the advantage at some point and perform a heck of a lot better than it has in recent weeks. Remember that this is still a preseason games. Scores are generally low, and points are at a premium.
NFL Pick: Oakland Raiders +4 at Bookmaker Sportsbook.
The following two tabs change content below.
Adam Markowitz
is a staff writer living in the Orlando area. He has covered NFL, MLB, college football, CFL, AFL, NBA, college basketball, NASCAR, golf, tennis, and the NHL for a number of various outlets in his career, and he has been published by a number of different media outlets, including the Orlando Sentinel and the Wall Street Journal.
Latest posts by Adam Markowitz (see all)