NFL Pick: Dallas Cowboys @ New England Patriots Preview
Updated: October 13, 2011


Points should be flying on the board left and right on Sunday at Foxboro Stadium, as the Dallas Cowboys take on the New England Patriots in NFL betting action.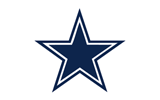 The Cowboys are coming off of their bye week from last week. They have to really have some mixed emotions right now. On one hand, they were good enough to win all four of their games this year. On the other hand though, they are only 2-2 and really haven't gotten the job done in the second halves of games. This defense has been notorious for allowing the big drive, and of course, QB Tony Romo is essentially Public Enemy No. 1 in the Lone Star State. Romo tossed three picks in the second half the last time that we saw him against the Detroit Lions, and he cannot afford those types of mistakes if he wants to pull off the upset in this game. There is some more good news, though. All of the offensive weapons are healthy once again, so we should really finally get a chance to see the full force of what Romo, RB Felix Jones, TE Jason Witten, WR Miles Austin, and WR Dez Bryant can do when push comes to shove.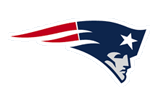 For everything good that we say about the Patriots, we have to take a look at this defense and still shake our head, though. This is a great regular season team. There is no doubt that when push comes to shove, the offense is going to do its job and it is going to make up for the lackluster performances week in and week out by the 'D'. However, come playoff time, we just have no confidence that this style of play is really going to work in the long run. Someone will be able to pick this team off if that's the case, and in a game like this one, the defense needs to step up. That being said, we can't ignore all of the accolades. WR Wes Welker had yet another 100+ yard performance last week against the New York Jets, and though it wasn't the greatest game for QB Tom Brady, he still put 30 points on the board. It marked the 13th straight game in which New England has scored at least 30. The only other team that has been able to say that is the Greatest Show On Turf, the St. Louis Rams from the early 2000s, which had 14 straight games of 30+ points.
Dallas Cowboys @ New England Patriots Pick: Off their bye, we tend to think that the Cowboys are going to be ready to go in this one. Upset? It's possible. However, we'll do the safe thing and just take the touchdown that the oddsmakers have so generously given to us.
NFL Pick: Dallas Cowboys +7 at Bookmaker Sportsbook.
The following two tabs change content below.
Adam Markowitz
is a staff writer living in the Orlando area. He has covered NFL, MLB, college football, CFL, AFL, NBA, college basketball, NASCAR, golf, tennis, and the NHL for a number of various outlets in his career, and he has been published by a number of different media outlets, including the Orlando Sentinel and the Wall Street Journal.
Latest posts by Adam Markowitz (see all)