NFL Betting: NFL Matchups for Week 9
Updated: November 4, 2011
Here at Bang the Book, we have all of the top matchups of the 2011 NFL betting campaign covered! Today, we're taking a look at the matchups for Week 9!
Seattle Seahawks (2-5 SU, 3-3-1 ATS) @ Dallas Cowboys (3-4 SU, 3-3-1 ATS)
Spread: Dallas -11.5, Total: 44.5
Dallas Cowboys Stadium, Arlington, TX – Sunday, 1:00 ET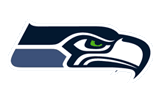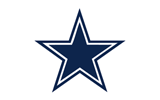 It feels like these two teams are on totally different planets, not just a game separated from one another. Dallas almost feels like a team that has fallen into some bad circumstance this year. The team has been beaten down by a brutal schedule, and it finally gets a bit of a reprieve this weekend. QB Tony Romo should be back on his game going against a woeful Seattle secondary as opposed to dealing with the high flying unit of the Eagles. The Seahawks are just more or less drifting through the end of the season, wondering if another teams are going to win games in front of them that they can possibly get involved in this whole "Suck for Luck Sweepstakes." It sure doesn't feel like the visitors have a chance in this game, but the Hawks have already won once on the road against an NFC East team this year, beating the division leading Giants in the Meadowlands.
San Francisco 49ers (6-1 SU, 6-0-1 ATS) @ Washington Redskins (3-4 SU, 3-4 ATS)
Spread: San Francisco -3.5, Total: 37
FedEx Field, Landover, MD – Sunday, 1:00 ET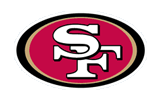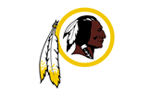 Many think that the 49ers are immune to going on the road since they already have wins at the Bengals, Lions, and Eagles this year, but we have to remember a few facts. Teams on the West Coast coming to the East actually have a worse record than teams on the East Coast going out West over the past several seasons, and the Niners seem to be the exception to the rule. The Redskins are struggling, but they are at a crossroad of their season. A win salvages a tumultuous first half of the season but keeps them alive in the playoff race with a .500 mark, while a loss probably takes them out of postseason consideration whatsoever. At some point, San Fran is going to fail to cover a game, and this looks eerily like the one that it might happen in.
New York Jets (4-3 SU, 3-4 ATS) @ Buffalo Bills (5-2 SU, 4-2-1 ATS)
Spread: Buffalo -2, Total: 44
Ralph Wilson Stadium, Orchard Park, NY – Sunday, 1:00 ET
Of all of the games on the Week 9 slate, this is probably the one with the most importance. The Jets are one of the many 4-3 teams that are on the brink of potential disaster, and a loss in this one will leave them having to close a gap of two games on the rest of the division and on the Wild Card leaders just to get into the playoffs. We just don't know if it is going to happen. Meanwhile, save for win over New England, the Bills have more or less won the games that they were figured to win and have lost the ones that they were figured to have lost. This is a swing game in the season to say the least. If Buffalo can get out of this season with two wins against Miami and even a split against New England and New York in those four games, it really should make the playoffs. This one could be brutal in Orchard Park on Sunday.
Cleveland Browns (3-4 SU, 1-4-2 ATS) @ Houston Texans (5-3 SU, 4-3-1 ATS)
Spread: Houston -11, Total: 41
Reliant Stadium, Houston, TX – Sunday, 1:00 ET
The Browns might be just a game below .500, but they really don't feel like a team that has any shot of contending for the playoffs this year. QB Colt McCoy can't seem to get this offense going anywhere over the course of the last few weeks, and it might be high time to try a new offensive scheme aside from this West Coast offense. He is only averaging 5.7 yards per pass attempt, a gruesome number by quarterbacking standards. Again, this is one of these games that the Texans feel like they should win and win handily to get to 6-3, and if that does turn out to be the case, it'll be their best start to a campaign in franchise history and will ensure that they will have at least a half game lead in the division race as we turn into the second half of the season.
Atlanta Falcons (4-3 SU, 3-4 ATS) @ Indianapolis Colts (0-8 SU, 2-6 ATS)
Spread: Atlanta -7, Total: 44.5
Lucas Oil Field, Indianapolis, IN – Sunday, 1:00 ET
Not that just fading the Colts on an unconditional basis is that bad of an idea, but before you do that, be sure that you take into consideration that it has been a month since this team has been at home. The last three games have all been on the road, and thus far this year at home, the Steelers and Chiefs probably got a heck of a lot more than they bargained for when they took on QB Curtis Painter and company. Atlanta has won its last two road games, but in neither game did the team really look all that convincing. If the Seahawks can come within a few inches of beating the Falcons, so can the Colts. Remember that this team was absolutely atrocious in its first two road games of the year. Granted, this duel isn't as tough as the one at Chicago and the one at Tampa Bay, but it still could be a hazardous spot for the defending NFC South champs.
Tampa Bay Buccaneers (4-3 SU, 3-4 ATS) @ New Orleans Saints (5-3 SU, 4-4 ATS)
Spread: New Orleans -8.5 Total: 50
Louisiana Superdome, New Orleans, LA – Sunday, 1:00 ET
Absolutely 100% of the pressure in this game is going to be on the backs of the boys in black and gold. New Orleans absolutely has to win this game, especially after losing the first game of this series just a few week ago at Raymond James Stadium, and double especially after losing by double digits as two touchdown underdogs on the road against a winless St. Louis outfit last week. If the Bucs can find a way out of the Bayou with a victory, they'll be sitting pretty in the NFC South, at worst tied for the division lead with a 3-0 record thus far against New Orleans and Atlanta, and with two games to still play against Carolina. No one is really giving the Buccaneers a chance, but no one was really giving them a chance three weeks ago when these two teams met either.
Miami Dolphins (0-7 SU, 1-5-1 ATS) @ Kansas City Chiefs (4-3 SU, 5-2 ATS)
Spread: Kansas City -4, Total: 40.5
Arrowhead Stadium, Kansas City, MO – Sunday, 1:00 ET
The Dolphins have yet to win a game this year, but there are just a boatload of people that think this is the week that they can get win No. 1 on the campaign. Miami has had a fourth quarter lead in each of the last two weeks, and the team has been outscored 28-0 from that point forward against Denver and New York. Now, the team has to come on the road to take on the Chiefs, whom no one really thinks is good enough to be 4-3 and sitting atop the AFC West right now. Still, it's hard to deny the fact that KC has won four games in a row and covered five in a row, and it has a great chance in this game to not just solidify itself as a contender in the division for a second straight year, but maybe to keep some feint Wild Card hopes alive as well.
Denver Broncos (2-5 SU, 2-5 ATS) @ Oakland Raiders (4-3 SU, 5-2 ATS)
Spread: Oakland -7.5, Total: 42.5
O.co Coliseum, Oakland, CA – Sunday, 4:05 ET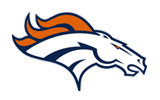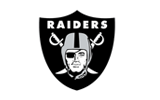 The QB Tim Tebow experiment really could be over by halftime of this game. It has been clear that Tebow is not an NFL quarterback over the course of these last two weeks, and though we do tend to think that he has a place in this league, it's not under center, and it's not in Denver. Oakland's defense has to be licking its chops over what it saw last week while it was on its bye with Tebow getting beaten up by the Lions, and we expect to see much of the same in this one. This is going to be the debut for QB Carson Palmer as a starting quarterback for the Raiders, and he says that he has the team's playbook down pat. Palmer probably couldn't have asked for a much better situation coming into this week, as he had some reps in real game time two weeks ago, albeit in a bad blowout loss to the Chiefs, he has had a bye week, and he gets to play against a terrible offense and a defense that is in shambles.
Cincinnati Bengals (5-2 SU, 6-1 ATS) @ Tennessee Titans (4-3 SU, 3-4 ATS)
Spread: Tennessee -3, Total: 41.5
LP Field, Nashville, TN – Sunday, 4:05 ET
The Bengals and Titans weren't exactly two teams that most had on their short list at the start of the season as potentially playoff teams. It might not ultimately play out that way either, but at least for now, they're both right on the cusp. Cincinnati knows that it has to rack up as many wins as possibly now, because the second half of the season is littered with two games against Baltimore and two against Pittsburgh. Getting through those four with one win would be impressive to say the least. The Titans are still chasing the Texans in the AFC South, and knowing that the leaders of the division have a half game lead and have the tiebreaker for the moment with the big win at LP Field, every game is a big game for a team that is direly trying to stick around in the postseason picture.
Green Bay Packers (7-0 SU, 5-2 ATS) @ San Diego Chargers (4-3 SU, 2-5 ATS)
Spread: Green Bay -5.5, Total: 50.5
Qualcomm Stadium, San Diego, CA – Sunday, 4:15 ET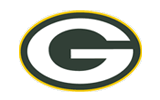 This game probably would have had a heck of a lot more pub to it had the Chargers not fumbled away Monday Night Football last week against the Chiefs. Now, San Diego looks to be in a bit of a rut, and with the Chiefs and Raiders playing easy games this week, if the chalk all holds up, it will be in third place in the division by the time everything is said and done with. For Green Bay, this might be the last time this season, including the playoffs, in which it is favored by less than a touchdown, especially if it can come out and win this game by a comfortable margin and without much fuss. QB Aaron Rodgers could probably cement himself as the league's MVP just eight games into the season if he can pull this one off.
St. Louis Rams (1-6 SU, 1-6 ATS) @ Arizona Cardinals (1-6 SU, 3-4 ATS)
Spread: Arizona -2.5, Total: 41
University of Phoenix Stadium, Tucson, AZ – Sunday, 4:15 ET
Isn't this the game that you all have just been dying to see this year? The Rams and Cardinals are both atrocious, and there's still a chance that this game will feature QB AJ Feeley going up against QB John Skelton. We already know that Skelton is going to be in the starting lineup behind an atrocious offensive line that essentially got QB Kevin Kolb destroyed in the pocket. The Rams are at least on a winning streak, having shocked the NFL betting world by pulling the biggest upset of the year last week against the Saints at home. This one is on the road, but it is against an Arizona team that, quite frankly, is lucky to even have one win this year, and that came way back in Week 1.
New York Giants (5-2 SU, 3-3-1 ATS) @ New England Patriots (5-2 SU, 4-3 ATS)
Spread: New England -9, Total: 50.5
Gillette Stadium, Foxboro, MA – Sunday, 4:15 ET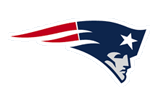 Many feel as though this game is going to be the beginning of the demise of the Giants. After all, they are two games up in the NFC East, have the Eagles starting to come on strong and the Cowboys playing the easiest part of their schedule, and the G-Men don't have a game for the rest of the season that you look at and say, "Yep, that's a guaranteed win." However, has anyone thought that perhaps this could be the beginning of the end of the Patriots? They were beaten last week by the Steelers, could have (lest, maybe should have) been beaten three weeks ago by the Cowboys, and they still have that ugly loss to Buffalo to their credit as well. A loss could set up a three way tie atop the division, and, at least for the moment, would knock the Patriots out of the playoff picture. Be very careful, New England.
Baltimore Ravens (5-2 SU, 4-3 ATS) @ Pittsburgh Steelers (6-2 SU, 4-4 ATS)
Spread: Pittsburgh -3.5, Total: 41.5
Heinz Field, Pittsburgh, PA – Sunday, 8:25 ET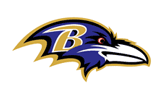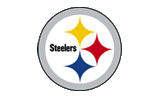 We tend to find it a bit odd that the Ravens were favored by 2.5 at home in this series in Week 1, and Pittsburgh is favored by 3.5 now that the scene has shifted back to the Steel City. What has happened in the past few weeks that has made the oddsmakers really think that Pittsburgh has the better of these two teams? Baltimore struggled last week against the Cardinals before turning on the jets, and it was beaten the week before by Jacksonville on the road, but that doesn't mean that the team isn't the best in the AFC North, if not the entire AFC. The Steelers did pick up that huge win last week against the Patriots for their fourth straight win, and the truth of the matter is that Head Coach Mike Tomlin probably would have taken a split against New England and Baltimore in these two games had you asked him two weeks ago. If the Ravens can win this one, they'll have the lead in the division and the tiebreaker for the rest of the year against the Steelers. Pittsburgh has the best record in the conference though, and a win would make it the first team to seven wins in the AFC.
Chicago Bears (4-3 SU, 3-4 ATS) @ Philadelphia Eagles (3-4 SU, 3-4 ATS)
Spread: Philadelphia -7.5, Total: 47.5
Lincoln Financial Field, Philadelphia, PA – Monday, 8:35 ET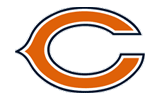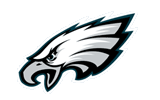 This is quite the interesting Monday Night Football betting battle to say the least. The Bears are 4-3 and would be in the playoffs if they started right now, but no one really believes that they are going to be able to hold onto that distinction when push comes to shove. Meanwhile, the Eagles are 3-4, and many still feel as though they should be the favorites in the NFC East even though they are two back of the Giants. Last week, the men in green made a huge statement on this field, beating the snot out of the Cowboys on SNF, and if they can do so once again versus the Bears, another playoff contender, we tend to think that it will officially be time to say that the "Dream Team" is back, and at least will have a shot of winning all of the marbles this year.
The following two tabs change content below.
Adam Markowitz
is a staff writer living in the Orlando area. He has covered NFL, MLB, college football, CFL, AFL, NBA, college basketball, NASCAR, golf, tennis, and the NHL for a number of various outlets in his career, and he has been published by a number of different media outlets, including the Orlando Sentinel and the Wall Street Journal.
Latest posts by Adam Markowitz (see all)