NFL Betting: NFL Matchups for Week 8
Updated: October 27, 2011
Here at Bang the Book, we have all of the top matchups of the 2011 NFL betting campaign covered! Today, we're taking a look at the matchups for Week 8!
Jacksonville Jaguars (2-5 SU, 3-4 ATS) @ Houston Texans (4-3 SU, 4-3 ATS)
Spread: Houston -9.5, Total: 41
Reliant Stadium, Houston, TX – Sunday, 1:00 ET
The Jaguars might only be a 2-5 team through seven games, but if they can find a way to pull off the upset on Sunday at Reliant Stadium, they'll only be a game back in the loss column and still have plenty of time to continue their charge. Beating the Ravens last week was crucial for the success of this team, and for the safety of Head Coach Jack Del Rio's job. Speaking of coaches on the hot seat… Last week was a mammoth win for Head Coach Gary Kubiak with the Texans over the Titans, but a loss in this one will erase all of those memories. This is game that Houston should win and should win easily, but as we have all come to find out over the years, the only thing that you can expect with this franchise is the unexpected.
Indianapolis Colts (0-7 SU, 2-5 ATS) @ Tennessee Titans (3-3 SU, 2-4 ATS)
Spread: Tennessee -9, Total: 43
LP Field, Nashville, TN – Sunday, 1:00 ET
One thing is for sure right now, and that's that the Colts aren't going to get any worse than they were on Sunday Night Football when they were beaten down 62-7. It was the most points that the franchise has ever allowed in a game, and it was the second worst beating that the team has ever taken. Tennessee was slapped 41-7 by the Texans as well. All isn't lost for the Titans, but if QB Matt Hasselbeck has another game like he did against Houston in which he struggled just to reach 100 passing yards, it could be high time to see what QB Jake Locker can do. The division is still wide open though, and any team, including Indy, that can win three or four games in a row is in the thick of things.
Minnesota Vikings (1-6 SU, 3-3-1 ATS) @ Carolina Panthers (2-5 SU, 5-2 ATS)
Spread: Carolina -3.5, Total: 48
Bank of America Stadium, Charlotte, NC – Sunday, 1:00 ET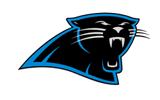 Normally speaking, when you see a team that is 1-6 playing against a team that is 2-5, you aren't thinking about much more than NFL Draft positioning. And it's true that these two teams are probably going to have Top 10 draft picks next year. However, both teams are just trying to gain experience for their starting rookie quarterbacks, both of which have showed some promise. QB Christian Ponder looked good in his first start last week against the Packers, and this is a much, much more manageable challenge. Carolina isn't there yet, but this is a game that this franchise really needs to have to prove that it is absolutely no longer amongst the dregs of the NFL cellar dwellers.
Arizona Cardinals (1-5 SU, 2-4 ATS) @ Baltimore Ravens (4-2 SU, 4-2 ATS)
Spread: Baltimore -13, Total: 43.5
M&T Bank Stadium, Baltimore, MD – Sunday, 1:00 ET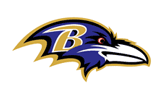 There is definitely some good news for both of these teams coming into this game on Sunday. For the Ravens, it is absolutely a get better game after going on the road and blowing it against the Jaguars on Monday Night Football. This game is back at home against a team that has no semblance of a defense whatsoever. There's no way that QB Joe Flacco and the gang are going to get stopped. Why is this all good news for Arizona? Because it needs as many losses as it can get if it hopes to win the Andrew Luck Sweepstakes, and with the Colts and Dolphins both losing games hand over fist, a mistake of a win could ruin their chances.
Miami Dolphins (0-6 SU, 0-5-1 ATS) @ New York Giants (4-2 SU, 3-2-1 ATS)
Spread: New York -10.5, Total: 43
MetLife Stadium, East Rutherford, NJ – Sunday, 1:00 ET
The Giants have to be remotely careful in this game, as they have already lost a comparable duel against the Seahawks right here in the Meadowlands. However, they have gotten a lot healthier since that point, as names like DE Justin Tuck, DB Prince Amukamara, and RB Brandon Jacobs are all going to be playing after sitting out that loss. Miami is just looking for any positive signs after blowing a 15 point lead in less than three minutes against the Broncos last week. Did you know that this team has only scored four offensive touchdowns since Week 1? No wonder why there isn't a single player that has accounted for more than one trip to the end zone this year…
New Orleans Saints (5-2 SU, 4-3 ATS) @ St. Louis Rams (0-6 SU, 0-6 ATS)
Spread: New Orleans -14 Total: 48
Edward Jones Dome, St. Louis, MO – Sunday, 1:00 ET
At some point, the Rams have to cover a spread… right? Things have been just downright ugly for St. Louis, as this team looks like it has taken a huge step in the wrong direction after making major progress last year. QB Sam Bradford is still banged up, and it's anyone's guess whether he'll play this week or not. WR Marques Colston has come back to the lineup for the Saints and scored two touchdowns in two straight games, and he and QB Drew Brees led and offensive assault last week on the Colts like we haven't seen this year and probably won't see again. It's going to take at least 30 in all likelihood to cover this number, but remember that that's less than half of what New Orleans dropped last week on another winless team.
Washington Redskins (3-3 SU, 3-3 ATS) @ Buffalo Bills (4-2 SU, 3-2-1 ATS)
Spread: Buffalo -6, Total: 45.5
Rogers Centre, Toronto, Ontario, Canada – Sunday, 4:05 ET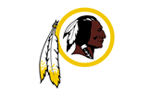 Maybe leaving the country was just what the doctor ordered for Head Coach Mike Shanahan and the Redskins. Maybe he can convince QB Anthony Calvillo to leave the Canadian Football League and join his team… it's clear that neither QB John Beck nor QB Rex Grossman is getting the job done for the Skins. Both of these teams have slipped just a bit from their great starts to the season, but it is clear the Buffalo still looks like the more competent of the two squads. Watch out for RB CJ Spiller, who has been used as a wide receiver in recent weeks. He really could stretch the field and be a difference maker, especially on the fast track of Rogers Centre.
Detroit Lions (5-2 SU, 4-2-1 ATS) @ Denver Broncos (2-4 SU, 2-4 ATS)
Spread: Detroit -3, Total: 43
Sporting Goods Field, Denver, CO – Sunday, 4:05 ET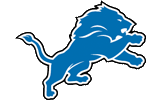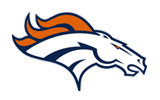 Think that DT Ndamukong Suh is going to have a meeting or two with QB Tim Tebow on Sunday? This is really a case of the "Chosen Team" going against the "Chosen Quarterback." We're going to learn a lot more about Tebow this week than we did last week against the Dolphins. It was really sad to think that he was only able to put up two measly field goal attempts, both of which were missed in the first 57 minutes against a team that is just atrocious. However, we give the former Heisman Trophy winner some credit for becoming the first quarterback in over 30 years to lead his team to a comeback of more than 14 points with less than three minutes remaining in a game to win. Detroit has lost two in a row and badly needs to get back on track in a hurry if it hopes to get into the playoffs this year. Losing this one could suddenly see this team on the wrong side of the postseason fence before Thanksgiving.
New England Patriots (5-1 SU, 4-2 ATS) @ Pittsburgh Steelers (5-2 SU, 3-4 ATS)
Spread: New England -3, Total: 52
Heinz Field, Pittsburgh, PA – Sunday, 4:15 ET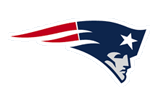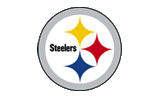 The game of the day in Week 9 is clearly in the Steel City, where Pittsburgh is going to have to try to figure out how to slow down the New England offense. These two teams have a deep history, but for the most part, the recent history has belonged to the Pats. Pittsburgh is a 5-2 team that is in first place in the AFC North, but let's be realistic about these teams that it has beaten. Seattle, Indy, Tennessee, Jacksonville, and Arizona isn't exactly the cream of the crop. The Steelers still have two games with Cleveland, two with Cincinnati, and one with St. Louis, so there are still plenty of chances to win games. However, this probably isn't one of these games, especially after the Pats struggled two weeks ago against the Cowboys just to survive at home.
Cleveland Browns (3-3 SU, 1-3-2 ATS) @ San Francisco 49ers (5-1 SU, 5-0-1 ATS)
Spread: San Francisco -9, Total: 39
Candlestick Park, San Francisco, CA – Sunday, 4:15 ET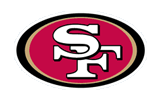 The Browns, believe it or not, are still right in the thick of the playoff race, and they still have a lot of games that are absolutely winnable. QB Colt McCoy needs to get this offense going though, as six points against the Seahawks last week just wasn't going to cut it again most other teams in the league. RB Peyton Hillis is back this week, but he is going against a rush defense that has looked strong so far this year in San Fran. The Niners are already counting down their games that they have to win to get into the playoffs, but they have bigger goals this year. We might look up, and this team might have 11 or 12 wins when it is all said and done, which might be good enough for a first round bye in the playoffs in the NFC.
Cincinnati Bengals (4-2 SU, 5-1 ATS) @ Seattle Seahawks (2-4 SU, 3-2-1 ATS)
Spread: Cincinnati -3, Total: 38
Qwest Field, Seattle, WA – Sunday, 4:15 ET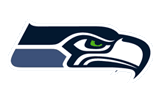 The Bengals and the Seahawks were both supposed to be dreadful this year, but only Seattle has lived up to that billing. Still, as we always have to remember, this is a totally different team here at Qwest Field than it is on the road, and we don't envy any team that has to come here and play, especially not one with a rookie quarterback who hasn't tasted all that many road games yet this year. This should be culture shock for QB Andy Dalton. Seattle has to be careful though, because its offense didn't get anywhere near 200 total yards last week, and its three points scored on its one trip to the red zone isn't going to be threatening too many teams. This is a great chance for the Bengals to move to 5-2.
Dallas Cowboys (3-3 SU, 3-2-1 ATS) @ Philadelphia Eagles (2-4 SU, 2-4 ATS)
Spread: Philadelphia -3, Total: 51
Lincoln Financial Field, Philadelphia, PA – Sunday, 8:25 ET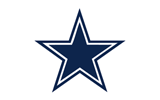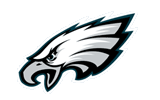 What on earth did Dallas do to deserve this schedule to start off the year? They've already played the Jets, Niners, and Pats on the road, and now they have to deal with this! The good news is that after this game, there is no reason not to win five straight, as the team goes against Seattle, Buffalo, Washington, Miami, and Arizona in successive weeks. That being said, Philly is really up against it. Sure, its next three games are at home, but after that, there are still four road games at the Giants, Seahawks, Dolphins, and Cowboys, and the Jets and Patriots still come to the City of Brotherly Love. That, and a loss in this one will almost certainly leave the Eagles three games back in the NFC East and at least two games back in the NFC Wild Card hunt as well with a slew of teams to hop. The importance of this game is paramount.
San Diego Chargers (4-2 SU, 2-4 ATS) @ Kansas City Chiefs (3-3 SU, 4-2 ATS)
Spread: San Diego -3.5, Total: 44
Arrowhead Stadium, Kansas City, MO – Monday, 8:35 ET
The Chargers have already played three road games this year, and they really have been dreadful in two of the three. Now, all of a sudden, they have to win this game, or they will be falling into a three way tie for first place in the AFC West almost halfway through the season. The Chiefs looked nothing like a team that was a game out of first place when these two teams met just a few weeks ago at Qualcomm Stadium, but since losing that game, they have won three in a row (albeit against a horrendous schedule), and they are really starting to build an identity. Remember that this team did win this division last year. The Bolts really need to put their foot down in this game, but they have a bad history of failing in spots like this one.
The following two tabs change content below.
Adam Markowitz
is a staff writer living in the Orlando area. He has covered NFL, MLB, college football, CFL, AFL, NBA, college basketball, NASCAR, golf, tennis, and the NHL for a number of various outlets in his career, and he has been published by a number of different media outlets, including the Orlando Sentinel and the Wall Street Journal.
Latest posts by Adam Markowitz (see all)