NFL Betting: NFL Matchups for Week 7
Updated: October 20, 2011
Here at Bang the Book, we have all of the top matchups of the 2011 NFL betting campaign covered! Today, we're taking a look at the matchups for Week 7!
Houston Texans (3-3 SU, 3-3 ATS) @ Tennessee Titans (3-2 SU, 2-3 ATS)
Spread: Tennessee -3, Total: 44.5
LP Field, Nashville, TN – Sunday, 1:00 ET
The AFC South really looked like it was going to be a runaway for the Texans this year, but losing this game on Sunday would go a long way towards missing the playoffs again and getting Head Coach Gary Kubiak shipped out of town. This is a battle of the walking wounded. Neither team's best receiver, Kenny Britt nor Andre Johnson, is going to be playing, and LB Mario Williams, of course, is out for the season like Britt. Still, the winner of this one is going to be in first place all by their lonesome with the tiebreaker for the time being in the division, which makes the stakes in this one as high as any other game on Sunday.
Denver Broncos (1-4 SU, 1-4 ATS) @ Miami Dolphins (0-5 SU, 0-4-1 ATS)
Spread: Miami -1.5, Total: 41.5
Sun Life Stadium, Miami, FL – Sunday, 1:00 ET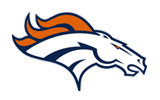 What a bitterly ironic game this is! The Dolphins and Broncos probably both would have been a lot better had they made the trade that was speculated in the offseason, as QB Kyle Orton would be the starting signal caller in Miami. Instead, both teams' starting quarterbacks are sitting on the sidelines, Orton having given way to QB Tim Tebow and QB Chad Henne sitting due to a season ending injury. More irony? Tebow is going to be making his first start of the season in front of a crowd in the Sunshine State that is probably going to be cheering for him and hoping that their team loses. Oh, and at halftime, Tebow's Florida Gators are being honored for their 2009 National Championship. Want even more irony? The team that loses this game is in a lot better shape than the winner, as the prize for having the worst record in the league this year is likely QB Andrew Luck in the NFL Draft.
Chicago Bears (3-3 SU, 2-4 ATS) @ Tampa Bay Buccaneers (4-2 SU, 3-3 ATS)
Spread: Chicago -1, Total: 43.5
Wembley Stadium, London, England – Sunday, 1:00 ET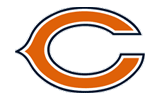 The annual game in London is upon us, and for the most part, that probably doesn't mean great things for NFL betting fans. These games on the other side of the pond have mostly been dog games, and this one has that very same potential as well. We're a bit puzzled as to why the Bears are favored in this game after the Bucs were able to stomp the Saints last weekend to take the lead in the NFC South. We'll say this about the Bears, though. They're definitely not winning the NFC North, and with the mess of teams in the East and South, not to mention the Detroit Lions that are all vying for playoff spots, this is a game that they would be wise to win.
Washington Redskins (3-2 SU, 3-2 ATS) @ Carolina Panthers (1-5 SU, 4-2 ATS)
Spread: Carolina -2,5, Total: 43.5
Bank of America Stadium, Charlotte, NC – Sunday, 1:00 ET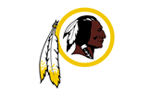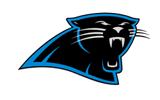 We're in store for a quarterback change in our nation's capitol, as the Redskins are going to give the ball to QB John Beck for this game. That being said, we have a lot more confidence in QB Cam Newton than we do in either Beck or QB Rex Grossman. We tend to think that Washington has run its course and that it is going to be falling flat for the majority of the rest of the season. Carolina isn't a playoff team by any stretch of the imagination, but after last year's disastrous season, any win is a good one. Don't be surprised if the hosts snare another 'W' on Sunday.
Atlanta Falcons (3-3 SU, 2-4 ATS) @ Detroit Lions (5-1 SU, 4-1-1 ATS)
Spread: Detroit -3.5, Total: 47.5
Ford Field, Detroit, MI – Sunday, 1:00 ET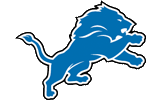 If you're going under the assumption that neither of these teams are winning their division titles this year, this is a game that has a slew of importance to it. Atlanta really could be virtually finished if it loses on Sunday, knowing that it will lose the tiebreaker to both the Lions and the Packers and will be three games back from Detroit. The Lions wouldn't want to lose a second straight home game either after getting knocked off by the 49ers last weekend. Two of the league's best receivers are going to be on display in this one, as Roddy White and Calvin Johnson try to make the most for their teams.
Seattle Seahawks (2-3 SU, 3-2 ATS) @ Cleveland Browns (2-3 SU, 1-3-1 ATS)
Spread: Cleveland -3 Total: 41.5
Cleveland Browns Stadium, Cleveland, OH – Sunday, 1:00 ET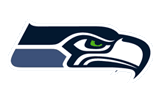 Most of the 2-3 teams in the league are in a heck of a lot of trouble this year, but there is at least a bit of optimism for both of these squads. The Browns are still within striking range in the AFC North, where things are quite tight, while the Seahawks still have to think that they can compete in the NFC West if the 49ers end up slipping. RB Peyton Hillis is considered questionable for this game with a hamstring injury, which only has complicated his injury and sickness riddled season. On the other side though, QB Tarvaris Jackson has a pectoral injury, and he'll be out of the lineup once again in this one. However, both of these teams have some quality victories to their credit this year, and the winner of this one is going to be in good shape at .500 through six games.
San Diego Chargers (4-1 SU, 2-3 ATS) @ New York Jets (3-3 SU, 2-4 ATS)
Spread: San Diego -2, Total: 43.5
MetLife Stadium, East Rutherford, NJ – Sunday, 1:00 ET
The last time the Chargers and Jets played against each other, the Jets were flying high in the AFC playoffs in one of the biggest upsets that we have seen in recent years in the postseason. Now, the Bolts are going to try to get their revenge in the Meadowlands, where they haven't played since 2005 and haven't lost since 1991. QB Philip Rivers and QB Mark Sanchez have comparable numbers this year, which is scary for Rivers. The only good news is that TE Antonio Gates could be back this week once again after missing basically a month of games.
Kansas City Chiefs (2-3 SU, 3-2 ATS) @ Oakland Raiders (4-2 SU, 5-1 ATS)
Spread: Oakland -4.5, Total: 41.5
O.co Coliseum, Oakland, CA – Sunday, 4:05 ET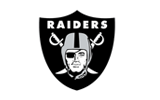 The Raiders have had a heck of a week. They lost QB Jason Campbell for the next two months with a collarbone injury, but they came out at the trade deadline and made the move for QB Carson Palmer that might change the whole face of the franchise. Sure, the team basically has no draft picks left this year, but they do have their starting quarterback now for the foreseeable future. Where that leaves Campbell is to be determined, but for now, it's clearly Palmer's ball. Even though he hasn't taken a snap in a game in nearly a full year, Palmer is expected to start with just three practices with his new team on Sunday. Kansas City needs this game if it thinks that it is going to make the postseason, but no one expects this team to be back in the playoffs this year.
Pittsburgh Steelers (4-2 SU, 2-4 ATS) @ Arizona Cardinals (1-4 SU, 2-3 ATS)
Spread: Pittsburgh -3.5, Total: 43
University of Phoenix Stadium, Phoenix, AZ – Sunday, 4:05 ET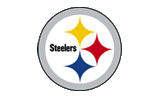 The ties between the Cardinals and the Steelers run deep, as the coaching staffs for both teams basically all have the same roots. On top of that, there are a number of shared players that have spent time on both teams. They were also the two squads in the Super Bowl three years ago, but since that point, both have gone downhill just a bit. Pittsburgh could legitimately miss the playoffs for the second time in three years, and Head Coach Ken Whisenhunt could be on his way out if he doesn't turn this ship around and get into the playoffs this year. QB Kevin Kolb will be under immense pressure from the Pittsburgh defense in this one.
St. Louis Rams (0-5 SU, 0-5 ATS) @ Dallas Cowboys (2-3 SU, 2-2-1 ATS)
Spread: Dallas -13, Total: 43.5
Dallas Cowboys Stadium, Arlington, TX – Sunday, 4:15 ET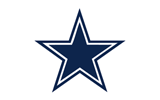 Dallas is the one team that had to feel pretty darn good about losing last week, as it was knocked off by New England in the closing moments of a game that could have really gone either way. We have a lot of respect for Rob Ryan's defense, and even though QB Sam Bradford has a new weapon to work with in WR Brandon Lloyd, there is no doubt that the better team in this one is the one with the stars on their helmets. It could be a big, big day for QB Tony Romo and company.
Green Bay Packers (6-0 SU, 5-1 ATS) @ Minnesota Vikings (1-5 SU, 2-3-1 ATS)
Spread: Green Bay -9.5, Total: 47
HHH Metrodome, Minneapolis, MN – Sunday, 4:15 ET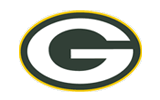 Last year, the Vikings were the final stop for QB Brett Favre. Now, it's becoming clear that QB Donovan McNabb's career is over as well. Minnesota is turning to QB Christian Ponder, its first round NFL Draft pick this year to take over the reins for a struggling club. This is as daunting of a first start of a career that anyone will have, as Green Bay is head and shoulders above virtually everyone else in the league this year, and this is the one team that we really don't see any noticeable flaws in.
Indianapolis Colts (0-6 SU, 2-4 ATS) @ New Orleans Saints (4-2 SU, 3-3 ATS)
Spread: New Orleans -14.5, Total: 48
Louisiana Superdome, New Orleans, LA – Sunday, 8:25 ET
This is another dud of a primetime game that is involving the Colts that, on paper, looked like a great matchup before QB Peyton Manning was ruled out for basically the entire season with a neck injury. QB Curtis Painter has never played against an offense that is this good, and you can bet off of last week's loss to the Bucs, the Saints aren't in a mood to play around in this one. Don't be surprised if it's another big game for WR Marques Colston, who had his first truly solid game all season long last week in spite of the loss. New Orleans can't afford to lose this one knowing how tightly compacted the NFC playoff picture is from top to bottom.
Baltimore Ravens (4-1 SU, 4-1 ATS) @ Jacksonville Jaguars (1-5 SU, 2-4 ATS)
Spread: Baltimore -8.5, Total: 39.5
Ever Bank Field, Jacksonville, FL – Monday, 8:35 ET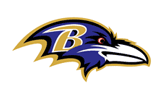 The Jaguars have had a horrendous stretch of games going against vicious defenses. Last week, the Steelers shut down QB Blaine Gabbert for the most part, and this week, Baltimore is going to look to do the same thing. The difference is that the Ravens have a heck of a lot better offense that the Steelers do. Remember that Pittsburgh had over 300 yards in the first half before the Jags got their bearings and played better ball last week. Don't be surprised if this one turns out to be quite the display for RBs Ray Rice and Maurice Jones-Drew.
The following two tabs change content below.
Adam Markowitz
is a staff writer living in the Orlando area. He has covered NFL, MLB, college football, CFL, AFL, NBA, college basketball, NASCAR, golf, tennis, and the NHL for a number of various outlets in his career, and he has been published by a number of different media outlets, including the Orlando Sentinel and the Wall Street Journal.
Latest posts by Adam Markowitz (see all)