NFL Betting: NFL Matchups for Week 6
Updated: October 13, 2011
Here at Bang the Book, we have all of the top matchups of the 2011 NFL betting campaign covered! Today, we're taking a look at the matchups for Week 6!
Buffalo Bills (4-1 SU, 3-2 ATS) @ New York Giants (3-2 SU, 3-2 ATS)
Spread: New York -3, Total: 50
MetLife Stadium, East Rutherford, NJ – Sunday, 1:00 ET
This is one of the more intriguing games of Week 6, as both the Bills and the Giants are trying to hold on to their postseason dreams and would love to take a huge step at the expense of their Empire State rivals. The Bills are getting a ton of contributions out of RB Fred Jackson, but in this game, we tend to think that QB Ryan Fitzpatrick is going to be the man of the hour. Remember that New York's secondary is still awfully shoddy, and if the combination of QB Tarvaris Jackson and QB Charlie Whitehurst can blow this secondary up with virtually no receivers of note, Fitzpatrick and WR Steve Johnson might be in store for a big time day.
Jacksonville Jaguars (1-4 SU, 1-4 ATS) @ Pittsburgh Steelers (3-2 SU, 2-3 ATS)
Spread: Pittsburgh -12, Total: 40.5
Heinz Field, Pittsburgh, PA – Sunday, 1:00 ET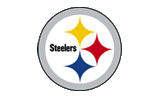 This is about as big of a mismatch as you are going to see in this league, though we know that the Steelers don't quite have the same team that they have had in years past. The defense is still going to be missing LB James Harrison, but it is a unit that is coming off of a solid game against the Titans. QB Blaine Gabbert doesn't stand that much of a chance. The running game is definitely up in the air with Pittsburgh's top three running backs all nursing injuries, but last week, QB Ben Roethlisberger threw five touchdown passes, which is two more than he threw in the first four games of the season combined.
St. Louis Rams (0-4 SU, 0-4 ATS) @ Green Bay Packers (5-0 SU, 4-1 ATS)
Spread: Green Bay -14.5, Total: 47.5
Lambeau Field, Green Bay, WI – Sunday, 1:00 ET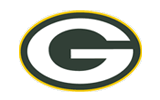 We don't think that the 1972 Dolphins are exactly going to be popping their corks on their champagne bottles this week, as this is the biggest point spread that we have seen all season long. There's also a good chance that it is going to be the biggest spread that we see for the year as well. QB Aaron Rodgers has had some amazing games, and now he is going against a St. Louis team that hasn't really had all that much success on either side of the field. That being said, off of a bye week, we tend to think that the Rams are going to give this their best shot. If the Panthers can take this team to the wire, why can't St. Louis do so as well? It's unlikely, but at least it's possible.
Philadelphia Eagles (1-4 SU, 1-4 ATS) @ Washington Redskins (3-1 SU, 3-1 ATS)
Spread: Philadelphia -1.5, Total: 47
FedEx Field, Landover, MD – Sunday, 1:00 ET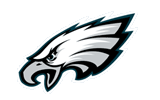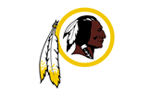 The Eagles are really on the mend right now, and they really need to find a way to come on the road and win this game. That being said, we're not all that sure that they are going to be able to get the job done to salvage this season. There is just a ton of negative energy floating around in the City of Brotherly Love, and it's not improving. Washington is 3-1 already on the year, and it can really take a big time lead in this division if it can pull off this modest "upset" in Landover.
Indianapolis Colts (0-5 SU, 2-3 ATS) @ Cincinnati Bengals (3-2 SU, 4-1 ATS)
Spread: Cincinnati -7, Total: 41
Paul Brown Stadium, Cincinnati, OH – Sunday, 1:00 ET
It's hard to believe that the Bengals are really seven point favorites in this game. It's probably even harder to think that they are 3-2 and have a real shot of being 4-2. These two teams both really aren't all that special though, and this is probably going to end up being a battle of draft positioning more than anything else. Still, if the Paul Brown Stadium faithful can't get up for this one with a 4-2 mark on the line, we don't know what it is going to take to come up with a sellout.
San Francisco 49ers (4-1 SU, 4-0-1 ATS) @ Detroit Lions (5-0 SU, 4-0-1 ATS)
Spread: Detroit -4.5 Total: 46
Ford Field, Detroit, MI – Sunday, 1:00 ET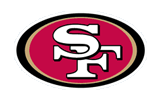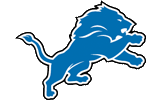 Speaking of surprising… The 49ers and Lions are probably going to be putting on the most intriguing game of the weekend for all the right reasons for a change. These two teams have recently run across the terror of being amongst the high draft picks in the NFL Draft, but now, they're both postseason caliber teams and could both be division winners. The offenses for both of these teams have been remarkable. The Lions have arguably the best receiver in the league in WR Calvin Johnson, who already has nine TDs this year, and the Niners are coming off of the biggest win they've had in quite some time, a 48-3 beat down of the Bucs.
Carolina Panthers (1-4 SU, 4-1 ATS) @ Atlanta Falcons (2-3 SU, 1-4 ATS)
Spread: Atlanta -4, Total: 51
Georgia Dome, Atlanta, GA – Sunday, 1:00 ET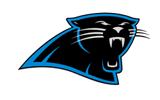 This is a dangerous, dangerous game for the Falcons. They had a lot of high hopes this year, but all of a sudden, they are 2-3 and might end up at 2-4 if they drop this one. All of a sudden, the playoffs might be in doubt. WR Julio Jones is out of the lineup in this one as well. The Panthers already have four covers on the year, and they're unlucky to not be a perfect 5-0 ATS. Though no one thinks that this team is a playoff caliber squad, Carolina really can get right back into the thick of things with an upset in this one. It's definitely not out of the question.
Houston Texans (3-2 SU, 3-2 ATS) @ Baltimore Ravens (3-1 SU, 3-1 ATS)
Spread: Baltimore -8, Total: 45
M&T Bank Stadium, Baltimore, MD – Sunday, 4:05 ET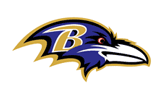 The Texans and Ravens both think that they are playoff teams this year, but the loser of this one is going to be on some iffy ground to say the least, especially if it is Houston that is the loser. Both of these teams are in tenuous spots atop their divisions, and they both have challengers coming up from the rear very quickly. QB Matt Schaub has to wonder if he is ever going to have a full offense to work with. RB Arian Foster missed the majority of the first three games of the year, and WR Andre Johnson has been out since that point. This is also the first game without LB Mario Williams in the fold, something that Houston will have to get used to since the former No. 1 pick in the NFL Draft is out for the year with a torn pectoral muscle.
Cleveland Browns (3-2 SU, 1-2-1 ATS) @ Oakland Raiders (3-2 SU, 4-1 ATS)
Spread: Oakland -6.5, Total: 44.5
O.co Coliseum, Oakland, CA – Sunday, 4:05 ET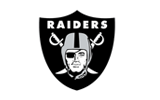 Speaking of those teams that are coming up from behind the Texans and Ravens… Both the Raiders and Browns have been dormant in terms of the playoffs for quite a few years, but both are in respectable shape through five weeks of the season. Cleveland is off of its bye week, and it will probably be fired up for this one, but this will be the first game played in Oakland since the passing of owner Al Davis. Emotions will be running high for sure, as the Raiders have to think that this is going to be a special, special season.
Dallas Cowboys (2-2 SU, 1-2-1 ATS) @ New England Patriots (4-1 SU, 4-1 ATS)
Spread: New England -7, Total: 55.5
Gillette Stadium, Foxboro, MA – Sunday, 4:15 ET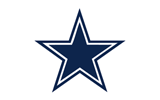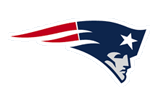 The Cowboys and the Patriots are both high flying teams, and we wouldn't be surprised to see both get into the 30s in scoring this weekend. As always, there will be a ton of scrutiny for QB Tony Romo, especially since the last time we saw him, he was busy tossing three picks in the second half and throwing away a huge lead against the Detroit Lions. New England has now had 13 straight games with at least 30 points scored, one shy of the NFL record. Even though Defensive Coordinator Rob Ryan and the gang are off of their bye, we don't see how the Cowboys are going to stopping that trend in this one on the road.
New Orleans Saints (4-1 SU, 3-2 ATS) @ Tampa Bay Buccaneers (3-2 SU, 2-3 ATS)
Spread: New Orleans -4.5, Total: 49.5
Raymond James Stadium, Tampa Bay, FL – Sunday, 4:15 ET
The Saints and the Buccaneers are going to be fighting it out with first place in the NFC South on the line. These two teams have had a great history against one another, and this should be another great, great contest. The Bucs are coming off of one of their worst beatings in franchise history, a 48-3 loss against the Niners on the road, but the good news is that they do get back S Tanard Jackson, who has been suspended for the last full year after failing multiple drug tests. If New Orleans wins this game, it could be a long, long road for anyone to run it down atop this division.
Minnesota Vikings (1-4 SU, 2-2-1 ATS) @ Chicago Bears (2-3 SU, 1-4 ATS)
Spread: Chicago -3, Total: 41.5
Soldier Field, Chicago, IL – Sunday, 8:25 ET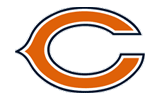 The Bears blew a first half lead against the Lions last week in a crucial divisional tilt, and now, they are likely to fall four games back of both Detroit and Green Bay if they lose this one. In fact, we'd go so far to say that the loser of this game is probably finished in terms of the postseason in the NFC, where there are definitely a handful of teams that could win 11-12 games contending for Wild Cards. QB Jay Cutler's primetime blues continued last week in Motown. If they continue on SNF this week, the boo birds will be out in the Windy City.
Miami Dolphins (0-4 SU, 0-3-1 ATS) @ New York Jets (2-3 SU, 1-4 ATS)
Spread: New York -7, Total: 42.5
MetLife Stadium, East Rutherford, NJ – Monday, 8:35 ET
The Dolphins and Jets have played some remarkable and historical games on Monday Night Football, but this one likely isn't going to be in that "classic" mold. Miami is a sham this year, and now, it has QB Matt Moore leading the troops instead of the injured QB Chad Henne. New York has been shoddy this year as well at just 2-3, and if it ends up losing this game, it is going to be a big, big problem in the Big Apple.
The following two tabs change content below.
Adam Markowitz
is a staff writer living in the Orlando area. He has covered NFL, MLB, college football, CFL, AFL, NBA, college basketball, NASCAR, golf, tennis, and the NHL for a number of various outlets in his career, and he has been published by a number of different media outlets, including the Orlando Sentinel and the Wall Street Journal.
Latest posts by Adam Markowitz (see all)