NFL Betting: NFL Matchups for Week 17
Updated: December 28, 2011
Here at Bang the Book, we have all of the top matchups of the 2011 NFL betting campaign covered! Today, we're taking a look at the matchups for Week 17!
Chicago Bears (7-8 SU, 7-8 ATS) @ Minnesota Vikings (3-12 SU, 6-7-2 ATS)
Spread: Minnesota -1, Total: 41
HHH Metrodome, Minneapolis, MN – Sunday, 1:00 ET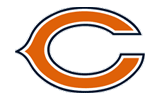 This is the final game that will be played at the Metrodome, as the Vikes are moving to TCF Financial Stadium next year. Minnesota will be looking to close out the season on a high with its second straight victory, though a loss would clearly do the team better in terms of its draft position this coming year. The Bears are out of the playoffs and are just hoping to finish .500. The team is makeshift to say the least though, as both QB Jay Cutler and RB Matt Forte were put on IR. It could be the last time that Forte travels with the Bears, as he is a free agent to be. It could also be the last game for Head Coach Lovie Smith, who could take the fall for the fall from grace that occurred this season.
Tennessee Titans (8-7 SU, 7-8 ATS) @ Houston Texans (10-5 SU, 9-4-1 ATS)
Spread: Tennessee -3, Total: 40
Reliant Stadium, Houston, TX – Sunday, 1:00 ET
The Texans have slid a lot in the last two weeks, going from a team that controlled its destiny for the top spot in the AFC playoffs to one that is going to be in the No. 3 seed for the postseason instead. Tennessee is hoping that it gets to spend two weeks here in Houston, as it would be playing right back at Reliant Stadium in the first round of the playoffs next week if it were to get into the second season. The Titans need a win and a heck of a lot of help to get in, but at least a victory on the road in the 1:00 hour will make the games in the 4:00 hour worth watching. A loss and the season is disappointingly over for the Titans at 8-8.
Buffalo Bills (6-9 SU, 6-8-1 ATS) @ New England Patriots (12-3 SU, 8-7 ATS)
Spread: New England -11.5, Total: 51
Gillette Stadium, Foxboro, MA – Sunday, 1:00 ET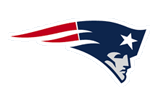 The Patriots were beaten by Buffalo when these two teams met in Orchard Park early in the season, and it was one of the worst games in QB Tom Brady's career. You can bet that he won't have a repeat of that four INT performance in this one, especially at home where he has one loss in the regular season (but ironically, two in the playoffs…) since 2006. A victory gives the Pats home field advantage throughout the playoffs. They already have a first round bye locked up, but a loss and they would need both Baltimore and Pittsburgh to lose in the 4:00 hour to gain home field advantage. Brady is 190 yards shy of QB Drew Brees for the passing title this year, and whichever man ends up with the most passing yards on the year will set the all-time record for most passing yards in a single season. TE Rob Gronkowski is also in a duel with New Orleans TE Jimmy Graham for the most yards for a tight end in a single season in NFL history. He needs 81 yards and needs to finish ahead of Graham to break the record. WR Wes Welker is also set to become the second man in the history of the league to have two seasons with at least 120 receptions in a career, joining Cris Carter.
Indianapolis Colts (2-14 SU, 6-9 ATS) @ Jacksonville Jaguars (4-11 SU, 6-8-1 ATS)
Spread: Jacksonville -3.5, Total: 37
Ever Bank Field, Jacksonville, FL – Sunday, 1:00 ET
There are going to be a heck of a lot of changes for both of these teams when this one is said and done with. It is the final game that Wayne Weaver will own the Jaguars for, and the team is likely going to have a new head coach as well assuming that interim coach Mel Tucker isn't given the reins to the squad on a full-time basis. RB Maurice Jones-Drew only needs 63 rushing yards to reach 1,500 for the season, and he is likely going to end up winning the league's rushing title. This game means a lot more to the Colts than it does to anyone else, as a loss would guarantee them the No. 1 pick in the NFL Draft and the rights to draft QB Andrew Luck first. If they win, in what would be their third straight victory and fifth straight cover since QB Dan Orlovsky took over under center, they would have to have the Rams beat the 49ers to keep the top pick.
San Francisco 49ers (12-3 SU, 12-2-1 ATS) @ St. Louis Rams (2-13 SU, 2-12-1 ATS)
Spread: San Francisco -10.5, Total: 35.5
Edward Jones Dome, St. Louis, MO – Sunday, 1:00 ET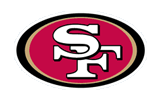 Lost in the mix with how good the 49ers have been this year is the fact that they can become the first team in NFL history to cover 13 games in a season if they can win this one by more than 10 points. Interestingly enough, if they get the job done, St. Louis will become the first team in NFL history to get beaten from an ATS standpoint 13 times in a season as well. More importantly are the ramifications of a San Fran win. If that's the case, the Niners will lock up the No. 2 seed in the playoffs and the Rams will keep their hopes alive for the No. 1 pick in the NFL Draft. St. Louis needs a loss and an Indy win to move from No. 2 to No. 1, and an upset here could drop it to No. 3. San Francisco needs a win or a New Orleans loss to lock up the No. 2 seed and that coveted first round bye in the playoffs.
Detroit Lions (10-5 SU, 7-6-2 ATS) @ Green Bay Packers (14-1 SU, 10-5 ATS)
Spread: Detroit -3.5, Total: 46.5
Lambeau Field, Green Bay, WI – Sunday, 1:00 ET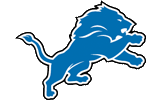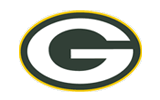 This game would have been a heck of a lot more interesting had the Packers been playing for a perfect season and if the Lions had still been fighting for their playoff lives. As it is though, Green Bay is going to wrap up the year at a not-all-that-impressive 15-1 or 14-2 and will be the No. 1 seed in the NFC. The Lions will be the No. 5 seed with a win or an Atlanta loss and will be the No. 6 seed otherwise. It is being implied that QB Aaron Rodgers, after an MVP type of season, will be sat for at least most of, if not the entirety of this game. Head Coach Jim Schwartz has kept relatively quiet, but it seems as though his team is really going to give it a go on Sunday to try to lock down that No. 5 seed and to keep some positive mojo going. WR Calvin Johnson still has a shot at winning the league's receiving title this year, while QB Matt Stafford wraps up clearly his most impressive year as a pro.
Carolina Panthers (6-9 SU, 9-6 ATS) @ New Orleans Saints (12-3 SU, 11-4 ATS)
Spread: New Orleans -9, Total: 55
Louisiana Superdome, New Orleans, LA – Sunday, 1:00 ET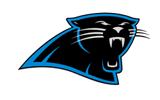 Head Coach Sean Payton has been relatively quiet about what his plans are for QB Drew Brees after he ran up the score against the Falcons last week to break the record for most passing yards in a single season. If Brees sits the whole game, he is likely to finish second in the league behind QB Tom Brady, but aside from that, there isn't a heck of a lot to likely play for in this one. New Orleans is going to be the No. 3 seed unless the 49ers suffer what would be a catastrophic defeat at the hands of the lowly Rams, who we are convinced have the worst team in football. Carolina has done a great job this year improving its team, and QB Cam Newton is clearly a keeper. He needs 107 passing yards to become the first rookie to throw for 4,000 yards in a single season.
New York Jets (8-7 SU, 6-9 ATS) @ Miami Dolphins (5-10 SU, 8-6-1 ATS)
Spread: Miami -2.5, Total: 41
Sun Life Stadium, Miami, FL – Sunday, 1:00 ET
To say that the Dolphins hate the Jets is a bit of an understatement, and we know that they would love to end their rivals' season with a victory in the final home game here at Sun Life Stadium. Miami moves to its new stadium next year. This is also the final game in the illustrious, likely Hall of Fame career of LB/DE Jason Taylor, who is also a former Jet. This one is largely about New York's playoff hopes — after all, it needs a win, a Tennessee loss, a Cincinnati loss, and a loss by at least one of Denver or Oakland to get into the playoffs. However, it might be as much about the future of QB Mark Sanchez. Sanchez has taken a lot of heat in this, his third year as the team's starting quarterback, and though he does have four playoff wins to his credit, the thought in the Big Apple is that that has been in spite of Sanchez and not because of him. If he really plays poorly in this one, Head Coach Rex Ryan might have no choice but to get rid of him and start anew next season with a new man under center. A loss or a Titans win in the 1:00 hour ends the season for New York.
Washington Redskins (5-10 SU, 7-8 ATS) @ Philadelphia Eagles (7-8 SU, 7-8 ATS)
Spread: Philadelphia -9, Total: 46.5
Lincoln Financial Field, Philadelphia, PA – Sunday, 1:00 ET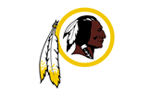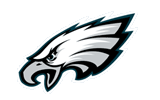 Are either of these coaches going to be back next year? Mike Shanahan has to be frustrated with the way that his team played this year, as this is going to be the fourth straight finish in last place in the NFC East for Washington. That might be enough to have Dan Snyder end the Shanahan experiment and start over next year with a new quarterback and potentially a new mentality as well. Andy Reid is going to be under all sorts of fire for not getting this so called "Dream Team" into the postseason. At least finishing up with a .500 record and four straight victories will at least give him a leg to stand on aside from the fact that he is the most tenured coach in the league. Still, no Super Bowls and a terrible 4-8 start to the season in the City of Brotherly Love won't sit well, and this might be the last time that Reid leads the men in green onto the field.
Seattle Seahawks (7-8 SU, 9-5-1 ATS) @ Arizona Cardinals (7-8 SU, 8-7 ATS)
Spread: Arizona -3, Total: 40.5
University of Phoenix Stadium, Glendale, AZ – Sunday, 4:15 ET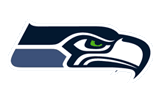 This game might not ultimately mean anything in terms of the playoffs, but don't kid yourself about how important of a duel it really is. Both of these teams are going to fight hard to finish out the year at .500. There are plenty of questions for both teams at quarterback going into next season, and you can bet that Head Coach Ken Whisenhunt would feel a lot better going into "Black Monday" if his team had a .500 record and not a 7-9 mark in a year in which many felt that he had to make the postseason to keep his job. It was only a month ago that both teams were considered dead in the water and just playing out the string, but both played well down the stretch and were only finally eliminated from the postseason a week ago.
San Diego Chargers (7-8 SU, 5-10 ATS) @ Oakland Raiders (8-7 SU, 9-5-1 ATS)
Spread: Oakland -3, Total: 49
O.co Coliseum, Oakland, CA – Sunday, 4:15 ET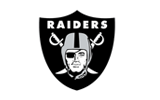 A frustrating season comes to a close for the Chargers, and it will be the last time that Head Coach Norv Turner is with them. After years of disappointment and underachieving, the franchise has decided to go a different direction and will replace him once this game is over with. Meanwhile, the Raiders are still alive in the playoff picture, and they need a victory in this one to be able to get the job done. If they win, they'll sit pretty, as a loss by the Broncos would give them the AFC West title, or a loss by the Bengals would give them the last Wild Card slot. Even if this one ends in a loss that would knock it out of the playoffs, Oakland should be happy with the way that Head Coach Hue Jackson has gotten this team to grow this year.
Kansas City Chiefs (6-9 SU, 8-7 ATS) @ Denver Broncos (8-7 SU, 7-8 ATS)
Spread: Denver -3, Total: 37
Sports Authority Stadium, Denver, CO – Sunday, 4:05 ET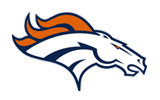 It was only two years ago that a Kansas City team that had absolutely nothing to play for knocked a Broncos team that needed a win to capture the AFC West title out of the playoffs right here in Denver in Week 17. Now, the exact same thing can happen on New Year's Day. The Broncos have looked absolutely atrocious over the course of the last two weeks, getting totally blasted by both the Bills and Patriots, allowing 40+ points in both games. Now, they need a win or an Oakland loss to win the division and take the No. 4 seed in the AFC, and no other combination of results would do. The Chiefs have a very interesting situation. Romeo Crennel probably keeps the job as the head coach of this team next year with a win, a decision that would be very popular amongst the players. On top of that, it is a situation in which QB Kyle Orton really wants to thrive. The Broncos cut him just two months ago when it became clear that they were turning over their franchise to QB Tim Tebow. To knock Tebow and the Broncos out of the playoffs, even if it meant putting the hated Raiders in the postseason, would be the sweetest form of retribution of them all for Orton.
Tampa Bay Buccaneers (4-11 SU, 4-11 ATS) @ Atlanta Falcons (9-6 SU, 6-8-1 ATS)
Spread: Atlanta -12, Total: 47
Georgia Dome, Atlanta, GA – Sunday, 4:15 ET
The Bucs are seemingly almost certainly playing their final game under Head Coach Raheem Morris, especially if they take yet another tremendously brutal beating, and doubly especially if the Falcons just fold up and use backups in this one. Atlanta will know that there is nothing to play for if the Lions win in the 1:00 hour, as it will have the No. 6 seed solidified in the NFC. Only a Detroit loss parlayed with a win would allow the Falcons to move up to No. 5, but we aren't even all that sure that it makes that much of a difference to make it worth risking injuries to guys like RB Michael Turner and QB Matt Ryan.
Baltimore Ravens (11-4 SU, 7-7-1 ATS) @ Cincinnati Bengals (9-6 SU, 8-5-2 ATS)
Spread: Baltimore -2.5, Total: 38
Paul Brown Stadium, Cincinnati, OH – Sunday, 4:15 ET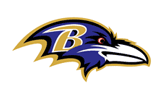 Probably the most important game of the day. The Ravens will clinch the AFC North and at least a first round bye in the playoffs with a win or a Pittsburgh loss, and they will know by the time this one kicks off whether they will be playing for home field advantage in the postseason or just the No. 2 seed. A New England loss means a Baltimore win gives it the top seed, which is a huge difference from the No. 5 seed that it will get if it loses and the Steelers beat the Browns in a game running concurrently. The Bengals will know for sure whether they have to win this game to get into the postseason when this one kicks off. If the Jets win at 1:00, regardless of what else happens, Cincinnati needs a win to get that No. 6 seed and will be eliminated with a loss. If the Jets lose though, the Bengals get in with a loss by either the Raiders or Broncos regardless. Of course, just going out and winning would end all of the rest of the Wild Card hopefuls' dreams, as Cincinnati would lock up the last postseason spot and be headed to Houston next week to battle the Texans.
Pittsburgh Steelers (11-4 SU, 7-8 ATS) @ Cleveland Browns (4-11 SU, 6-7-2 ATS)
Spread: OTB, Total: OTB
Cleveland Browns Stadium, Cleveland, OH – Sunday, 4:15 ET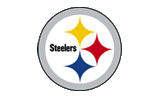 The Browns and Steelers hate each other with a passion, and regardless of what this game truly ends up meaning, it will feel like a playoff game to both squads. The Steelers are still waiting on the status of QB Ben Roethlisberger for this one, just as the Browns are waiting for the status of QB Colt McCoy. What we know is that Pittsburgh needs a win and a Baltimore loss to win the AFC North, and if those both happen, it will have a first round bye in the playoffs. If the Patriots lose as well, the Steelers will move all the way up to the top seed in the AFC and the road to the Super Bowl will suddenly go through the Steel City. Anything less, and it's on the road to either Denver or Oakland for a first round playoff game next week.
Dallas Cowboys (8-7 SU, 5-9-1 ATS) @ New York Giants (8-7 SU, 7-7-1 ATS)
Spread: New York -3, Total: 46
MetLife Stadium, East Rutherford, NJ – Sunday, 8:35 ET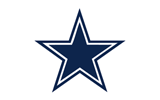 Just three weeks ago, the Cowboys could have ended this whole spat about which team was winning the NFC East had they just finished off the G-Men when they held a 12 point lead with less than three minutes to play. They didn't get the job done, have lost several close games in and around that point, and now, they have the ultimate punishment of having to come on the road and beat New York just to get into the playoffs. Remember that Dallas blew a 14 point fourth quarter lead to the Jets, a 27-3 lead against the Lions, a three point lead against the Patriots with the ball and less than two minutes to play, that 12 point lead we already mentioned against the Giants, and it also coughed up chance to beat the Cardinals with a last second field goal before overtime. All o those games were lost. Any two of them going the other way would have made this game elementary. The bottom line: The winner is in and will host either Detroit or Atlanta next week. The loser is out and will probably end up with a fired head coach on Monday, as an 8-8 season isn't acceptable to either of these franchises.
The following two tabs change content below.
Adam Markowitz
is a staff writer living in the Orlando area. He has covered NFL, MLB, college football, CFL, AFL, NBA, college basketball, NASCAR, golf, tennis, and the NHL for a number of various outlets in his career, and he has been published by a number of different media outlets, including the Orlando Sentinel and the Wall Street Journal.
Latest posts by Adam Markowitz (see all)