NFL Betting: NFL Matchups for Week 16
Updated: December 22, 2011
Here at Bang the Book, we have all of the top matchups of the 2011 NFL betting campaign covered! Today, we're taking a look at the matchups for Week 16!
Houston Texans (10-4 SU, 9-4-1 ATS) @ Indianapolis Colts (1-13 SU, 5-9 ATS)
Spread: Houston -6.5, Total: 40
Lucas Oil Field, Indianapolis, IN – Thursday, 8:20 ET
The Colts no longer have that donut in the win column, and it is good to see that we won't have another 0-16 team. The Texans are hoping that the three straight covers for Indy doesn't mean that it is going to become a frisky outfit and knock them off on national television this week. After all, in spite of last week's loss, Houston is still just two wins away from earning a first round bye in the playoffs, and if that happens and the Patriots drop one of their final two games, the Texans could be the toast of the town atop the AFC, and the road to the Super Bowl could come straight through Reliant Stadium. This is an interesting test though between two de facto third string quarterbacks, as neither QB Dan Orlovsky (a former Texan) nor rookie QB TJ Yates thought that they were going to be taking snaps in any meaningful situations this season.
Oakland Raiders (7-7 SU, 8-5-1 ATS) @ Kansas City Chiefs (6-8 SU, 8-6 ATS)
Spread: Kansas City -2.5, Total: 42
Arrowhead Stadium, Kansas City, MO – Saturday, 1:00 ET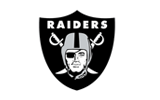 The Raiders are falling fast and the Chiefs have suddenly come back from the dead, but in all likelihood, one, if not both of these teams will have their season come to a close by the time Week 16 is said and done with. Both of these teams need two wins and two Denver losses to win the AFC West (though the Chiefs also need San Diego to lose somewhere along the way). The Raiders still could conceivably end up with one of the two Wild Card slots in the AFC when it is said and done as well, but in all likelihood, they are going to have to win both of their last two games to get the job done as well. These two rivals hate each other with a passion, and you can bet that the added pressure on the playoff push is only going to make this game all the more intense.
Jacksonville Jaguars (4-10 SU, 5-8-1 ATS) @ Tennessee Titans (7-7 SU, 7-7 ATS)
Spread: Tennessee -7, Total: 40
LP Field, Nashville, TN – Saturday, 1:00 ET
The Titans needed a short week this week like they needed a hole in the head. They are clearly going to have to win their final two games to even have a shot of making the playoffs, and they just don't look like a squad that has wins left in them at this point, especially after losing to the previously winless Colts last week. QB Matt Hasselbeck still has control of this team, but it is clear that a loss in this one, and his time as a relevant NFL quarterback will expire. The Jags got back to their old ways in a short week last week against the Falcons, falling behind 41-0 before tacking on two meaningless scores, but at least now, they are done with that wicked stretch of playing three games in 11 days and have had some extra time to prep for this one.
Tampa Bay Buccaneers (4-10 SU, 4-10 ATS) @ Carolina Panthers (5-9 SU, 8-6 ATS)
Spread: Carolina -7.5, Total: 47.5
Bank of America Stadium, Charlotte, NC – Saturday, 1:00 ET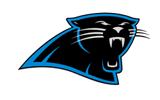 Carolina was able to go on the road last week and log a rare victory over the Texans in what probably amounted to be its best victory of the year against a team that is a legitimate Super Bowl contender. For the first time in quite some time though, the Panthers are really expected to blow a team out of the water. The Bucs haven't been victorious since going to London over two months ago, and we are starting to wonder whether the next loss will be the last one that Head Coach Raheem Morris is able to survive before he is given the boot in the Sunshine State.
New York Giants (7-7 SU, 6-7-1 ATS) @ New York Jets (8-6 SU, 6-8 ATS)
Spread: Jets -3, Total: 45.5
MetLife Stadium, East Rutherford, NJ – Saturday, 1:00 ET
Any time the teams in the Big Apple duke it out, there are a ton of bragging rights, if nothing else to talk about. However, this holiday season, there definitely isn't cheer in the Big Apple, as it is conceivable that both the Jets and the Giants could miss the postseason. The G-Men know that they will win the NFC East with two wins to end the year. That being said, if they lose this one, destiny is out of their hands, and they very well could be knocked out of the playoffs if they are beaten. A loss and a Dallas win, and Head Coach Tom Coughlin is probably on the unemployment line before the new year. Meanwhile, the Jets still know that two wins would be good enough to get into the playoffs as the No. 6 seed in the AFC, but any slips whatsoever open the door for a slew of teams that are 7-7 to barge in and claim their playoff spot. The winner of this one is going to be in great shape, but the loser is going to have a tough time, if they have any chance at all, of getting into the postseason.
St. Louis Rams (2-12 SU, 2-11-1 ATS) @ Pittsburgh Steelers (10-4 SU, 6-8 ATS)
Spread: Pittsburgh -16, Total: 37.5
Heinz Field, Pittsburgh, PA – Saturday, 1:00 ET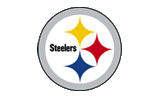 The Steelers blew a golden opportunity last week to seize control of the entire AFC when they were beaten by the 49ers on the road, and now, they have some major problems. They're on a very short week, and QB Ben Roethlisberger still clearly isn't healthy. LB James Harrison comes back from his one game suspension, but the damage may already be done. Pittsburgh badly needs the Ravens to get knocked off at some point to at least get back in control of the AFC North, and there is nothing that it can do if they don't get beaten. The Rams are a mess right now, and they are likely to be throwing QB Kellen Clemens to the wolves once again this week with both QBs Sam Bradford and AJ Feeley still hurting. The good news, though? Two more losses, and St. Louis knows that it will be picking in the Top 3 in the NFL Draft. The bad news is that Head Coach Steve Spagnuolo probably won't be around to see it if that's the case.
Denver Broncos (8-6 SU, 7-7 ATS) @ Buffalo Bills (5-9 SU, 5-8-1 ATS)
Spread: Denver -3, Total: 42
Ralph Wilson Stadium, Orchard Park, NY – Saturday, 1:00 ET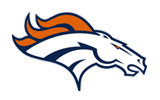 The Broncos can make things a lot less interesting next week if they can win this week. A win parlayed with an Oakland loss would win the AFC West, though a victory by itself at least eliminates the suddenly surging Chiefs and Chargers from the division race. Regardless of what happens this week though, Denver will win the division with a win over the Chiefs, so the pressure, from that standpoint, is at least off. Head Coach Chan Gailey really needs another win at some point this year to make sure that he doesn't get dismissed when this campaign is over with, and though we don't think that he will get canned, he'll probably have the hottest seat that a coach is sitting on going into next year if the rest of this season continues to go down the drain without Buffalo looking to put up a fight.
Minnesota Vikings (2-12 SU, 5-7-2 ATS) @ Washington Redskins (5-9 SU, 7-7 ATS)
Spread: Washington -6.5, Total: 44
FedEx Field, Landover, MD – Saturday, 1:00 ET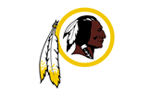 We feel badly for anyone that has to get this game on TV on Christmas Eve, as this game is about as big of a stinker as there is out there. The Vikes and the Redskins are going nowhere quickly, and last week, Washington won its Super Bowl when it went on the road and knocked the Giants into a bad place with their playoff hopes. Minnesota just hasn't gotten the spark from rookie QB Christian Ponder that it thought was coming, and now, it is wondering, especially if the Colts win one more game this year, if it should take a stab at QB Andrew Luck with the top pick in the NFL Draft and get rid of Ponder. The Redskins would love to have Luck and not QB Rex Grossman, but when you look at Grossman's stats this year, if you take out that one dreadful game that he had that got him benched in the first place, he's got numbers to be proud of.
Arizona Cardinals (7-7 SU, 8-6 ATS) @ Cincinnati Bengals (8-6 SU, 7-5-2 ATS)
Spread: Cincinnati -4, Total: 40
Paul Brown Stadium, Cincinnati, OH – Saturday, 1:00 ET
The Cardinals and the Bengals are both trying to cling to their playoff hopes right now, but both may have their dreams of the Super Bowl shattered before this game is even over with. A Cincinnati win knocks a heck of a lot of teams out of contention, but it still doesn't put the Bengals in the driver's seat unless the Jets lose to the Giants. The Cards needs two wins and a heck of a lot of help, but at least the one thing that they almost certainly did do with this late season push was guarantee that Head Coach Ken Whisenhunt was going to be around for at least one more season, though he probably has to get the Birds in the playoffs next year to be considered a long term answer. This is a big, big game between two very unassuming teams.
Cleveland Browns (4-10 SU, 5-7-2 ATS) @ Baltimore Ravens (10-4 SU, 7-6-1 ATS)
Spread: Baltimore -13.5, Total: 38.5
M&T Bank Stadium, Baltimore, MD – Saturday, 1:00 ET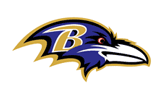 The Ravens are undefeated at home this year, and they are hoping that this isn't nearly the last time that they will be playing in front of their hometown crowd. A win parlayed with a Pittsburgh loss, though unlikely, would ultimately give Baltimore at least one guaranteed home game with the AFC North title. However, you can bet that the Ravens are going to be scoreboard watching as well. They need a loss by the Patriots or Texans somewhere along the way, and if that happens, they'll be playing for a first round bye in the playoffs as well. If both lose, the road to the Super Bowl could come through Baltimore. The Browns are playing out the string, and they have two ridiculously tough games to end the year… Here and against Pittsburgh in Week 17.
Miami Dolphins (5-9 SU, 7-6-1 ATS) @ New England Patriots (11-3 SU, 8-6 ATS)
Spread: New England -9.5, Total: 48
Gillette Stadium, Foxboro, MA – Saturday, 1:00 ET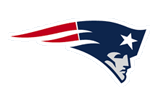 We are very, very afraid right now for the Patriots, as they are playing in a significantly tougher game this week than it appears. The Dolphins, who were the laughing stock of the league in the first two months of the year, have played like a playoff team over the course of the last seven weeks or so, and they have the ability to come on the road and win this game. QB Tom Brady and the gang know that they need two wins or some help at the end of the year to wrap up the No. 1 seed in the conference, but even just one loss could not only take away home field advantage, but a first round bye in the playoffs as well. With no playoff game to look forward to, this is the equivalent of the Super Bowl for the Fins, and they could show that spunk in a big time spot for New England.
San Diego Chargers (7-7 SU, 5-9 ATS) @ Detroit Lions (9-5 SU, 6-6-2 ATS)
Spread: Detroit -2.5, Total: 52.5
Ford Field, Detroit, MI – Saturday, 4:05 ET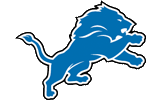 The Chargers are hot, and the Lions are getting lucky, but for one team, Lady Luck will not be on their side on Saturday. San Diego needs to get a Christmas gift in the form of a loss by either Denver or by both the Jets and Bengals to even make this game meaningful in any way, shape, or form. The Lions, thanks to their late rally on the road last week against the Raiders, know that one more win puts them in the playoffs for the first time since approximately the Nixon administration (okay, it's only been since 1999… but in feels like the Nixon administration). However, with a Week 17 trip to Lambeau Field coming, Detroit doesn't want to take any chances. It needs a win and needs it in a bad way in the home finale to give Motown a playoff game.
San Francisco 49ers (11-3 SU, 11-2-1 ATS) @ Seattle Seahawks (7-7 SU, 9-4-1 ATS)
Spread: San Francisco -2.5, Total: 38
CenturyLink Field, Seattle, WA – Saturday, 4:15 ET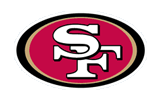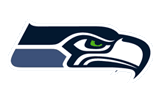 In the famous words of Chris Berman… "COME ON SEATTLE!" The Seahawks know that they have a very thin chance of getting into the playoffs now, as it will take two wins, two losses by at least either the Falcons or the Lions, and probably some more help along the way to get into the postseason. The team has really taken advantage of a relatively weak schedule, but this is the potential problem game against a very good San Fran team. The Niners still have some hopes of the top overall seed in the NFC playoffs, but two wins and two Packers losses are very unlikely. That being said, two wins does guarantee a bye in the first round of the postseason, and that would be a tremendous accomplishment in the first year on the sidelines in the NFL for Head Coach Jim Harbaugh.
Philadelphia Eagles (6-8 SU, 6-8 ATS) @ Dallas Cowboys (8-6 SU, 5-8-1 ATS)
Spread: Dallas -2, Total: 50.5
Dallas Cowboys Stadium, Arlington, TX – Saturday, 4:15 ET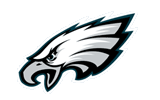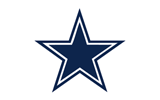 This duel between the Eagles and the Cowboys is always important because of the fact that it is a big time divisional rivalry. That being said, depending on the outcome of the Giants game with the Jets earlier in the day, this game could either mean very little, or it could mean absolutely everything. A New York win means that the Eagles have been eliminated from the playoffs. It also means, if both Atlanta and Detroit win this week, that the Cowboys will need to win next week in the Meadowlands to get into the playoffs regardless of what happens in this one. However, if the Giants lose, that's when this one gets interesting. All of a sudden, the Cowboys will have the division title wrapped up with a victory at home regardless of what happens in Week 17, while the Eagles, though they can only finish 8-8, would be two wins and a New York win over Dallas in Week 17 away from winning the NFC East and very improbably getting into the postseason.
Chicago Bears (7-7 SU, 7-7 ATS) @ Green Bay Packers (13-1 SU, 9-5 ATS)
Spread: Green Bay -13, Total: 44
Lambeau Field, Green Bay, WI – Sunday, 8:25 ET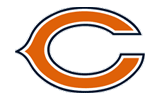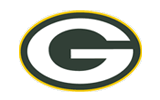 A car company in Chicago is giving away a million bucks worth of new cars if the Bears can shut out the Packers… Of course, the car company doesn't state whether the Bears have to win the game or not… The way that this offense has played of late, holding Green Bay to zero might just be enough to win a game, but then again, it might only be good enough for a tie. The Bears need two wins and a lot of help to get into the playoffs, and they'll be eliminated with a defeat on Christmas Day. Think there would be a lump of coal in some stockings of the front office members and coaching staff in the Windy City come Monday morning? Green Bay meanwhile, is coming off of its first, and what it hopes to be its only loss of the season, and it will lock up home field advantage in the NFC playoffs with a win. The top seed could also already be clinched if the 49ers get beaten on Saturday by the Seahawks.
Atlanta Falcons (9-5 SU, 6-7-1 ATS) @ New Orleans Saints (11-3 SU, 10-4 ATS)
Spread: New Orleans -6.5, Total: 53
Louisiana Superdome, New Orleans, LA – Monday, 8:35 ET
Can you imagine how big this game would have really been had the Falcons converted that 4th and short in the Georgia Dome earlier this year? Atlanta probably would have completed the big time comeback in that game and won it, have a playoff spot wrapped up, and would be playing likely for the NFC South title. Now, the Falcons need two wins and two New Orleans losses to win the division, and they are still in a position where they need either a win or a whole big string of losses to make sure that they are safe to at least make the postseason. The Saints are in already, and they would love to lock down the AFC South title to ensure a home game in the playoffs. If the Niners lose on Saturday, a win on Monday and one on next Sunday would give New Orleans a first round bye and the best chance of taking down the mighty Packers in the playoffs.
The following two tabs change content below.
Adam Markowitz
is a staff writer living in the Orlando area. He has covered NFL, MLB, college football, CFL, AFL, NBA, college basketball, NASCAR, golf, tennis, and the NHL for a number of various outlets in his career, and he has been published by a number of different media outlets, including the Orlando Sentinel and the Wall Street Journal.
Latest posts by Adam Markowitz (see all)