NFL Betting: NFL Matchups for Week 13
Updated: December 1, 2011
Here at Bang the Book, we have all of the top matchups of the 2011 NFL betting campaign covered! Today, we're taking a look at the matchups for Week 13!
Philadelphia Eagles (4-7 SU, 4-7 ATS) @ Seattle Seahawks (4-7 SU, 6-4-1 ATS)
Spread: Philadelphia -3, Total: 43.5
CenturyLink Field, Seattle, WA – Thursday, 8:20 ET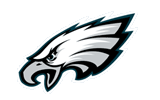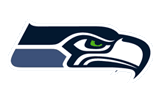 The loser of this game is certainly finished thinking about the playoffs this year, as it is clear that it is going to take at least nine wins to get into the playoffs in the NFC regardless of what division you're in. Even that isn't likely to be enough for everyone, which could essentially make this game totally useless. However, it isn't useless for Head Coach Andy Reid, who is badly trying to prove that he can hold this team together. A loss on Thursday, and before the end of the weekend, Reid may no longer be the most tenured coach in the NFL.
Indianapolis Colts (0-11 SU, 2-9 ATS) @ New England Patriots (8-3 SU, 7-4 ATS)
Spread: New England -20, Total: 48
Gillette Stadium, Foxboro, MA – Sunday, 1:00 ET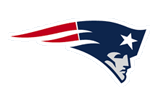 This is the first time this season in which we have seen the big 2-0 come out as a point spread, and as hilarious as it seems, it is totally justified. The Patriots are playing good ball right now, and the offense seems to be over its midseason swoon. Meanwhile, the Colts still can't get out of their own way, and they are having a hard time keeping anyone under 27 points. It probably isn't happening in this one, and though QB Dan Orlovsky could ultimately prove to be a bit of a spark for his team in his first start, he isn't going to be worth 20 points of a spark for sure.
Denver Broncos (6-5 SU, 6-5 ATS) @ Minnesota Vikings (2-9 SU, 4-5-2 ATS)
Spread: Minnesota -2, Total: 37.5
HHH Metrodome, Minneapolis, MN – Sunday, 1:00 ET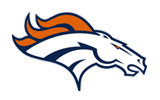 The Broncos just continue to find ways to win games with QB Tim Tebow calling the shots. Tebow now has a 5-1 record this year as a starting quarterback, and this option attack is at least temporarily working for his team. It's amazing to think that Denver is just a game back of the lead in the AFC West and a game back in the Wild Card race, and all of a sudden, with both Cincinnati and Oakland underdogs this week, the door could open for the Broncos to barge into the playoffs. It's going to feel like old times for QB Christian Ponder, who was never able to beat the Florida Gators in his time with the Seminoles, and he would love nothing more than to be able to beat the man that terrorized him in college.
Carolina Panthers (3-8 SU, 6-5 ATS) @ Tampa Bay Buccaneers (4-7 SU, 4-7 ATS)
Spread: Tampa Bay -3.5, Total: 47.5
Raymond James Stadium, Tampa Bay, FL – Sunday, 1:00 ET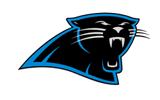 The Bucs have to think that they still have an outside shot of making a charge to a Wild Card, as 9-7 might get the job done. The problem is that they need the Bears, Falcons, and Lions to continue to lose. Tampa Bay has had a brutal schedule this season, but now that we are about to enter the last quarter, there are finally two games against the Panthers on hand that should be won. Carolina is trying to get out of the gutter in the NFC South for the first time in over a year, and an upset at the New Sombrero would accomplish just that.
Cincinnati Bengals (7-4 SU, 7-3-1 ATS) @ Pittsburgh Steelers (8-3 SU, 5-6 ATS)
Spread: Pittsburgh -7, Total: 42
Heinz Field, Pittsburgh, PA – Sunday, 1:00 ET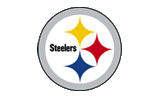 The rest of the AFC is just waiting for the Bengals to fall apart, and the time might be here for just that. They would drop to 7-5 and likely into a tie (and likely a huge tie) for their last playoff spot in the conference. If there is any hope to win the division, this game is a must win, as it would drop Cincinnati two out with just four to play. Meanwhile, Pittsburgh is trying to keep pace with the Ravens, and it knows that it can probably come within one or two wins of a playoff spot with a victory in this one.
New York Jets (6-5 SU, 4-7 ATS) @ Washington Redskins (4-7 SU, 5-6 ATS)
Spread: New York -3, Total: 38
FedEx Field, Landover, MD – Sunday, 1:00 ET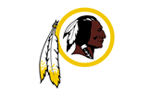 The oddsmakers are insinuating that it could be a long weekend for the Jets in this one. New York knows that it needs to keep winning to be able to stick around in the AFC playoff race. It barely survived a challenge from the Bills at home a week ago, and now it has to go on the road, where it is just 1-4 on the season. The Skins are trying to hang on to their dim playoff hopes, and a loss would surely knock them out of all contention whatsoever.
Kansas City Chiefs (4-7 SU, 6-5 ATS) @ Chicago Bears (7-4 SU, 6-5 ATS)
Spread: Chicago -7, Total: 37
Soldier Field, Chicago, IL – Sunday, 1:00 ET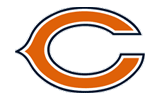 Palko! Hanie! It's the NFL on CBS! The truth of the matter is that the Chiefs should probably turn the ball over to QB Kyle Orton in this one, if nothing else since he is more familiar with the grounds at Soldier Field than any other quarterback in this game, including Bears' starter QB Caleb Hanie. This is going to be a very telling game for Hanie and Chicago. If it loses this one at home against a KC team that is one of the worst in the AFC, its season is probably over with. A victory will at least guarantee for one more week that the Bears are hanging on tight to that playoff spot of theirs. The Chiefs still have dim hopes that the rest of the AFC West collapses, but it isn't looking good for the defending AFC West champs.
Tennessee Titans (6-5 SU, 6-5 ATS) @ Buffalo Bills (5-6 SU, 5-5-1 ATS)
Spread: Buffalo -2, Total: 43
Ralph Wilson Stadium, Buffalo, NY – Sunday, 1:00 ET
This game is probably the definition of an elimination game for both teams, though neither will totally be out of the picture with a loss. Tennessee knows that it has a glorious opportunity to try to run down the Texans atop the AFC South now that they are on their third quarterback of the season, which is why a loss might not be the end of the world. However, a loss for Tennessee parlayed with wins by Cincinnati and Houston, and it could be all over with. The Bills aren't winning the AFC East, and they are two back with five to play of the Bengals. Most of the teams right around Buffalo are underdogs this week, so this is a real chance to get right back in the hunt.
Atlanta Falcons (7-4 SU, 4-6-1 ATS) @ Houston Texans (8-3 SU, 7-3-1 ATS)
Spread: Atlanta -3, Total: 39.5
Reliant Stadium, Houston, TX – Sunday, 1:00 ET
Whatever the quarterbacks are drinking in Houston, you're probably going to want to stay away from it. In back to back weeks, QBs Matt Schaub and Matt Leinart went down with season ending injuries, and now, after not even suiting up in the first 10 games of the season, it'll be up to rookie fifth round draft pick, QB TJ Yates to guide Houston to its first ever playoff bid. The Texans are still in control of their own destiny in the AFC South, and they have some breathing room as well. We also have to remember that this is a team that is riding a five game winning streak on the back of its defense. Atlanta has tied for the two Wild Card slots in the NFC, and a win will certainly put it in the driver's seat for the rest of the season, and it could even close the gap in the NFC South against the Saints.
Oakland Raiders (7-4 SU, 8-3 ATS) @ Miami Dolphins (3-8 SU, 5-5-1 ATS)
Spread: Miami -3, Total: 43
Sun Life Stadium, Miami, FL – Sunday, 1:00 ET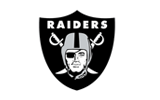 The Dolphins have played great ball of late, and they may even play well enough down the stretch to consider retaining Head Coach Tony Sparano for next year. Games like this should be won though, as the Raiders just aren't all that great of a team even though they are topping the AFC West. Still, Oakland has played well this year and is deserving of its playoff position at the moment. The silver and black could pull two up in the AFC West with four to play with a win and a Denver loss, but it could be outside of the playoff picture with four to play as well with a loss and a Denver win.
Baltimore Ravens (8-3 SU, 6-4-1 ATS) @ Cleveland Browns (4-7 SU, 3-6-2 ATS)
Spread: Baltimore -6.5, Total: 38
Cleveland Browns Stadium, Cleveland, OH – Sunday, 4:05 ET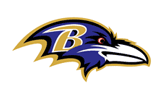 The Ravens have to be careful in games like this one, as they have already lost comparable battles against the Titans, Seahawks, and Jaguars this year. Cleveland had its chance to get back in the playoff race last week, but it blew it, so it knows that it is reduced to the role of spoiler for the rest of the division. The Ravens will continue to top the conference with a win, but a loss, and the door opens for the Steelers to send them on the road for the playoffs for the umpteenth straight season.
St. Louis Rams (2-9 SU, 2-9 ATS) @ San Francisco 49ers (9-2 SU, 9-1-1 ATS)
Spread: San Francisco -13, Total: 37.5
Candlestick Park, San Francisco, CA – Sunday, 4:15 ET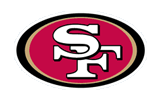 One way or the other, the Niners are probably celebrating a division title on Sunday. The division will already be locked up if the Seahawks lose on Thursday, and if not, a win here on Sunday against the hapless Rams would put the "Y" next to their name in the NFL standings. St. Louis has just looked hapless all season long, and we really don't know what went wrong for the team. Injuries have mounted all season long, and it has really cost the Rams, but QB Sam Bradford has taken some major steps backwards.
Green Bay Packers (11-0 SU, 8-3 ATS) @ New York Giants (6-5 SU, 4-6-1 ATS)
Spread: Green Bay -7, Total: 52.5
MetLife Stadium, East Rutherford, NJ – Sunday, 4:15 ET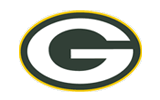 If you believe in karma and history repeating itself, this could be a game in which the Giants challenge. They don't look like they have any business doing so on paper, but they didn't have any business doing so four years ago against the Patriots either in Week 17 or in the Super Bowl. It's true that a loss for New York could be damning, as 6-6 through 12 games doesn't look nearly as good as 6-2 through eight games did. The Packers will win the NFC North this week with a win and losses by the Bears and Lions, not that there is any doubt that they will do so when push comes to shove. The real key is when they lock up that No. 1 seed in the NFC, something that could be just two weeks away.
Dallas Cowboys (7-4 SU, 4-6-1 ATS) @ Arizona Cardinals (4-7 SU, 6-5 ATS)
Spread: Dallas -5, Total: 45.5
University of Phoenix Stadium, Phoenix, AZ – Sunday, 4:15 ET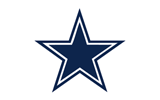 The Cowboys are going to be scoreboard watching in this one, as they hope that the Packers can keep their perfect season alive. If they do, this one will be for a two game lead in the NFC East, something that is pivotal with two games still to play against the G-Men in the last quarter of the season. Dallas knows that this is one that it really should have. QB controversy is the story in the desert. QB John Skelton has led the team to wins in three out of four. Now, winning this one could at least make it plausible to get into the playoffs as a Wild Card, though we know that chances are grim at best.
Detroit Lions (7-4 SU, 6-4-1 ATS) @ New Orleans Saints (8-3 SU, 7-4 ATS)
Spread: New Orleans -9, Total: 53.5
Louisiana Superdome, New Orleans, LA – Sunday, 8:25 ET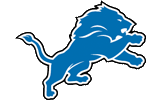 The Lions have dropped four out of five and are in bad shape right now in terms of getting into the playoffs. They badly have to prove that they can win a game like this one, or they are going to be left out in the cold in this Wild Card chase. To make matters worse, DT Ndamukong Suh, arguably one of the most game-changing defensive players in the league, is going to be serving a suspension in this one, which will help open up the offense for QB Drew Brees and the gang. It's hard to see how New Orleans is going to get beaten in this game, which could open up two games in the NFC South. The Lions would be out of the playoffs for the time being with a loss in all likelihood.
San Diego Chargers (4-7 SU, 2-9 ATS) @ Jacksonville Jaguars (3-8 SU, 4-6-1 ATS)
Spread: San Diego -3, Total: 39
Ever Bank Field, Jacksonville, FL – Monday, 8:35 ET
This is more or less a dud of a game to wrap up an otherwise solid week of football. The Jags have already dismissed Jack Del Rio after his team's 3-8 start to the campaign, and we can't help but wonder if an eighth loss would send Norv Turner packing from the Chargers on Tuesday as well. The Bolts have dropped six in a row, yet they probably feel like they're still in the AFC West chase. Remember that they won the division from 4-8 a few years back, and now, they "only" have three games to close with five to play.
The following two tabs change content below.
Adam Markowitz
is a staff writer living in the Orlando area. He has covered NFL, MLB, college football, CFL, AFL, NBA, college basketball, NASCAR, golf, tennis, and the NHL for a number of various outlets in his career, and he has been published by a number of different media outlets, including the Orlando Sentinel and the Wall Street Journal.
Latest posts by Adam Markowitz (see all)