NFL Betting: NFL Matchups for Week 12
Updated: November 23, 2011
Here at Bang the Book, we have all of the top matchups of the 2011 NFL betting campaign covered! Today, we're taking a look at the matchups for Week 12!
Green Bay Packers (10-0 SU, 7-3 ATS) @ Detroit Lions (7-3 SU, 6-3-1 ATS)
Spread: Green Bay -6.5, Total: 55.5
Ford Field, Detroit, MI – Thursday, 12:30 ET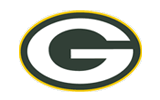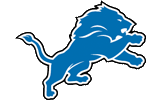 The Packers could win the NFC North with wins in each of their next two games if they get some help, but they are far more interested in their perfect season than anything else. This is probably the toughest game left on the slate, as the Lions are going to provide a heck of a challenge. Remember that this is a brutal end to the season for Detroit, including not just one, but two games with Green Bay. Winning one of the two would go a long way towards getting it in the playoffs for the first time in recent memory. A loss on Thursday likely leaves the Lions on the wrong side of the playoff picture by the time Sunday is said and done with.
Miami Dolphins (3-7 SU, 4-5-1 ATS) @ Dallas Cowboys (6-4 SU, 4-5-1 ATS)
Spread: Dallas -7, Total: 44
Dallas Cowboys Stadium, Arlington, TX – Thursday, 4:15 ET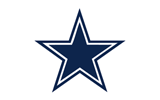 One of these three game winning streaks will be stretched to four games, while the other will go by the boards on Thanksgiving. Neither team has really beaten a significant opponent in this run though, so both have to be wary over the results of this game. Dallas can pull into first place all by its lonesome on Thursday with a win, and that would come just two and a half weeks after the team was two games back in the division and seemingly left for dead. The Dolphins are going to need to win out to stay in the playoff race, but they are still at least two more consecutive wins away from being considered as even the remotest of contenders.
San Francisco 49ers (9-1 SU, 9-0-1 ATS) @ Baltimore Ravens (7-3 SU, 5-4-1 ATS)
Spread: Baltimore -3.5, Total: 38.5
M&T Bank Stadium, Baltimore, MD – Thursday, 8:20 ET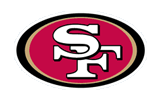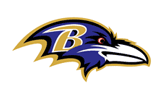 At least Thanksgiving in the Harbaugh family can be shared at the same table this year… Jim and John are going to look to get the upper hand on the other in what should be one of the best games that we see all year long. The Ravens are an undefeated team at home, but San Fran is undefeated on the road. Remember, just because this team is playing in the NFC West doesn't mean that its schedule has been full of creampuffs. The Niners have already taken out the Cincinnati Bengals, Philadelphia Eagles, and Detroit Lions on the road, and they knocked off the New York Giants at home. Baltimore has some great wins, but it has some terrible losses as well. A San Fran win parlayed with a Seattle loss this week clinches the NFC West. A victory will keep the Ravens atop the AFC North and in the running for the top overall seed in the AFC.
Carolina Panthers (2-8 SU, 5-5 ATS) @ Indianapolis Colts (0-10 SU, 2-8 ATS)
Spread: Carolina -3.5, Total: 45
Lucas Oil Field, Indianapolis, IN – Sunday, 1:00 ET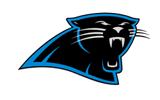 If you're a believer that the Colts are going to avoid an 0-16 season, this is probably the game that you would figure on them winning. They're off of their bye week and will likely make a switch at quarterback to QB Dan Orlovsky, which could give the team a much needed boost of energy after a bunch of lackluster games with QB Curtis Painter calling the shots. Carolina has the ability to score, as demonstrated by its 35 points put on the board last week against the Lions on the road. However, it also has a pitiful defense, one which has given up at least 40 several times on the season. If Indy loses this game, you can pretty much pencil in QB Andrew Luck going to the Colts in a few months.
Buffalo Bills (5-5 SU, 4-5-1 ATS) @ New York Jets (5-5 SU, 4-6 ATS)
Spread: New York -8, Total: 42.5
MetLife Stadium, East Rutherford, NJ – Sunday, 1:00 ET
Both the Jets and the Bills are a game back in the AFC playoff race and two out of the divisional lead. The loser is almost certainly out of the postseason picture for the moment, as the Bengals and Patriots, the two teams that both are chasing, are likely to win this week, leaving the loser two games to make up in the final five duels of the season. Needless to say, there is very little margin for error. There might not be much of a leash on QB Mark Sanchez either, as he has had a terrible knack of blowing games for the Jets this year, just as he did last Thursday against the Denver Broncos on the road. The first meeting of the year easily belonged to the men in green, and the Bills just have never gotten back on the horse since that point and appear to be finished.
Cleveland Browns (4-6 SU, 2-6-2 ATS) @ Cincinnati Bengals (6-4 SU, 7-2-1 ATS)
Spread: Cincinnati -7.5, Total: 37
Paul Brown Stadium, Cincinnati, OH – Sunday, 1:00 ET
Back in Week 1, the Browns were really supposed to blow away the Bengals to set up the beginning of what could have been a good season. Instead, Cincinnati walked out of the Dawg Pound with a win, which started a great run out of the blocks to start 6-2. Since that point though, the Bengals have slipped to two straight divisional rivals, and losing a third straight game would be devastating with a pack of 5-5 teams right on their heels. Cleveland has been lurking more or less at 4-6, and it is more or less the fly in the ointment in this one. A win could get the Browns back within just one game of the Wild Card race with five to play, while a loss would certainly end their season. It should be an interesting one in the Queen City to say the least.
Arizona Cardinals (3-7 SU, 5-5 ATS) @ St. Louis Rams (2-8 SU, 2-8 ATS)
Spread: OTB, Total: OTB
Edward Jones Dome, St. Louis, MO – Sunday, 1:00 ET
Pardon us for preferring to take a three hour nap than to watch this game… The truth of the matter is that the Cardinals are a heck of a lot better served losing this game than winning it, as at least that would put them in the running for the No. 2 pick in the NFL Draft instead of potentially taking them out of the Top 5. The Rams just haven't had anything going offensively this year. The first meeting of these teams was brutally ugly… a 19-13 victory for the Cardinals in which St. Louis kicked three field goals and had two safeties, while the Arizona scores came via a special teams touchdown and a fluke TD pass. If you look up "ugly" in the dictionary, you'll see pictures of both of these teams as examples.
Tampa Bay Buccaneers (4-6 SU, 4-6 ATS) @ Tennessee Titans (5-5 SU, 5-5 ATS)
Spread: Tennessee -3, Total: 43
LP Field, Nashville, TN – Sunday, 1:00 ET
The Titans and Buccaneers are both on life support right now, and the loser of this one will have probably had the plug pulled on its season. Tampa Bay is trying to close three games on either Chicago, Detroit, or New Orleans over the course of the last six weeks of the season, while the Titans are trying to make up one on Cincinnati or two on Houston. The Titans know that they are still going to have their chance when they take on the Texans at Reliant Stadium in a few weeks, but losing this one could reasonably leave them three out of the AFC South race with five to play. Needless to say, this one is imperative.
Houston Texans (7-3 SU, 6-3-1 ATS) @ Jacksonville Jaguars (3-7 SU, 4-5-1 ATS)
Spread: Houston -3.5, Total: 37.5
Ever Bank Field, Jacksonville, FL – Sunday, 1:00 ET
The Texans are about to begin the QB Matt Leinart era, as the former USC Trojan is going to be making his debut with his newest team on Sunday. QB Matt Schaub is likely out for the season with a Lisfranc injury, but the good news is that Leinart has not only had two weeks to prepare for his first start, but he is getting back all-world WR Andre Johnson. The Jags just can't get out of their own way offensively, and they haven't scored more than 20 in a game all season long. If there are any hopes of the Jags getting back in it, this is a must win game. Houston knows that it will keep the best record in the AFC with a victory, and it could have a three game lead with five to play in the AFC South by the end of the day as well.
Minnesota Vikings (2-8 SU, 4-5-1 ATS) @ Atlanta Falcons (6-4 SU, 4-6 ATS)
Spread: Atlanta -9.5, Total: 44.5
Georgia Dome, Atlanta, GA – Sunday, 1:00 ET
There's going to be a whole heck of a lot of inexperienced players on the field for the Vikes this week. QB Christian Ponder, WR Percy Harvin, and RB Toby Gerhart have fewer than 30 starts between them in their careers, and they are going to be the skill players that have to compete with the Falcons on the road. Atlanta meanwhile, knows that this is a game that it has to have, not only to keep pace with the Saints in the NFC South, but to most likely make up that one game deficit to at least one of, if not both of the Lions and Bears in the NFC Wild Card chase.
Chicago Bears (7-3 SU, 6-4 ATS) @ Oakland Raiders (6-4 SU, 7-3 ATS)
Spread: Oakland -5, Total: 41.5
O.co Coliseum, Oakland, CA – Sunday, 4:05 ET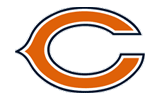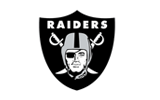 A fractured thumb for QB Jay Cutler flipped the line in this game from Chicago as a short favorite to a sizeable underdog, and for good reason. It will be the first career start for QB Caleb Hanie, and it comes on the road, clear across the country, in one of the hardest venues to play football in the game. The Raiders are hot, having won back to back starts with QB Carson Palmer looking more and more comfortable in the pocket with each snap. If Oakland wins this one, there is a good chance to be two up in the AFC West with five to play, and it will remain just one game back from the top record in the conference as well. Don't expect to see RB Darren McFadden for a fourth straight week, which will once again open the doors for one of the hottest running backs in the game, RB Michael Bush to carry the load.
Washington Redskins (3-7 SU, 4-6 ATS) @ Seattle Seahawks (4-6 SU, 6-3-1 ATS)
Spread: Seattle -4, Total: 37.5
CenturyLink Field, Seattle, WA – Sunday, 4:05 ET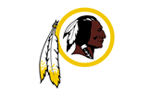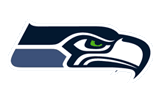 The Redskins have totally fallen off the face of the earth after a great start to the campaign, and this long road trip to CenturyLink Field doesn't seem to be one which is going to be a panacea either. Seattle may seem like it is totally out of the playoff race at 4-6, but its next three games are at home. All of a sudden, 7-6 seems like a distinct possibility, and if that turns out to be the case, the team would be riding a five game winning streak and probably only be a game or so back from the playoffs with a few to play. This one is must win though, or all of those fringe playoff talks can go right out the window in the Apple State.
Denver Broncos (5-5 SU, 5-5 ATS) @ San Diego Chargers (4-6 SU, 2-8 ATS)
Spread: San Diego -6.5, Total: 42.5
Qualcomm Stadium, San Diego, CA – Sunday, 4:15 ET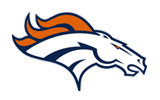 We aren't so sure how QB Tim Tebow keeps winning games, but he does keep getting the job done even though his numbers are getting worse and worse as the season progresses. His 95 yard drive against the Jets last week was the best drive that the Broncos have seen since John Elway was hurling the ball all over the field, and it was drive that kept them within a game of the lead in the AFC West and of the final Wild Card spot in the conference. A win would really make the West a two team race, as the Chargers would possibly be three out with five to play. Don't be shocked if the Bolts lose this one, if Head Coach Norv Turner becomes the first man to get fired this season. There is absolutely no excuse for this team to not win this game.
New England Patriots (7-3 SU, 6-4 ATS) @ Philadelphia Eagles (4-6 SU, 4-6 ATS)
Spread: New England -3, Total: OTB
Lincoln Financial Field, Philadelphia, PA – Sunday, 4:15 ET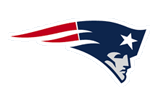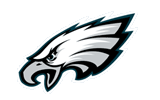 And now, the critics think that the Eagles are going to charge all the way back from 3-6 to make the playoffs… That win last week over the Giants may have once again proven to be fool's gold, though, as Philly still only has one win this year at home in five tries. Now, in arguably the toughest game that the team has to face this year, the Eagles have to go against a New England outfit that has looked a heck of a lot better over these past two weeks than they did in the previous month. It seems as though order has been restored for the Pats, and they are well on their way to the AFC East title. A win parlayed with a New York win over Buffalo leaves New England's magic number at just three to clinch the East. A loss would leave the Patriots just a game up in the division and likely out of a position to have a first round bye in the playoffs for the time being. QB Michael Vick is still nursing sore ribs, and in all likelihood, that means that QB Vince Young is going to be calling the shots in this one.
Pittsburgh Steelers (7-3 SU, 5-5 ATS) @ Kansas City Chiefs (4-6 SU, 5-5 ATS)
Spread: Pittsburgh -10.5, Total: 39.5
Arrowhead Stadium, Kansas City, MO – Sunday, 8:25 ET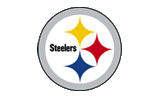 Poor QB Tyler Palko… in his first career start with the Chiefs, he had to face the Patriots on Monday Night Football, and now he has to face the Steelers on Sunday Night Football. Pittsburgh knows that this is a great chance to potentially take the lead in the AFC North back from the Ravens, who have a tricky test on Thursday night, and even if Baltimore does win that one, it could put the Steelers within two more wins of clinching a playoff spot. A loss could be damning against a KC team that knows it is probably win or bust in this one with the rest of the AFC West starting to pull away from it.
New York Giants (6-4 SU, 4-5-1 ATS) @ New Orleans Saints (7-3 SU, 6-4 ATS)
Spread: New Orleans -7, Total: 50.5
Louisiana Superdome, New Orleans, LA – Monday, 8:35 ET
The brutal stretch of games for the Giants continues this week. This is the fourth straight game played against a foe that has a good chance to make the playoffs, and in all likelihood, it could be the game that really takes them out of postseason contention. Right now, the G-Men are level in the NFC East with the Cowboys, but with Dallas likely to win, a loss would leave them a game out with two still to play against the Boys. New York also could be two back in the Wild Card chase when this week is said and done as well, which could mean trouble for Head Coach Tom Coughlin. The Saints are probably going to be a half game up in the NFC South before kickoff in this one, and a win would put them back up one with five to play.
The following two tabs change content below.
Adam Markowitz
is a staff writer living in the Orlando area. He has covered NFL, MLB, college football, CFL, AFL, NBA, college basketball, NASCAR, golf, tennis, and the NHL for a number of various outlets in his career, and he has been published by a number of different media outlets, including the Orlando Sentinel and the Wall Street Journal.
Latest posts by Adam Markowitz (see all)