NFL Betting: NFL Matchups for Week 11
Updated: November 17, 2011
Here at Bang the Book, we have all of the top matchups of the 2011 NFL betting campaign covered! Today, we're taking a look at the matchups for Week 11!
New York Jets (5-4 SU, 4-5 ATS) @ Denver Broncos (4-5 SU, 4-5 ATS)
Spread: New York -6, Total: 40
Sports Authority Stadium, Denver, CO – Thursday, 8:20 ET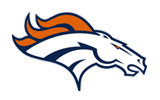 The Broncos and Jets are both a game outside of the playoffs right now, and the loser knows that it probably is in a world of trouble for snaring a Wild Card bid, especially if it is Denver. QB Tim Tebow is winning games, but he sure isn't doing it with his arm, and it is going to be a long game if he can't at least remotely test these New York corners. The Jets won their first road game two weeks ago in Buffalo, and another win will put the pressure right back on the Patriots atop the AFC East. New York would tie with the Baltimore/Cincinnati loser on Sunday for the last Wild Card spot in the conference.
Cincinnati Bengals (6-3 SU, 7-2 ATS) @ Baltimore Ravens (6-3 SU, 5-4 ATS)
Spread: Baltimore -7, Total: 40.5
M&T Bank Stadium, Baltimore, MD – Sunday, 1:00 ET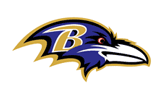 The Steelers are a half game up on both of these teams, and the winner will jump into a first place tie. The loser though, will likely have at least one, and potentially more teams level with it for the final playoff spot in the AFC. The Bengals proved that they can play with the Steelers last week, particularly defensively, but they have really yet to prove that they can get the job done the full way and win a game like this one. Baltimore on the road is a huge test, but if it is one that is passed, there won't be a team in the league that takes the Bengals lightly any longer. This is the biggest start in the young career of QB Andy Dalton against arguably the nastiest defense that the league has to offer.
Oakland Raiders (5-4 SU, 6-3 ATS) @ Minnesota Vikings (2-7 SU, 4-4-1 ATS)
Spread: Oakland -1, Total: 45.5
HHH Metrodome, Minneapolis, MN – Sunday, 1:00 ET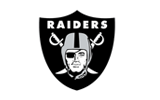 These two pass defenses are absolutely atrocious, and they both could be allowing a ton of yards to the other in this game. QB Carson Palmer has looked good in his two starts with the Raiders, and he knows that a win in this game could conceivably put his team up two games with everyone else in the AFC West an underdog this weekend. Minnesota had its first truly terrible game in quite some time against the Packers last week on Monday Night Football, but after all, it did come against the perfect Packers, something that there is no shame in.
Jacksonville Jaguars (3-6 SU, 4-4-1 ATS) @ Cleveland Browns (3-6 SU, 1-6-2 ATS)
Spread: Cleveland -1, Total: 34
Cleveland Browns Stadium, Cleveland, OH – Sunday, 1:00 ET
The door may have cracked open for the Jaguars last week to get back in the playoff race, and with a schedule that features three games at home after this one, the possibility is definitely there to at least sneak back into the picture. The Browns, in spite of the fact that they have the same record, don't have a chance due to the fact that they really have the toughest division in football that they have to go against. Jacksonville had better take advantage of this game though, or the fact that the Texans are coming to town next week without QB Matt Schaub won't mean a thing.
Buffalo Bills (5-4 SU, 4-4-1 ATS) @ Miami Dolphins (2-7 SU, 3-5-1 ATS)
Spread: Miami -2, Total: 43
Sun Life Stadium, Miami, FL – Sunday, 1:00 ET
This is an odd game to try to handicap. The Dolphins have won two in a row, giving them their first winning streak in quite some time, but they haven't exactly played a "good team" in that stretch against the Redskins and Chiefs. Of course, the question is there as to whether the Bills are really that great of a team either in spite of the fact that they are 5-4. If Buffalo can win this one, it will be tied for a Wild Card spot and no more than a game back in the AFC East. A loss though, and a 5-5 record seems to look awfully bad in the top heavy AFC. For tiebreaker purposes, this is a game that the Bills absolutely have to have since it is a divisional game and everyone else figures to take advantage of Miami.
Dallas Cowboys (5-4 SU, 4-4-1 ATS) @ Washington Redskins (3-6 SU, 3-6 ATS)
Spread: Dallas -7, Total: 41.5
FedEx Field, Landover, MD – Sunday, 1:00 ET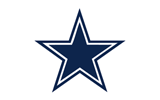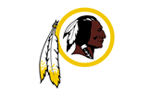 The Cowboys have taken advantage of the easy portion of their schedule to get back above .500 even though they are battling against a lot of bad injuries that really need to improve in the coming weeks for the team to truly stay in the playoff picture. The likelihood is there that one of these 6-4 teams in front of the Boys slips this week, which could get Dallas back in a position to be tied for a playoff bid. For Washington, time has to be getting short for Head Coach Mike Shanahan with a team that he has massively underachieved with for two years now. Another loss and any hope of the playoffs is officially down the drain once and for all.
Tampa Bay Buccaneers (4-5 SU, 3-6 ATS) @ Green Bay Packers (9-0 SU, 7-2 ATS)
Spread: Green Bay -14.5, Total: 48.5
Lambeau Field, Green Bay, WI – Sunday, 1:00 ET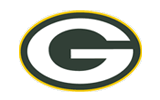 It's the old Bay of Pigs game between the Packers and the Bucs. We still have memories of DT Warren Sapp and QB Brett Favre out there for these two teams having fun when these two shared the NFC Central together. Those days are long since gone, but the two teams are still competing for playoff spots as they were back then as well. Tampa Bay is risking falling to 4-6 though, and this is in a conference in which it will almost certainly take 10 wins to get into the postseason. The Packers can reach that 10th win this week and move within one win of clinching a playoff spot. More importantly though, Green Bay is just looking for this to be another bump in the road in a potentially perfect season, one in which the team can shatter all sorts of offensive records.
Carolina Panthers (2-7 SU, 5-4 ATS) @ Detroit Lions (6-3 SU, 5-3-1 ATS)
Spread: Detroit -7, Total: 47.5
Ford Field, Detroit, MI – Sunday, 1:00 ET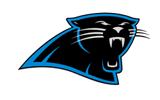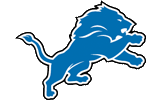 It's hard to say that a game against a 2-7 team is the biggest that the team has had in several decades, but that really might be the case for the Lions. They badly have to have this win to get to 7-3, as they know that they still have two games coming against the Packers in the weeks to come, including in just four days' time on Thanksgiving once this one is over with. Carolina is still just trying to find ways to piece wins together. This team feels like a better team than 2-7, but it sure didn't look like it in last week's blowout loss against the Titans.
Arizona Cardinals (3-6 SU, 5-4 ATS) @ San Francisco 49ers (8-1 SU, 8-0-1 ATS)
Spread: San Francisco -9.5, Total: 40.5
Candlestick Park, San Francisco, CA – Sunday, 4:05 ET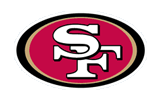 Nothing like clinching your division before the turkey is even put on the table for Thanksgiving… The Niners can't quite pull it off this week, but their magic number is three between wins and losses for both the Cardinals and Seahawks. We do expect to see an X next to San Francisco's name before the month is over with. We're not totally counting the Cardinals out of this game, though. They went on the road last week and beat a Philly team that may or may not be better than its 3-6 record, and they almost won at Baltimore a few weeks ago against a Ravens team that is every bit as good as its 6-3 record. It looks like another start for QB John Skelton on the road though, which just doesn't sound like the formula for victories.
Seattle Seahawks (3-6 SU, 5-3-1 ATS) @ St. Louis Rams (2-7 SU, 2-7 ATS)
Spread: St. Louis -1, Total: 39
Edward Jones Dome, St. Louis, MO – Sunday, 4:05 ET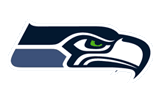 Isn't this just the game that you were looking forward to? Both teams are actually on a winning streak of one game, which is a season high for both. The loser of this one probably has a better shot of getting the No. 2 pick in the NFL Draft, but both teams already probably have too many wins to win the "Suck for Luck" sweepstakes with the Colts sitting at 0-10. We'd like to make a case that the Seahawks are "only" three games out of the playoffs, but we couldn't do it with a straight face. This one has the potential to be an ugly game.
San Diego Chargers (4-5 SU, 2-7 ATS) @ Chicago Bears (6-3 SU, 5-4 ATS)
Spread: Chicago -3.5, Total: 45
Soldier Field, Chicago, IL – Sunday, 4:15 ET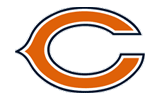 It's got to be just about time for Head Coach Norv Turner to push the panic button in San Diego. If the Raiders win earlier in the day, a loss would leave the Bolts two back in the AFC West and really in some trouble in the playoff push. Meanwhile, there is no such panic for the Bears at 6-3, and even if this one were lost, they would still be firmly in control of a Wild Card spot in the NFC. Still, there's no such thing as enough wins, especially for two teams that have a history of massively underachieving when it means the most. We think that the loser of this game, particularly if it is San Diego is in its share of trouble.
Tennessee Titans (5-4 SU, 4-5 ATS) @ Atlanta Falcons (5-4 SU, 4-5 ATS)
Spread: Atlanta -6, Total: 44
Georgia Dome, Atlanta, GA – Sunday, 4:15 ET
This is one of just the two games on the NFL betting slate this week that features two teams that are above .500 (the other being Baltimore/Cincinnati). Neither one of these teams is in the playoffs right now though, as they are both in very similar spots. Atlanta is a game and a half back of the ideal Saints, the team that it just lost to last week at home on that questionable 4th and inches decision by Head Coach Mike Smith. The Titans are a game and a half back of idle Houston, and they already have a loss at LP Field to the Texans to show for their work this year as well. Both teams are also a game back of their respective Wild Card slots, and a win would likely push them into a tie for one of those positions.
Philadelphia Eagles (3-6 SU, 3-6 ATS) @ New York Giants (6-3 SU, 4-4-1 ATS)
Spread: OTB, Total: OTB
MetLife Stadium, East Rutherford, NJ – Sunday, 8:25 ET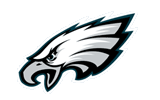 The Giants are going to be favored in this game, but the question is by how much. The answer will depend on whether QB Michael Vick can suit up or not with his broken ribs. Either way, if the season hasn't already passed them by, this is one that the Eagles can't let slip. If they do, they could be four out of the playoffs with just six to play, a margin that won't be made up. Even so right now, the best that the team can do is 10-6, and in all likelihood, that isn't going to be enough to get everyone in the postseason either. The Giants have the charging Cowboys just a game on their tails, and in all likelihood, it's going to take a win in this game to stave off their challenge for the top spot in the division for one more week.
Kansas City Chiefs (4-5 SU, 5-4 ATS) @ New England Patriots (6-3 SU, 5-4 ATS)
Spread: New England -14.5, Total: 46.5
Gillette Stadium, Foxboro, MA – Monday, 8:35 ET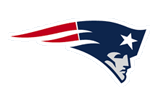 There isn't a fan that is going to come to Gillette Stadium on Monday or a fan that is going to turn on the game that expects anything less than a big time blowout in favor of the Patriots. The last time that these two teams met, QB Tom Brady was writhing on the ground in pain from suffering an ACL injury that cost him the entire 2008 season. Ironically, the man that backed him up was QB Matt Cassel, who now is probably out for the season with a hand injury for the Chiefs. Have fun with this one, QB Tyler Palko in your first career start in the NFL… New England is likely going to need this game to stay in first place by itself in the AFC East, and it can tie for the best record in the conference with a 'W'. The Chiefs are indeed only a game back in the AFC West, but the defending division champs feel a heck of a lot further back than that.
The following two tabs change content below.
Adam Markowitz
is a staff writer living in the Orlando area. He has covered NFL, MLB, college football, CFL, AFL, NBA, college basketball, NASCAR, golf, tennis, and the NHL for a number of various outlets in his career, and he has been published by a number of different media outlets, including the Orlando Sentinel and the Wall Street Journal.
Latest posts by Adam Markowitz (see all)