NFL Betting: NFL Matchups for Week 10
Updated: November 10, 2011
Here at Bang the Book, we have all of the top matchups of the 2011 NFL betting campaign covered! Today, we're taking a look at the matchups for Week 10!
Oakland Raiders (4-4 SU, 5-3 ATS) @ San Diego Chargers (4-4 SU, 2-6 ATS)
Spread: San Diego -7, Total: 47.5
Qualcomm Stadium, San Diego, CA – Thursday, 8:20 ET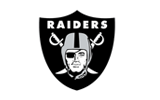 The Chargers and Raiders have both done everything that they can to fall apart over the last few weeks, but one of the two is going to find some way to get the job done in the first Thursday Night Football match of the fall. These two teams are really built nothing like each other, as Oakland really needs to run the ball well, while San Diego needs to put the ball in the air to succeed. RB Darren McFadden is out for the Raiders, which could cause a real problem like it did last week when the team had to become one dimensional from behind with QB Carson Palmer, who is only in his third game with the team.
Arizona Cardinals (2-6 SU, 4-4 ATS) @ Philadelphia Eagles (3-5 SU, 3-5 ATS)
Spread: OTB, Total: OTB
Lincoln Financial Field, Philadelphia, PA – Sunday, 1:00 ET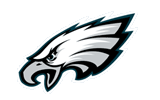 The Eagles are really up against it now, as they are at just 3-5, three games back in the NFC East and two back for a Wild Card spot. The "Dream Team" has become a disaster, and Head Coach Andy Reid is probably going to take the fall. Arizona won last week, but it came against a bad St. Louis outfit. Head Coach Ken Whisenhunt is already a dead man walking. This game is off the board for the moment because of the unknown status of QB Kevin Kolb. If he can't go, it'll presumably be QB John Skelton for a second straight week.
Tennessee Titans (4-4 SU, 3-5 ATS) @ Carolina Panthers (2-6 SU, 5-3 ATS)
Spread: Carolina -3.5, Total: 46
Bank of America Stadium, Charlotte, NC – Sunday, 1:00 ET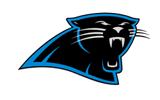 You know you're not in good shape if you're a Titans fan when your team is an underdog to a squad that was clearly the most embarrassing in the NFL a season ago… Tennessee is a .500 team that is still clinging to playoff hopes, but the craze around QB Cam Newton has his team favored by 3.5 and picking up steam in a hurry in this one. Don't be shocked if the hosts put away the visitors' season once and for all.
Houston Texans (6-3 SU, 5-3-1 ATS) @ Tampa Bay Buccaneers (4-4 SU, 3-5 ATS)
Spread: Houston -3, Total: 45.5
Raymond James Stadium, Tampa Bay, FL – Sunday, 1:00 ET
The Texans are probably going to go without WR Andre Johnson once again and use their bye week next week to get him ready for the stretch run of the season. This game isn't vital, especially if the Titans end up losing to Carolina. For the Bucs though, this game could be the difference between competing and not competing in the second half of the season. A 5-4 team will still likely be right there for the playoff push, and potentially tied for the last Wild Card slot. A 4-5 team could be 2.5 back in the division and two back for a Wild Card with a slew of teams to hop.
Washington Redskins (3-5 SU, 3-5 ATS) @ Miami Dolphins (1-7 SU, 2-5-1 ATS)
Spread: Miami -4, Total: 37
Sun Life Stadium, Miami, FL – Sunday, 1:00 ET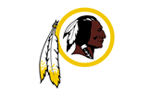 You just know that things are getting bad for Washington. It was only a few weeks ago that this team was thinking about the playoffs. Now, the Skins are 3-5, just hoping that 3-13 is good enough to land the top pick in the NFL Draft, and are four point underdogs to a team that finally won its first game last week. To Miami's credit, it has played three straight good games. But can you fathom laying four points with this team? Even against Washington, we sure can't.
St. Louis Rams (1-7 SU, 1-7 ATS) @ Cleveland Browns (3-5 SU, 1-5-2 ATS)
Spread: Cleveland -3 Total: 37
Cleveland Browns Stadium, Cleveland, OH – Sunday, 1:00 ET
Same situation here for the Browns. They're going against a team that is 1-7 (though a team that has played better ball over the last two weeks than at any point in the season), and they're barely favored by the value of home field advantage. Yuck. These two offenses might make time stop. Combined, they have 219 points scored this year. There are six teams that have more than that by themselves…
New Orleans Saints (6-3 SU, 5-4 ATS) @ Atlanta Falcons (5-3 SU, 4-4 ATS)
Spread: Pick 'Em, Total: 49.5
Georgia Dome, Atlanta, GA – Sunday, 1:00 ET
Both of these teams are typically really good on their home turf and are generally suspect on the road. That being said, both won in the enemy's home last year, and the Saints have won two in a row in this building. The Falcons are clearly under more pressure in this game. Just like the Bucs, there's a big difference between 6-3 and 5-4 after nine games, especially since the former would put the Falcons in first place in the division, while the latter would leave it 1.5 back with a game to still play in the Bayou and at best, a tie for the Wild Card spot against a Chicago team that they already lost to this year.
Buffalo Bills (5-3 SU, 4-3-1 ATS) @ Dallas Cowboys (4-4 SU, 3-4-1 ATS)
Spread: Dallas -5.5, Total: 48
Dallas Cowboys Stadium, Arlington, TX – Sunday, 1:00 ET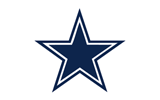 Dallas might not have the better record of these two teams, and it might not even play in the better division or conference, but there is no doubt in most minds that it has the better team. The Cowboys have found a gem in RB DeMarco Murray, making all forget about RB Felix Jones, who is out injured. Unfortunately though, no one in Big D will forget about the injury that is likely to keep WR Miles Austin out of the fold for the next couple of weeks. Buffalo proved last week that if its running game isn't strong with RB Fred Jackson, it doesn't really have a chance of beating elite level teams.
Pittsburgh Steelers (6-3 SU, 4-5 ATS) @ Cincinnati Bengals (6-2 SU, 7-1 ATS)
Spread: Pittsburgh -3, Total: 41.5
Paul Brown Stadium, Cincinnati, OH – Sunday, 1:00 ET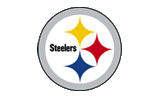 The Steelers feel like the better team in this game, but we're going to learn a lot this week about just how good the Bengals really are. Are they going to be able to compete with the likes of Pittsburgh and Baltimore, or will they just fall to the wayside and end up as another 8-8 or 9-7 team? It's going to be a tough call for sure. Cincinnati, even if it wins this game though, isn't out of the woods. Pittsburgh still plays the significantly easier schedule of the two teams from here on out.
Denver Broncos (3-5 SU, 3-5 ATS) @ Kansas City Chiefs (4-4 SU, 5-3 ATS)
Spread: Kansas City -3, Total: 41
Arrowhead Stadium, Kansas City, MO – Sunday, 1:00 ET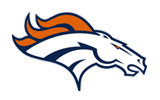 It's amazing to think that Denver is just a game back of the rest of the pack in the AFC West. It's just a further proof that none of the teams in this division are any good. Want further proof that the Chiefs are a fraud? Just look at that beating — an absolutely destruction at home at the hands of the Dolphins. It's the third time this year that Kansas City has been blown away by four TDs or more this season. Yikes.
Jacksonville Jaguars (2-6 SU, 3-4-1 ATS) @ Indianapolis Colts (0-9 SU, 2-7 ATS)
Spread: Jacksonville -3, Total: 37.5
Lucas Oil Field, Indianapolis, IN – Sunday, 1:00 ET
The loser of this game is probably in a lot better shape than the winner. We already know that neither of these teams are playoff material; heck, the Colts are mathematically out of it already. The problem for Indy is that this is probably the last game that it has a shot in, as the rest of the slate will probably see it be at least a touchdown underdog. The Jags really hadn't played terrible ball before their bye though, so they are absolutely the deserving favorites in this game.
Baltimore Ravens (6-2 SU, 5-3 ATS) @ Seattle Seahawks (2-6 SU, 4-3-1 ATS)
Spread: Baltimore -6.5, Total: 41
CenturyLink Field, Seattle, WA – Sunday, 4:05 ET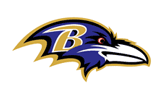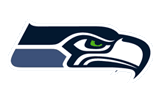 Be very, very careful, Baltimore… This is the type of game that the Seahawks could sneak up on the Ravens, especially across the country in a venue that is as difficult to play at in this league. Baltimore has the ability to win this game by four touchdowns, no doubt, especially since QB Tarvaris Jackson hasn't thrown a TD pass in a month since his pectoral injury. However, we've already seen it lose at Jacksonville and Tennessee this year in awfully similar spots.
New York Giants (6-2 SU, 4-3-1 ATS) @ San Francisco 49ers (7-1 SU, 7-0-1 ATS)
Spread: San Francisco -3.5, Total: 42.5
Candlestick Park, San Francisco, CA – Sunday, 4:15 ET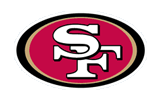 It's so odd that the Giants are 6-2 and not 5-3 after going to New England. What's odder is that the 49ers really are going to be on bye after Week 17, and not because the season is over with if they can win this game. The opening is there for New York to get into the first round bye status as well, but losing this game really would be debilitating for that. This doesn't feel like the biggest game of the day, but it definitely is one of the top ones.
Detroit Lions (6-2 SU, 5-2-1 ATS) @ Chicago Bears (5-3 SU, 4-4 ATS)
Spread: Chicago -3, Total: 45
Soldier Field, Chicago, IL – Sunday, 4:15 ET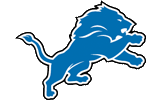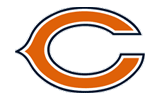 It seems odd that it was only a few weeks ago that the Lions were relatively heavy favorites in primetime in a game that they dominated over the Bears. Now, the tide has only turned slightly. Detroit has lost twice, albeit it to two teams that are very strong squads, while the Bears came up with two signature wins in a row in London against the Bucs and at the Eagles. If Chicago can win this game and get some help, it might have some breathing room for the postseason race. Detroit has a brutal schedule ahead, and it is going to need a big time win in a game like this to open up a big time distance between itself and the rest of the pack in the NFC Wild Card race as well.
New England Patriots (5-3 SU, 4-4 ATS) @ New York Jets (5-3 SU, 4-4 ATS)
Spread: New York -2, Total: 47.5
MetLife Stadium, East Rutherford, NJ – Sunday, 8:25 ET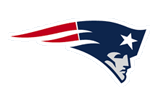 First place in the AFC East is on the line in the Meadowlands on Sunday Night Football, but the stakes seem significantly higher than that. The loser of this game is going to face the reality that it will not be in the Week 9 playoff picture, and it has to face the wrath of, at least for the time being, losing the tiebreaker against the other. The Jets know that beating Buffalo and Miami for the rest of this season would lock up the tiebreaker, while nothing else would matter for New England if it won this game.
Minnesota Vikings (2-6 SU, 4-3-1 ATS) @ Green Bay Packers (8-0 SU, 6-2 ATS)
Spread: Green Bay -13.5, Total: 50.5
Lambeau Field, Green Bay, WI – Monday, 8:35 ET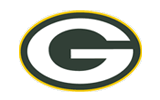 The Packers and Vikings hold a fantastic rivalry against one another, and we might be seeing the budding rivalry between QB Christian Ponder and QB Aaron Rodgers this week. Sure, it's clear that Green Bay has the incredibly better team in this one, but Minnesota can put up a fight. Ponder has played good football over the course of his few games in the saddle, and he very well could pull off a tremendous shock to at least even remotely keep the men in purple in this game.
The following two tabs change content below.
Adam Markowitz
is a staff writer living in the Orlando area. He has covered NFL, MLB, college football, CFL, AFL, NBA, college basketball, NASCAR, golf, tennis, and the NHL for a number of various outlets in his career, and he has been published by a number of different media outlets, including the Orlando Sentinel and the Wall Street Journal.
Latest posts by Adam Markowitz (see all)