NFL Betting: NFL Matchups for Week 10
Updated: November 11, 2012
Here at Bang the Book, we have all of the top matchups of the 2012 NFL betting campaign covered! Today, we're taking a look at the best matchups for Week 10!
Indianapolis Colts (5-3 SU, 5-3 ATS) @ Jacksonville Jaguars (1-7 SU, 4-4 ATS)
Spread: Indianapolis -3, Total: 42.5
Mall of America Field at the H.H.H. Metrodome, Minneapolis, MN – Thursday, November 8th, 8:30 ET
Click Here For Handicapping Match-up Details
The Colts and the Jaguars have had a fierce rivalry over the years, but the men that had the most impact in this series, QB Peyton Manning and RB Maurice Jones-Drew are both not playing. RB Rashad Jennings was long billed to be the next MJD, but in this chance to prove himself, he really has come up short of the mark and hasn't reached 70 rushing yards in a game. Indy is on a roll right now having won four of its last five games since losing to these Jaguars a month and a half ago, and QB Andrew Luck is out to prove that he is not just the best rookie quarterback in the league, but one of the best in the league period. The Jaguars have covered and won three in a row in this series, but all of that could change if Luck gets his offense moving on Thursday night.
Tennessee Titans (3-6 SU, 3-6 ATS) @ Miami Dolphins (4-4 SU, 4-4 ATS)
Spread: Miami -6, Total: 44
Sun Life Stadium, Miami Gardens, FL – Sunday, November 11th, 1:00 ET
Click Here For Handicapping Match-up Details
At the outset of the year, the sky looked like it was falling in Miami, while the Titans had hopes of getting into the playoffs. Now, General Manager Jeff Ireland looks like a genius for drafting QB Ryan Tannehill and keeping this team together without any truly flashy signings in the offseason, and owner Bud Adams is threatening just about everyone that he can to try to get his Titans back to their winning ways. The Fins are a game out of the playoffs and really need this game to help out their cause. The difference with Tennessee is that it absolutely has to win this one to avoid a seventh, and likely lethal defeat. The history is good for the Dolphins in this series, as they have won three of the last four meetings both SU and ATS, and they have gone 2-0 ATS and 1-1 SU in the only two meetings played here in Nashville.
Oakland Raiders (3-5 SU, 3-5 ATS) @ Baltimore Ravens (6-2 SU, 3-5 ATS)
Spread: Baltimore -7.5, Total: 46
M&T Bank Stadium, Baltimore, MD – Sunday, November 11th, 1:00 ET
Click Here For Handicapping Match-up Details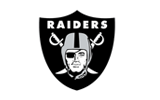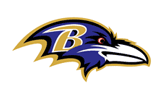 The Raiders and the Ravens are clearly going in different directions right now, and it has felt that way for years and years. Most barely even remember the last time that Oakland was in the playoffs, and since Head Coach John Harbaugh has gotten to Baltimore, the Ravens virtually never miss the second season. Even dating back to the days of the Browns, Oakland has struggled in this series, going just 1-9 SU and 2-8 ATS over the course of the last 10 meetings since 1987. The last time that the Raiders won a game in Baltimore was way back in 1977. QB Carson Palmer is going to have his work cut out for him in this game with both RB Darren McFadden and RB Mike Goodson like out with ankle sprains. He has averaged 246.3 passing yards per game with 15 TDs against 11 picks in 13 career games against the Ravens, his former division rivals.
Buffalo Bills (3-5 SU, 3-5 ATS) @ New England Patriots (5-3 SU, 5-3 ATS)
Spread: New England -11, Total: 52.5
Gillette Stadium, Foxboro, MA – Sunday, November 11th, 1:00 ET
Click Here For Handicapping Match-up Details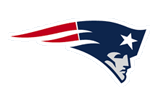 About all of the news this week for the Bills is bad. They have allowed at least 45 points in three games this year, and that includes a game against these Patriots. New England has also scored at least 31 in five straight in this series, including allowing 52 earlier this year. The Patriots have averaged 40.8 points per game in those outings. To make matters worse, the Bills haven't won a game here in Foxboro since 2000, and since their last win in Massachusetts, they have gone just 2-22 overall in this series. Yikes! Now, to make matters worse, New England is still upset over the fact that it only holds a one-game lead in the AFC East at the halfway point of the season, and it is sure to make very little in the way of mistakes in this one in all likelihood. About the only good news for Buffalo? It will only be a game back of the lead in the division if by chance it does pull off this upset.
New York Giants (6-3 SU, 4-5 ATS) @ Cincinnati Bengals (3-5 SU, 2-5-1 ATS)
Spread: New York -4, Total: 48.5
Paul Brown Stadium, Cincinnati, OH – Sunday, November 11th, 1:00 ET
Click Here For Handicapping Match-up Details
The Queen City is starting to get frustrated with its Bengals, knowing that the team is really on the verge of falling out of the playoff race. Dating back to the middle of last year, the Bengals have merely been average at best, perhaps below average, and they are taking on a team that won the Super Bowl last year and has gotten out of the blocks with six wins in nine games, including some against some of the best in the league. Cincinnati is just trying to get back into the AFC North race, one that is still wide open, while the G-Men are looking to stay two up on the winner of the Eagles/Cowboys game to be played later in the day. Two trends are important in this game, but both clearly won't continue. The home team has won six in a row SU, but the road team is 3-0 ATS in the last three. The last time a road team was favored in this series though, was way back in 1991 when the Bill Parcells led Giants were favored by a touchdown and were beaten by the Bengals.
San Diego Chargers (4-4 SU, 4-4 ATS) @ Tampa Bay Buccaneers (4-4 SU, 6-2 ATS)
Spread: Tampa Bay -3, Total: 47.5
Raymond James Stadium, Tampa Bay, FL – Sunday, November 11th, 1:00 ET
Click Here For Handicapping Match-up Details
The Chargers know that they are in some trouble once again this week, as they have to go on the road to the Eastern Time Zone to take on a Tampa Bay team that is hungry. The Bucs are viewing this as one of the most important games of the year, and it will likely play be as much for a team that is eager to get back in the thick of the playoff race in the NFC. There is likely just one playoff spot up for grabs in this conference, and the Buccaneers are probably a 6-2 second half of the season away from getting it. San Diego meanwhile, only just snapped a three-game skid last week against Kansas City in a game that was rumored to be for Head Coach Norv Turner's job. We'll never know now, but we might find out that he is on the hottest seat in the NFL in the coming weeks, especially if his team gets blown away in this one. The Chargers have won and covered six of the last seven in this series dating back to 1987 though, so there has to be that level of confidence at minimum. San Diego is 8-1 all-time against Tampa Bay, and it has actually never lost at either the Old Sombrero or the New Sombrero.
Detroit Lions (4-4 SU, 3-4-1 ATS) @ Minnesota Vikings (5-4 SU, 3-5-1 ATS)
Spread: Detroit -1.5, Total: 47
Mall of America Field at the H.H.H. Metrodome, Minneapolis, MN – Sunday, November 11th, 1:00 ET
Click Here For Handicapping Match-up Details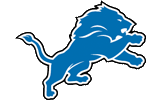 The first game of the season between the Vikes and the Lions might have been a heck of a lot different if not for a kick return and a punt return for a touchdown for the Vikings. Of course, the game might have been a heck of a lot different had these two teams been in this form and not the form they were in at that point. Many were leaving the Lions for dead, but back to back wins over the Seahawks and Jaguars leaves them just a half game out of the final playoff spot. Meanwhile, Minnesota has lost three out of four and is all of a sudden on the outside of the second season looking in. The win for the Vikes on September 30th snapped a string of three straight Detroit wins in this series. It must be noted though, the Detroit is just 1-7-2 ATS in its last 10 trips to the Metrodome, and it is rough to think that it is favored in this one in spite of that fact.
Denver Broncos (5-3 SU, 5-3 ATS) @ Carolina Panthers (2-6 SU, 4-4 ATS)
Spread: Denver -4, Total: 47
Bank of America Stadium, Charlotte, NC – Sunday, November 11th, 1:00 ET
Click Here For Handicapping Match-up Details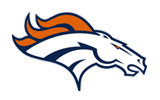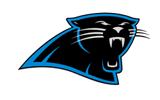 The Panthers at least managed to keep their season alive for the time being last week when they beat the Redskins at FedEx Field. Now, it's true that they have a lot of work to do to get back into the fight, but they are just two back in the loss column with plenty of time to play. Denver meanwhile, looks like it has turned on the jets and it ready to go with the afterburners. The team has won and covered three in a row, and it has outscored foes by a margin of 100-37 over the course of the last two and a half games. This is the fourth road game in the last five weeks though, and the third trip back to the East Coast in that stretch. It's going to be a grueling task for sure for Denver, especially knowing that the home team has won all three meetings and covered two of the three that these teams have played all-time against one another.
Atlanta Falcons (8-0 SU, 6-2 ATS) @ New Orleans Saints (3-5 SU, 4-4 ATS)
Spread: Atlanta -2.5, Total: 53.5
Mercedes Benz Superdome, New Orleans, LA – Sunday, November 11th, 1:00 ET
Click Here For Handicapping Match-up Details
When the season started, it was totally unfathomable to think that the Falcons would have a chance to come on the road to the Superdome and win a game… and then the Redskins and Chiefs both did it. Now, Atlanta figures to win this one more often than not as a short favorite, and it is trying to keep its perfect record intact. There are no worries about losing the NFC South, as that ship has clearly sailed. However, the Saints are still fighting to get back in the playoffs, and it is going to have the hometown crowd behind them in this one. This game means significantly more to the Saints than it does to the Falcons. The boys from the Bayou have won three in a row over Matty Ice and the Falcons, including last year's 45-16 romp right here in the Crescent City to help put Atlanta's season away and lock down the NFC South crown. It should be a high scoring game indeed, as both QB Matt Ryan and QB Drew Brees are both amongst the best quarterbacks in football.
New York Jets (3-5 SU, 5-3 ATS) @ Seattle Seahawks (5-4 SU, 6-3 ATS)
Spread: Seattle -6.5, Total: 38.5
CenturyLink Field, Seattle, WA – Sunday, November 11th, 4:05 ET
Click Here For Handicapping Match-up Details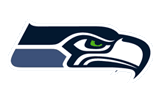 It's hard to believe that it was 14 years ago that QB Vinny Testaverde's helmet beat the Seahawks back when they were in the thick of the fight for the AFC playoff race. Little did we know that Seattle, which should have won that game, not beat the Jets again until 2008 when these teams met here at CenturyLink Field. This is also the first time since 1997 that Seattle is favored over New York. As it stands, this is a crucial game for both teams. The Seahawks are back on the right side of the playoff picture in the NFC, and they aren't going to want to blow that immediately, especially at home where they have yet to lose. The Jets meanwhile, have had a bye week to prepare for this one, and they are coming off of a debilitating losses to the Patriots and Dolphins that could have made the chase in the AFC East a heck of a lot closer than it currently is.
St. Louis Rams (3-5 SU, 5-3 ATS) @ San Francisco 49ers (6-2 SU, 5-3 ATS)
Spread: San Francisco -11, Total: 38.5
Candlestick Park, San Francisco, CA – Sunday, November 11th, 4:25 ET
Click Here For Handicapping Match-up Details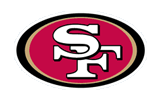 The Rams have a major problem in this game, and it is known as their offense. They have scored just a total of 10 offensive touchdowns this year in eight games, and now they have to go against a defense that has allowed exactly two touchdowns over the course of the last five games. The Niners have gone over 130 minutes of game time without conceding a touchdown, and that is one of the more remarkable stats in the league defensively this year. The Rams have been shut out in two of their last three trips to Candlestick Park as well, which really doesn't help matters either. These teams last met at the end of the last year, a 34-27 win for San Francisco which helped lock up the No. 2 seed in the NFC playoffs for the 49ers and helped ensure that the Rams would have the No. 2 pick in the NFL Draft. It was surely a win/win for both teams.
Dallas Cowboys (3-5 SU, 3-5 ATS) @ Philadelphia Eagles (3-5 SU, 2-6 ATS)
Spread: Pick 'Em, Total: 44.5
Lincoln Financial Field, Philadelphia, PA – Sunday, November 11th, 4:25 ET
Click Here For Handicapping Match-up Details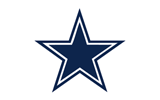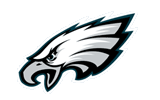 This is the national afternoon game on Sunday, but it really feels a heck of a lot more like a dud than anything else. The fans in the City of Brotherly Love have had enough of Head Coach Andy Reid and QB Michael Vick, though this duo is all that is left to root for at this point before the time goes through an entire purge and starts over. Remember that the playoffs aren't out of the question at this point though, as there are still just two games in the loss column separating Philly and the Giants at the head of the division. Dallas is in the same 3-5 predicament that the Eagles are in at this point, and it knows that it is going to be in a heck of a lot of trouble if it loses this one as well. Philly has won and covered three in a row in this series, but prior to that, the Cowboys had rewarded their bettors with five straight victories over the Eagles.
Houston Texans (7-1 SU, 6-2 ATS) @ Chicago Bears (7-1 SU, 5-2-1 ATS)
Spread: Chicago -1, Total: 41
Soldier Field, Chicago, IL – Sunday, November 11th, 8:20 ET
Click Here For Handicapping Match-up Details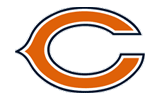 The Texans actually played their first ever game on Football Night in America just a few weeks ago, and that was the only game that they lost this year when they were crushed by Green Bay. Houston is going to want to prove that it is for real when it goes on the road to take on the Bears this weekend. The game means a lot to both teams, as both are gunning for the top spot in their respective conferences, but in the grand scheme of things, the difference between a win or a loss in a non-conference game probably isn't going to ultimately mean much in the end, though it feels like it does now. Chicago has never beaten the Texans in their history though, and that's bad news for the boys from the Midway. Not only has Houston collected a pair of wins, but it has outscored the Bears 55-29 in those two games.
Kansas City Chiefs (1-7 SU, 2-6 ATS) @ Pittsburgh Steelers (5-3 SU, 4-4 ATS)
Spread: Pittsburgh -12, Total: 42.5
Heinz Field, Pittsburgh, PA – Monday, November 12th, 8:30 ET
Click Here For Handicapping Match-up Details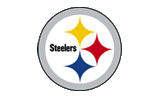 The Steelers and the Chiefs are basically on two different planets right now. Pittsburgh has won three straight games both SU and ATS to not just get back in the playoff picture, but to get back in the thick of things in the AFC North as well. Kansas City has lost five straight, is just 1-4 ATS in that timeframe, and it still has not had its first second of the year in which it has led a game. It is remarkable to think that, through eight games, that a team could not lead for a single second of game time (especially one with a win, no less!), and that's why Head Coach Romeo Crennel is probably spending his time away from practice preparing his resume. QB Brady Quinn at least won't start this week, as the ball has been given to QB Matt Cassel in the always rotating quarterback carousel in KC. The Chiefs have at least covered two straight in this series, but the last time that it won on the road against the Steelers was back in 1986.
The following two tabs change content below.
Aaron Ryan
Aaron Ryan has been in the sportswriting biz since the late-90s, and he has worked side by side with some of the best and brightest in sports gambling. Always searching for the best trends in sports, Andrew uses his brilliant math mind to his advantage to beat the books.
Latest posts by Aaron Ryan (see all)