NCAA Tournament Picks: Projecting the 2011 March Madness Bracketology (Updated 3/13)
Selection Sunday is here, and there are a ton of teams that are vying for those last spots in the NCAA Tournament. Here is a look at the teams that are already polishing their dancing shoes, and a look at our Bracketology and which teams might be in, or out of March Madness betting action.
Automatic Bids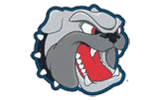 UNC Asheville Bulldogs: The Bulldogs were a true shock in the Big South Tournament, as they pulled the big time upset of the Coastal Carolina Chanticleers on their home court on Saturday, winning the Big South for the fourth time in school history. Keep an eye on Matt Dickey in the dance, as he is the most likely candidate to reall burn a big boy. He's averaging 15.4 points per game and is shooting 37.4 percent from beyond the arc. The bad news for UNC Asheville is that it might be stuck in a first round game this year as one of the worst four teams in the field.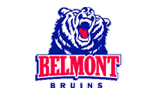 Belmont Bruins: The Bruins really thought that they could have snuck into the NCAA Tournament with an at large bid, but they don't have to now, as they won the Atlantic Sun crown in fine fashion on Saturday with an 87-46 drubbing of the North Florida Ospreys. It wasn't the hardest road in the world to win a conference crown, as UNF was the No. 6 seed that had already pulled off two upsets on the day, but that won't bother Belmont all that much. It has a very well rounded team, outscoring foes by 18.5 points per game this year. This was also the first team to win 30 games on the season and should be considered a threat in the first round for an upset of an unsuspecting foe.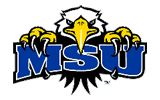 Morehead State Eagles: The Eagles got a real assist from the Tennessee Tech Golden Eagles, as the latter knocked off the No. 1 seed in the Ohio Valley, the Murray State Racers, the day before losing in the OVC finale to Morehead State. Still, this was a team that definitely deserved its place in the field of 68 this year. This won't be a big time seed by any means, but there is one position in which Morehead will definitely be dominating in basically regardless of the first round matchup, and that is at center. Kenneth Faried is averaging 17.6 points and 14.5 rebounds per game this season, and he is the all time leading rebounder in NCAA basketball history.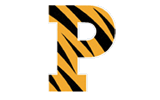 Princeton Tigers: Give the Princeton coaching staff all the credit in the world for making his team sit there on the court last Saturday as the Harvard Crimson celebrated their share of the Ivy League title for the first time in team history. The Tigers knew that there would be one more shot at redemption. That shot came on Saturday on the campus of the Yale Bulldogs, as they successfully took out the Crimson with a buzzer beater to win the league's automatic bid into the NCAA Tournament. The offense is frustrating to deal with for this team, and three pointers can soar from all over the place. Still, no one is resting on these guys this season, especially after what the Cornell Big Red did last year in March Madness.
Indiana State Sycamores: ISU was the team that we really had our eye during this whole Missouri Valley Tournament, but we never really thought that it would be able to get into the field of 68. Still, the Sycamores are a gritty team that play great defense, and they are rarely blown out of games. There aren't any huge studs on this team in terms of scoring, and they really are an undersized team. However, Dwayne Lathan and company are going to be ready to strike in the dance when given the opportunity. Especially with the great history of the Missouri Valley Conference, we aren't going to count these Sycamores out of any game in which they are playing.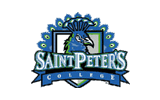 St. Peter's Peacocks: And who said that covering the NCAA basketball lines on a regular basis didn't finally pay dividends? There weren't many college basketball expert handicappers that really thought that the Peacocks had a chance in the MAAC Tournament, but they got the job done, and in fine fashion to boot. Knocking off the Fairfield Stags was definitely an accomplishment, but taking down the Iona Gaels one night later in the finale was the true thing of beauty. Again, this is another one of these teams that prides itself on its 'D' few teams in the country hold foes to a worse shooting percentage than St. Peter's does at 37.4 percent.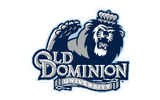 Old Dominion Monarchs: Okay, bubble teams. You can relax now. Old Dominion made sure that the CAA would only be sending two teams into the field of 68 in all likelihood now, as the VCU Rams were bounced out of the tournament in the finale and will likely be relegated to the NIT. The Monarchs were the first team that really already knew it was dancing that got an automatic bid, and they did so on the back of their bigs in the paint. Frank Hassel can go for a double-double against anyone in the country. The bottom line here for ODU, though: You win 27 games against a tough schedule and take down 17 scalps in the CAA, and you have yourself one heck of a team.
Wofford Terriers: It's hard to say that the team that was the defending conference champ really pulled off a huge "upset" in the SoCon, but not many really expected to see Wofford knock off the favored Charleston Cougars in the league finale on Monday. Last year, the Terriers were a team entire based upon defense, but this season, there is a great chance for the offense to shine under Noah Dahlman. Dahlman is averaging right at 20.0 points per game this year, and he is definitely going to be in the spotlight for the dance. You won't find a much hotter team right now, as Wofford has not only won eight straight games, but it has covered five straight on the NCAA basketball odds coming into March Madness as well.
Gonzaga Bulldogs: Late on Tuesday night in Sin City, the Bulldogs punched their ticket into the NCAA Tournament for the 13th straight time by beating the St. Mary's Gaels in the WCC Final. Did it matter? Probably not. Gonzaga was riding a tremendous winning streak and was likely in the field of 68 one way or the other, but it's always nice to get wins, especially over arch rivals. Robert Sacre, Elias Harris, and company are legit as they are every single season, and we learned a long, long time ago that the Zags are definitely not the bunch to overlook. Still, it feels like it's been quite awhile since Gonzaga had that epic run to the Elite 8, and it's going to be hard seeing how it can get through this first weekend of the dance as well.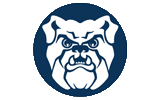 Butler Bulldogs: The near champs are back, and there are a ton of bubble teams that are really thankful for it. Butler captured the Horizon League crown on Tuesday night, beating the Wisconsin Milwaukee Panthers and avenging two regular season losses to them, and it did so with the odds stacked against it in a legitimate road game. Gordon Hayward is no longer around, but we aren't kidding ourselves about how good Matt Howard and Shelvin Mack really are. These two can definitely lead the way to another great run in the NCAA Tournament this year, though it is going to have to come out of a significantly less favorable seed than it did last season when the Dogs were a No. 5 seed.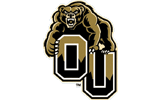 Oakland Golden Grizzlies: If you love teams that are just going to keep running at you and never really stop, the Golden Grizzlies are for you. Oakland has been fantastic all season long, and it has already proven that it can play with some of the best teams in the country. It nearly pulled off the upset against the Michigan State Spartans, and it did pull it off against the Tennessee Volunteers. This was clearly the best team in the Summit League all season long, and finishing 20-1 in conference play gave this team a deserving shot at the dance. Keith Benson is a double-double machine, and if the team going up against these guys doesn't have a big man to contend, the Grizz could run their way right into the second round of the tourney without any issues.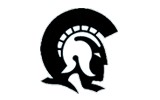 Arkansas Little Rock Trojans: If you didn't know the name Solomon Bozeman before (and we didn't expect you to), you should by now. Bozeman nailed the game winning shot that broke a two decade curse on Arkansas Little Rock, as it became one of the biggest surprises to get into the dance this season. Bozeman is good for 16.5 points per game this season, and he is going to be a lethal shooter that someone is going to have to look out for. Is this team an upstart in the making, or merely a product of a terrible conference? It's probably just a terrible conference, but only time will tell. The Trojans are definitely trendy right now though, and they have a lot of mojo on their side.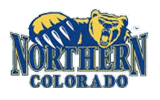 Northern Colorado Bears: Northern Colorado had to fight, scratch, and claw its way into the NCAA Tournament, but it is definitely a deserving team out of the Big Sky to be here in this game. Thanks to a stifling defense, the Bears are going to have a chance to give some fits to a really high seed in the tournament, as this unit really can lock down even the best teams in America. There's a huge star shining out of the Big Sky as well, as Devon Beitzel is one of the top scorers in the country that you have never heard of. He is accounting for 21.4 points per game, and he had a huge Big Sky Tournament to boot. If there is a man that is capable of pulling off this upset, this is it.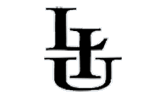 Long Island Blackbirds: After 27 wins and a heck of a fight from Robert Morris, Long Island finally punched its ticket into the NCAA Tournament. No one is really expecting all that much out of the NEC champs, but it's definitely nice to see the Blackbirds in this field. Jamal Olasewere came up huge, scoring 31 points and dragging down 11 boards in the finale against the Colonials, and it was just more proof of how this team can really beat you in a number of ways. The Blackbirds averaged 82.6 points per game this season, ranking No. 6 in the country, but imagine how great of a team they would be in they could hit free throws? Averaging just 64.5 percent from the foul line is a big, fat "Yuck" for this team.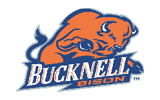 Bucknell Bison: It really wasn't all that surprising for the Bison to make it through the Patriot League Tournament, as they really dominated the proceedings every single step of the way. They ended up at 16-1 including the conference tournament, and they really are deserving of not just a bid in the NCAA Tournament, but a respectable one at that. This is a team that shoots better than 40 percent from beyond the arc, something that not a lot of teams can say that they do. Bucknell is also a 78 percent foul shooting team, which ranks in the Top 5 in America. Seven different men are used in this rotation regularly, and all seven are good for at least seven points per game. They all shoot, the all score, they all pass the ball, they all can shoot from anywhere on the court, they all rebound, and they all defend. That's why this team can be one of the most dangerous mid majors in the entire NCAA Tournament.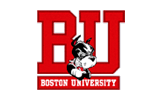 Boston U Terriers: Boston U really got a bit lucky all the way through the America East Tournament, as it really never had to play any of the toughest competitors that the league had to offer. However, it got the job done with a stifling defense and a mind blowing slow style of play. This is a team that can definitely impose its will on you, and if it does, games can get really, really ugly. The question out there is how this team is going to end up really scoring when push comes to shove. 65.2 points per game doesn't scare us all that much. However, John Holland is a big guy to watch, as he is leading this team in scoring (19.2 points per game) and rebounds (5.9 boards per game), and he was the America East Player of the Year. He had 27 in the league finale against the Stony Brook Seawolves, and he'll have to be huge for the Terriers to have any shot in the tourney.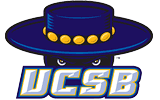 UC Santa Barbara Gauchos: This is the second straight season in which the Gauchos are dancing, as they topped the Long Beach State 49ers both seasons. They only ended up finishing at .500 in conference play this regular season, but they turned it on when they had to and are now in the NCAA Tournament. This is a team with a lot of experience and one big time star in Orlando Johnson, who is averaging 21.1 points per game. Don't count UCSB out. These guys can play, and they can play with some of the best and brightest in the country if given the chance. The Gauchos need to play the perfect game, but if they do and get the crowd on their side, some unsuspecting big time seeds could be in danger.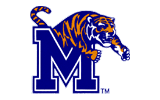 Memphis Tigers: Memphis snared the C-USA title on Saturday, and it seemed awfully merciful that it got the job done. It would've been a real shock for the Tigers to be left out of the field of 68, but it was clear that it had to win in El Paso against the Miners on Saturday to have that chance. Pressure defense is the key for Memphis, as there are a ton of players that rotate in and out to help the cause. The question is who is going to step up and take the big shot down the stretch for this team? Wesley Witherspoon has been a major disappointment this year, but he can make amends for all of that by helping Memphis in the dance.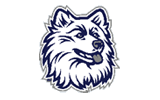 Connecticut Huskies: There isn't a team that shot up further in the bracket over the course of this week than UConn, as this was probably an eight or a nine seed before the magical run to the Big East Championship. Beating this team is as simple as stopping one man: Kemba Walker. However, no one in the Big East Tournament was able to stop him even though he averaged right around 38 minutes per game in those five outings in a span of five days. There's no team with more positive mojo right now than the Huskies, and they might be able to parlay that into a great run in March Madness as well. Anything short of the Sweet 16 would be a brutal disappointment for Head Coach Jim Calhoun and company, especially after all of the recruiting violations that came to light this season.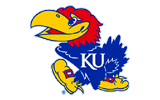 Kansas Jayhawks: Kansas was the deepest team in the Big XII all season long, and it avenged that one horrifying loss to the Texas Longhorns in a big way on Saturday to take down the league title. Head Coach Bill Self just has a plethora of options to turn to in the backcourt, especially with guys like Tyshawn Taylor and Josh Selby coming off of the bench. However, his bread and butter is the men in the middle. The Morris twins, Markieff and Marcus are both fantastic stars, and they are both tremendous grinders on the inside. Both are double-double potentials every single night, and if they can keep it going, this is a team that will not make the same mistake it did last season when it got bounced in the second round against Northern Iowa.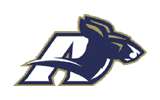 Akron Zips: We know that the MAC has had a history of some big time upsets in the past, but the Zips just don't have the potential to get the job done in all likelihood. There are a lot of scoring options, but none are the fantastic types of players that it takes to knock down the big shots in the clutch on a regular basis. Case in point: The team's leading scorer, Nikola Cventinovic only had four points in the MAC Championship Game against the Kent State Golden Flashes. However, thanks to some great defense and some OT magic, Akron was able to get the job done, and it has earned its place into the NCAA Tournament.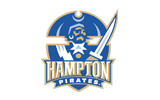 Hampton Pirates: We know that the Pirates won't have this type of luck in the NCAA Tournament, but they really did crack down the defensive intensity against the MEAC this season. Though they only went 11-5 in conference in the regular season, they were clearly the best team in the bunch and deserve to be dancing. Teams only shoot 37.9 percent against this team from the field, ranking No. 4 in the country. Darrion Pellum and Kwame Morgan are the only two hopes for scoring, as they're at 17.7 and 16.5 points per game respectively, but they're both shooting under 39 percent for the year.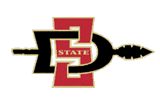 San Diego State Aztecs: The Aztecs are definitely a team to watch out for, as they beat every team they run up across this season at least once. The only two losses both came to the BYU Cougars, losses that were avenged when the marbles were really all in the center of the table in the MWC title tussle. There's no doubt that a team with 32 wins, regardless of who they have come against, is legit, and SDSU is no exception. Opponents only average 58.9 points per game against the Aztecs, but they can fill up the stat sheet as well, averaging 72.2 points per game. Kawhi Leonard is the man to watch, as he could be a dark horse for MVP of this tournament if the Aztecs last long enough. Leonard is averaging 15.4 points and 10.7 rebounds per game.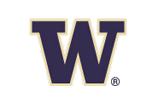 Washington Huskies: The Huskies were probably bubble material before the Pac-10 Tournament got started, but they soared through this tourney and really cemented a spot in the field before the finale for the second straight season. Many think that U-Dub underachieved this year, and those people are probably right. There's a reason that this team snuck under the radar and got into the Sweet 16 last season. Isaiah Thomas and Matthew Bryan-Amaning make a great outside-inside duo. We also have to remember that Venoy Overton will be back in the fold as well after being suspended for the Pac-10 Tournament. We might not have seen the best out of this team yet.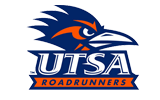 Texas San Antonio Roadrunners: Whoa. We didn't see this one coming. The Roadrunners were the No. 7 seed in the Southland Tournament, and no one really gave them a chance to get the job done. However, they did just that, upsetting the McNeese State Cowboys in the finale to make it here to March Madness. Jeromie Hill had himself a fantastic tournament, scoring 25 points both in the first round against the Northwestern State Demons and in the finale against McNeese State. Playing defense really isn't this team's strong suit though, and if the Southland teams in a soft schedule dropped just under 70 points per game on these guys, how many are the big time tourney teams going to score?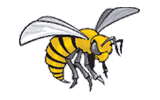 Alabama State Hornets: If Alabama State even makes it into the main tournament, we'd be a little surprised. However, this is a team that has only been beaten once since the start of February, and there definitely is something to be said about that. The truth of the matter is that the SWAC Tournament didn't end up being that challenging, especially since the top seed ended up being a farce in the Texas Southern Tigers. The Hornets have only allowed more than 68 points once since the start of February, but there is no doubt that that will probably be changing in the near future. This is a team that is going to be overmatched against 67 of the best teams in the land.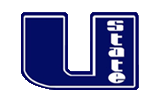 Utah State Aggies: The rest of the bubble teams are sending a big old thank you note to Utah State for winning the WAC and keeping the bubble as is. The Aggies were the best team in this conference all season long, but there is a huge question about how good these guys really are. Sure, they beat the St. Mary's Gaels in Moraga, but that was their only Top 100 RPI win of the entire season. Not good. If there is one team that has a ton to prove in the dance, this is it, as Utah State really needs to command respect to have any shot of survival against the big boys. Don't be shocked though, if this is a one and done team that doesn't end up proving to be anything more than a paper tiger.
Bracketology
Notes: (As Of Games Completed 3/12) (Projected Automatic Qualifiers in Italics, Conference Winners in Bold) (* Denotes First Round Game Foes)
1 Seeds
Duke Blue Devils, Ohio State Buckeyes, Kansas Jayhawks, Pittsburgh Panthers
2 Seeds
Notre Dame Fighting Irish, North Carolina Tar Heels, San Diego State Aztecs, Texas Longhorns
3 Seeds
BYU Cougars, Florida Gators, Connecticut Huskies, Kentucky Wildcats
4 Seeds
Louisville Cardinals, Syracuse Orange, Purdue Boilermakers, Wisconsin Badgers
5 Seeds
Arizona Wildcats, Kansas State Wildcats, St. John's Red Storm, Vanderbilt Commodores
6 Seeds
Georgetown Hoyas, West Virginia Mountaineers, Xavier Musketeers, Cincinnati Bearcats
7 Seeds
Texas A&M Aggies, Temple Owls, UNLV Runnin' Rebels, Old Dominion Monarchs
8 Seeds
Washington Huskies, Missouri Tigers, Utah State Aggies, George Mason Patriots
9 Seeds
Florida State Seminoles, Tennessee Volunteers, UCLA Bruins, Gonzaga Bulldogs
10 Seeds
Butler Bulldogs, Michigan Wolverines, Richmond Spiders, Marquette Golden Eagles
11 Seeds
St. Mary's Gaels, Villanova Wildcats, Virginia Tech Hokies, Illinois Fighting Illini
12 Seeds
Clemson Tigers, Oakland Golden Grizzlies, Colorado Buffaloes*, Michigan State Spartans*, Alabama Crimson Tide*, Boston College Eagles*
13 Seeds
Wofford Terriers, Belmont Bruins, Memphis Tigers, Indiana State Sycamores
14 Seeds
Princeton Tigers, Morehead State Eagles, Bucknell Bison, Long Island Blackbirds
15 Seeds
UC Santa Barbara Gauchos, Boston Terriers, St. Peter's Peacocks, UNC Asheville Bulldogs
16 Seeds
Akron Zips, Northern Colorado Bears, Arkansas Little Rock Trojans*, Alabama State Hornets*, Texas San Antonio Roadrunners*, Hampton Pirates*
The following two tabs change content below.