NCAA Tournament Odds: Vermont vs. Lamar Preview
Wednesday's play-in game kicks off the doubleheader taking place in Dayton on the eve of the first full day of the NCAA Tournament. The Vermont Catamounts and the Lamar Cardinals will do battle in college basketball betting action to see which team ultimately goes on to face the North Carolina Tar Heels later in the week.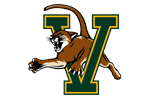 America East was never really one of the better conferences in the game this year, and it is no surprise that Vermont is here in Dayton and having to play in to get to the main bracket. The team won 23 games this year, and it really did so on the back of its defense, which allowed just 60.5 points per game on the campaign. It certainly wasn't a team that was all that great offensively, as there were some shooters that were just downright terrible this year. Four McGlynn is one of those players that we don't think all that much about. He shot 39.3percent from the floor, and he often takes some wild shots, but he still is the team's leading scorer at 12.0 points per game. Matt Glass is a bit more of a sharpshooter from beyond the arc, and though he is a bigger man, he is still good for 11.9 points per game. Still, there are some big problems to discuss. Rebounding the basketball is often difficult, especially if Brian Voelkel isn't doing well on the glass. He is the only man that is averaging even four boards per game. Foul trouble is often problematic as well, especially for Glass and Luke Apfeld, the team's third best scorer at 10.2 points per game.
Join the BTB Expert Handicappers right now! Click Here for our guaranteed March Madness picks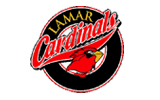 Odds have it, you probably didn't know a heck of a lot about Lamar basketball until a few weeks ago when Head Coach Pat Knight (whom you probably had no clue came to Lamar after getting fired by Texas Tech) went on a rampage with the media by calling out all of his seniors as the "worst group of seniors ever." Call him crazy, or just call him a chip off of the old block, but Knight's antics apparently worked, because the team hasn't been beaten since that point, and it is now here in March Madness. The Selection Committee elected to put Lamar here instead of UNC Asheville, and we aren't so sure that was a wise choice. The Southland was solid this year, and in spite of the claims that Knight might have, this is a team that does have some decent senior leadership. Mike James is on fire, coming off of a 26 point effort in the league's championship against the McNeese State Cowboys. He is now averaging 17.2 points per game, the top Cardinal in that category.
The Final Word: We are a bit inquisitive as to why Lamar is here, but we still think that we are going to want to make sure that the points are on our side in this one. This is a relatively evenly matched game between two teams that would both be solid No. 15s in a lot of other years in the field. Take Vermont and the points, knowing that this could be a great game that turns out to be a real tossup.
Vermont Catamounts @ Lamar Cardinals Pick: Vermont Catamounts +3.5
The following two tabs change content below.
Adam Markowitz
is a staff writer living in the Orlando area. He has covered NFL, MLB, college football, CFL, AFL, NBA, college basketball, NASCAR, golf, tennis, and the NHL for a number of various outlets in his career, and he has been published by a number of different media outlets, including the Orlando Sentinel and the Wall Street Journal.
Latest posts by Adam Markowitz (see all)