NCAA Tournament Betting Matchups: #5s vs. #12s
Michigan State Spartans
(24-8, #5 Midwest Region)
How They Got Here: The Spartans made a name for themselves last year by running all the way to the NCAA Championship Game before getting crushed by North Carolina. This year wasn't as successfully, but MSU was never in doubt on an at-large bid, unlike the Heels, who played their first NIT game on Tuesday night.
Player to Watch: F Raymar Morgan really was never the same from his falling off point in last year's tournament. Yes, 11.5 PPG this year was okay, but more was expected from the veteran. He may be able to answer the bell in the dance this year.
Expectations: Considering that MSU largely has the same team this year that it did a year ago in the NCAA Tournament, HC Tom Izzo is expected to work miracles with this team. It just doesn't look like it's possible this year though. Just getting to the second week would be great.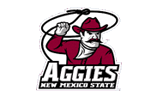 New Mexico State Aggies
(22-11, #12 Midwest Region)
How They Got Here: The Aggies got here by taking a spot to the tournament away from a team like Virginia Tech. They upset Utah State in the WAC Final a day after bouncing the hosts of the tournament, Nevada. Needless to say, the road wasn't an easy one.
Player to Watch: G Jahmar Young is averaging over 20 PPG this year, and he's going to be difficult for anyone on MSU's roster to body well with. He's tallied at least nine points in every game this season.
Expectations: Pistol Pete just has to be happy to be dancing. Considering the fact that this team is a huge underdog to Michigan State in Round 1, there isn't much in the way of expectations, but a team that's playing this loosey-goosey is very dangerous.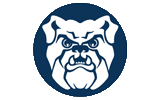 Butler Bulldogs
(28-4, #5 West Region)
How They Got Here: Any time you can win 20 straight games in conference play over the course of the season, you've done something right. That's what Butler did, and that's why they were rewarded with a #5 seed in the NCAA Tournament.
Player to Watch: The Bulldogs will rotate a trillion guys if they can every single night, but F Gordon Hayward is the man to watch on a regular basis. He averaged 15.5 PPG and 8.5 RPG this year, and he'll have a great battle on the inside against UTEP's F Derrick Caracter.
Expectations: It's been awhile since Butler made a real deep run into the dance, and considering how hot his team is right now, it'd be really disappointing if it doesn't make it to the second weekend of this tournament. The Bulldogs have a rocky road ahead of them though in a very, very tough West Region.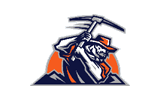 UTEP Miners
(26-6, #12 West Region)
How They Got Here: Apparently, the Miners were given one of the last two tickets to the dance after they lost in the C-USA title game to Houston last Saturday. They dominated their conference all season long, and to many, it was surprising how bad of a seeding this team was given.
Player to Watch: G Randy Culpepper wasn't at his best in the C-USA championship, but even on a relatively off night, he still scored 20 points. Culpepper has the ability to go for 40 against anyone in the country, but he'll find the sledding tough against the Bulldogs stout 'D'.
Expectations: Many think that the Miners have what it takes to bounce Butler from this tournament. That's a lofty, yet reasonable expectation for a team that is playing with a chip on its shoulder. UTEP will, at bare minimum, probably put up a great fight.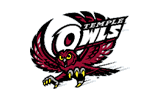 Temple Owls
(29-5, #5 East Region)
How They Got Here: Let's face it. The Owls got here by playing some of the hardest-nosed defense in the land. That's how they won 29 games, that's how they won the A-10 Championship, and that's how they're going to live and die in the dance.
Player to Watch: You need three point shooters to win in March, and Temple has a great one in G Juan Fernandez. He's shooting 46.1% from long range this year, and his 12.6 PPG is second on the team.
Expectations: This season has been talked about as the year of the Owls for quite some time. An early exit from the NCAA Tournament would be incredibly disappointing. Temple feels it can get past any team in the country, so the unrealistic expectations are off the charts. Getting into the second week would be a reasonable goal.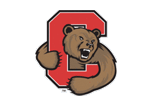 Cornell Big Red
(27-4, #12 East Region)
How They Got Here: The Big Red never really had their NCAA Tournament bid in doubt this year, as they led the Ivy League wire to wire and was even ranked in the Top 25 for a few weeks as well. They're the only team in this tournament that became popular with a loss, as that close defeat at Allen Fieldhouse put Cornell on the map.
Player to Watch: F Ryan Wittner is the main man who is going to expected to carry the Big Red through Temple's tough 'D'. He's averaging over 17 PPG this year, and could go off for 20 in the blink of an eye, as he is a 42% three-point shooter.
Expectations: If you listen to ESPN's Jay Bilas, it's Final Four or bust for the Big Red. However, far more realistically, if you're the Ivy League champs, one upset would be nice, but even then, no one is really expecting a whole heck of a lot.
Texas A&M Aggies
(23-9, #5 South Region)
How They Got Here: The Aggies played tremendous basketball at times in the Big XII this season, and even though they never did beat Kansas in three tries, they still proved that they can battle with anyone in the country, making them very deserving of this #5 seed.
Player to Watch: Without G Derrick Roland in the lineup, the Aggies are going to have to turn to G Donald Sloan to pick up the scoring slack. He put up 47 points in two Big XII Tournament games this year and has proven to be a real threat at 18.0 PPG.
Expectations: When Roland was lost for the year, the expectations for this team sort of went out the window. However, A&M will still want to show well in this tournament, as it is a part of the high expectations of the Big XII.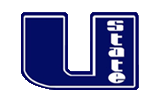 Utah State Aggies
(27-7, #12 South Region)
How They Got Here: Utah State had one of the nation's longest winning streaks going before getting knocked off by New Mexico State in the WAC Championship. It's surprising to see that this team, along with UTEP, were considered the final two teams in the field after being locks just a few weeks before.
Player to Watch: G Jared Quayle has been lighting up the scoreboard for the L/4 games. His 25 point showing in the WAC finale brought his average up to 17.8 PPG in his L/4, a far cry from the 11.9 PPG he averaged on the season.
Expectations: Utah State will tell you that a first round upset is an expectation, not just a pipe dream. The Aggies are solid, and they have a number of blowout wins to prove it. However, none of those teams that they blew out came from the Big XII
The following two tabs change content below.