NCAA Tournament Betting Matchups: #2s vs. #15s
Ohio State Buckeyes
(27-7, #2 Midwest Region)
How They Got Here: All together now: Thank you Evan Turner. With the All-American and AP Player of the Year in the lineup, the Buckeyes were virtually unstoppable this year, and they must feel as though they were deserving of a #1 seed after winning the Big Ten Tournament with ease over Minnesota on Sunday.
Player to Watch: The aforementioned Turner is a guard that can simply do it all. He scores, he passes, he rebounds, he blocks shots, and he probably will sell popcorn at halftime if you ask him to. He scored 62 combined points in his L/2 Big Ten Tourney games and played well over 85 minutes in them.
Expectations: Anything less than a trip to the Final Four will be very disappointing for HC Thad Motta's team, but it's just unrealistic to think this team can fire back and go far in this tournament after playing so hard in the Big Ten Tournament with a team that just isn't that deep.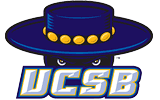 Santa Barbara Gauchos
(20-9, #15 Midwest Region)
How They Got Here: The Gauchos won the Big West Tournament behind 20 points from G Orlando Johnson. Now, they're looking to prove that they belong in with the big boys after a 20-win season.
Player to Watch: F James Nunnally is a star in the making for UCSB. He scored 14.8 PPG and brought down 5.5 RPG this year, and he's clearly going to be the cornerstone of this team for a couple more seasons.
Expectations: The Gauchos aren't quite there yet, but they're a young team that is lucky to be gaining this experience. Anything they learn from the Buckeyes will go a long way towards helping them reach this point again next year with largely the same group of guys on the court.
Kansas State Wildcats
(26-7, #2 West Region)
How They Got Here: Saying that you've got seven losses isn't anything truly special nowadays. But when three of those seven came against the #1 team in the country, now we're talking! The Wildcats were a very deserving #2 seed, as they were the second best team in the Big XII all year long.
Player to Watch: G Jacob Pullen can bring the house down with three pointer after three pointer, and he's become a real fan favorite in Manhattan. He led KSU in scoring this year with 18.9 PPG.
Expectations: You've got to go back eons to find the last time that the Wildcats made the Sweet 16. This is the year that they're expected to get over the hump, as their draw isn't all that difficult. As long as nothing unforeseen happens, a trip into the second weekend of the tourney is a realistic goal.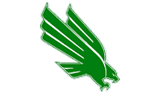 North Texas Mean Green
(24-8, #15 West Region)
How They Got Here: Winning the Sun Belt wasn't enough to keep the Mean Green in a realistic position to win a first round NCAA Tournament game, but at least they're dancing. UNT is one of the hottest ATS teams in the country at 17-5-1 ATS in its L/23 games.
Player to Watch: F Eric Tramiel had two absolutely monster games for the Mean Green in the Sun Belt Tournament. He went for 22 and 17 in the quarterfinals against Louisiana-Monroe, and followed that up two nights later with 20 and 10 against Troy in the finale.
Expectations: There's absolutely no pressure on the Mean Green in this one because they're just expected to get slaughtered by yet another great Big XII team. Anything more than that is a bonus. A shocking victory would merely be icing on the cake.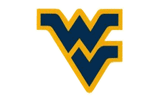 West Virginia Mountaineers
(27-6, #2 East Region)
How They Got Here: Thanks to the play of F Da'Sean Butler, the Mountaineers were clearly the top #2 seed in the draw after winning the Big East Tournament at Madison Square Garden last week. HC Bob Huggins' team was solid all year long and very deserving of this distinction.
Player to Watch: Even though the 'Neers weren't even scoring 60 points most nights at MSG, Butler was still scoring his 20+ points. The rest of the team is going to have to step up around him at some point to pick up the slack.
Expectations: Huggy Bear thinks that this team can win the National Championship. It's a reasonable goal, but it's not going to happen. Running into a brick "Wall" of Kentucky in the Elite 8 will be this team's undoing if it doesn't happen earlier than that.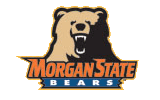 Morgan State Bears
(27-9, #15 East Region)
How They Got Here: The Bears won the MEAC with ease this year, and unlike most MEAC teams before them that had to play as either #16 seeds or in the play-in game, MSU is going to have a shot against an at least remotely reasonable foe.
Player to Watch: G Reggie Holmes is one of the best pure scorers in America that you probably know nothing about. He averaged 21.7 PPG this season, and he's leading an offense that is scoring a hefty 76.8 PPG.
Expectations: The MEAC is still in search of some respect in the college basketball world, and a good showing against the Mountaineers would go a long way in helping that cause. However, it's just not going to be enough. WVU is just too strong for the Bears to compete.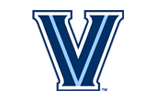 Villanova Wildcats
(24-7, #2 South Region)
How They Got Here: HC Jay Wright's club earned this #2 seed based on early season performances and its solid history in the NCAA Tournament. A first game exit from the Big East Tournament maybe should've left this team as a #3.
Player to Watch: G Scottie Reynolds was the player that made the run down the lane and buried the Panthers in last year's Elite 8, and he's back again to try to help bring the Cats back to the Final Four. He led the team in scoring at 18.5 PPG this year.
Expectations: Wright is going to take plenty of criticism if Villanova doesn't have a good showing in this tournament. He'd better be right that his team was just stuck in the Big East rut at the end of the season and be set to make a march towards the Final Four once again.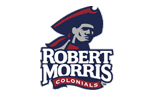 Robert Morris Colonials
(23-11, #15 South Region)
How They Got Here: Robert Morris won the NEC Championship over Quinnipiac in a brutally close game that sent the Colonials dancing. Winning three games in six days was a welcome change for a squad that had lost two of its L/3 prior to the conference tournament.
Player to Watch: On a day where the rest of his team really faltered offensively, G Karon Abraham stepped up and scored 16 points in the NEC finale for his seventh straight double digit point scoring effort.
Expectations: Just like most #15 seeds, the Colonials are certainly just happy to be in this tournament, especially after not winning the NEC regular season crown. The hope is that Robert Morris can catch Villanova napping. The expectation is a blowout.
The following two tabs change content below.