NCAA Tournament Betting Matchups: #1s vs. #16s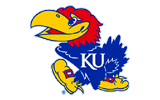 Kansas Jayhawks
(32-2, #1 Midwest Region)
How They Got Here: The Jayhawks captured the top seed in the Midwest by winning the Big XII crown and putting together a fantastic regular season. They're clearly one of the deepest teams in the country, but they don't look like a team that has quite turned it on as of yet.
Player to Watch: C Cole Aldrich is the heart and soul of this team. Even though he isn't the best scorer of the bunch (11.2 PPG), he can take a game over in the paint, as demonstrated by his 9.9 RPG in '09-'10.
Expectations: Anything less than a Final Four appearance will be considered a brutal disappointment for this team, but with the way that it has played with fire all season long, an earlier exit than that seems like it could be possible. Expect to see the Jayhawks get bounced in the Elite 8 in a very difficult bracket.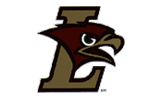 Lehigh Mountain Hawks
(22-10, #16 Midwest Region)
How They Got Here: Lehigh largely dominated the Patriot League tournament by coasting to three victories by an average MOV of 18.7 PPG. Even though the Mountain Hawks have won five straight, they still were only narrowly left out of the play-in game.
Player to Watch: G CJ McCollum is a big time score at 18.8 points per game. He was even stronger than that down the stretch (25.3 PPG L/9), and will have to be totally unconscious to wear down the Jayhawks.
Expectations: There really aren't any expectations here for Lehigh. There's a reason that this team is a 25.5-point underdog against the top overall seed in this tournament. If the Mountain Hawks can at least keep the game respectable looking for a half of basketball, they should feel accomplished.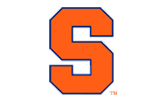 Syracuse Orange
(28-4, #1 West Region)
How They Got Here: It clearly wasn't the greatest Big East Tournament in the world for the Cuse, who were one and done after losing to Georgetown. However, Syracuse earned a #1 seed by beating up the rest of the nation all year in the regular season. HC Jim Boeheim will be happy never to see Louisville again after the Cards handed his squad two losses this year.
Player to Watch: F Arinze Onuaku suffered a nasty looking injury at the end of the Georgetown game. His health is paramount for the Orange, who would sorely miss his 10.5 PPG if he was out of the lineup.
Expectations: As long as Onuaku is healthy, this is still the best team in the West Bracket. Relatively speaking, this is an easy march to the Final Four. Look for the Orange to be cutting down the nets in Salt Lake City before moving on to Indy for the Final Four.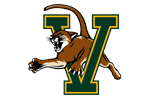 Vermont Catamounts
(25-9, #16 West Region)
How They Got Here: It took some help from Boston U to ditch Stony Brook out of the America East Tournament, but when it was said and done, home court advantage led the Catamounts back to the dance for the first time since '05.
Player to Watch: F Marqus Blakely is going to be a real pain defensively for the Orange to deal with. Blakely is averaging 2.4 steals, 1.9 blocks, and 9.4 rebounds per game for Vermont, and he's the leading scorer at 17.4 points per game to boot.
Expectations: Can the Catamounts wake up the echoes from that '05 tournament in which they beat this same Syracuse team in the first round? Not so fast. This is a nice story and a decent club that probably deserved better than a 16 seed, but when push comes to shove, it's still largely overmatched and will be an easily dismissed team in its first game.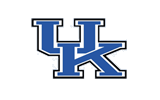 Kentucky Wildcats
(32-2, #1 East Region)
How They Got Here: To put it mildly, the Wildcats got here because they were the best team in a respectable conference. Kentucky earned the SEC Championship by beating Mississippi State in overtime, but a #1 seed was already certainly wrapped up before that point.
Player to Watch: Where else could we go with this than G John Wall? One of the Naismith Award candidates this season, Wall averaged 17.0 points, 6.3 assists, and 1.8 steals per game as a true freshman. He's going to be expected to make a big time name for himself over these next three weeks.
Expectations: HC John Calipari knows that this team won't be nearly as strong next year, as Wall and Fs Patrick Patterson and DeMarcus Cousins are going pro. He'll keep the team together to win the East Region even though there may be some adversity along the way.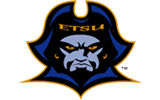 East Tennessee State Buccaneers
(20-14, #16 East Region)
How They Got Here: The Atlantic Sun was tight all year long, but the Buccaneers proved to be the best of the bunch, as they disposed of Mercer on its home court to win the conference to go dancing for the second straight year.
Player to Watch: G Micah Williams is one of the few holdovers from last year's tournament team. He's second amongst Buccaneers this year with 12.5 points per game. He's also the team's best three-point shooter at 35.1%, but he'll need to do a lot better than that to stick with the Cats.
Expectations: In fairness, this is a team that has already exceeded its own expectations for the year. Look for ETSU to hold its heads up high in this one and not get totally run off the court, but even if the Bucs lose by 40, there's nothing to be ashamed of from this season.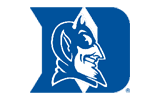 Duke Blue Devils
(29-5, #1 South Region)
How They Got Here: The ACC might've been a down conference this year, but the Dookies still blew through a tough schedule with no problems this entire year. As a reward for winning the conference tournament, albeit against a weaker set of teams than was originally expected, Coach K's club was given a #1 seed and the ability to stay relatively close to home.
Player to Watch: F Kyle Singler is hot and cold for the Blue Devils, but he's usually a lot more hot than otherwise. He went off for 22.5 PPG in his L/4, and he'll have to be big to bring out a big guy from the paint.
Expectations: Many think this is a very weak South Bracket, and largely, they're right. But the weakness starts right at the very top with the Dookies, who, for our money, is the worst of the #1 seeds. Someone's going to pick this team off, and it could come very, very early. Expectations are high again from the Cameron Crazies, but their perception is greater than what the reality will actually be.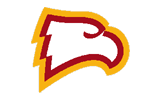 Winthrop Eagles
(19-13, #16 South Region)
How They Got Here: It took a mammoth upset in the Big South Final over Coastal Carolina, but the Eagles proved to be worthy and took out the Chanticleers to advance to the play-in game of the tournament.
Player to Watch: There aren't a ton of huge scoring threats on this team, but F Mantoris Robinson will do a little bit of everything for Winthrop. He's got four double digit scoring games under his belt in his L/5 and is a solid post player averaging 6.2 RPGs.
Expectations: Even though all Winthrop supporters should just be happy that the team is still playing basketball into the middle of March, a loss to the SWAC champions would be awfully disappointing. The Eagles will at least want to march on to the real dance to feel content.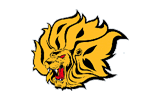 Arkansas-Pine Bluff Golden Lions
(17-15, #16 South Region)
How They Got Here: The Golden Lions aren't going to be proud of the fact that they only scored 50 points in their conference championship game, but a ticket to the dance is a ticket to the dance. Thanks to the surprising early exit from the SWAC Tournament by Jackson State, Arkansas-Pine Bluff seized its chance to go dancing.
Player to Watch: G Terrance Calvin is certainly a streaky player, and he'll be the difference maker if the Golden Lions advance on Tuesday night. He's averaging 10.8 points, 5.1 rebounds, and 4.1 assists per game.
Expectations: If you're picking your tournament brackets based on who has the coolest logo, you've got high expectations from the Golden Lions. But if you're taking any approach that is far more logical than that, anything you get out of the SWAC Champs will be a bonus.
The following two tabs change content below.