NCAA Football Pick: Virginia vs. Miami Pick
Updated: October 26, 2011
ACC Coastal Division rivals square off in South Beach on Thursday night, as football betting fans will dig into the duel between the Virginia Cavaliers and the Miami Hurricanes.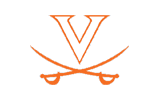 One look at Virginia's schedule this year, and you can't help but be just a tad confused. The team has a win over a then undefeated Georgia Tech team, but it also lost to Southern Miss and barely escaped Indiana and Idaho. QB Michael Rocco is not all that great, as he is only averaging 6.5 yards per pass attempt and has double the interceptions (8) as he does touchdowns (4), and the running game is really nothing to write home about either. So it is truly a wonder how the Cavvies are 4-3 and just two wins away from bowl eligibility. It's the defense that has really stepped up at times, allowing 314.3 yards per game and 23.0 points per game. That being said, we have to remember all of the teams that have already showed up on the schedule this year, and we know that things aren't going to be nearly that easy this time around in Miami. Of course, the Cavs have a great history in this series, pulling the upset of the Hurricanes last year at home as two touchdown pups, and shutting the doors down in Coral Gables for the final home game at the old Orange Bowl with a 48-0 whipping of the hosts.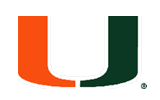 The Hurricanes have the exact same record as the Cavaliers do, but they really feel like they're a lot better team. QB Jacory Harris has his offense moving, having scored at least 30 points in three out of four games against some relatively top notch competition. The win last week over Georgia Tech was convincing at 24-7, as the triple option offense just had nothing going from start to finish in that game for the Ramblin' Wreck (who look more like a train wreck right now than anything else). Miami's narrow loss to the Virginia Tech Hokies was expected, but at least it stayed competitive in the game. Sure, that probably means that the ACC Championship is out of the question, but finishing this year with eight wins and a decent bowl game is still potentially in the cards, which isn't all that bad for a team that had the ability to really be ravished by the NCAA with all of the off the field problems swarming around the program before the year even kicked off.
Virginia Cavaliers @ Miami Hurricanes Pick: We hate laying two touchdowns in conference games, but the Canes at least think that they are getting their swagger back. If they do, this will be another one of these 24-7 type of games like they played last week against Georgia Tech. The difference this time around though, is that the level of competition isn't nearly as good. Look for a three score win for the hosts.
College Football Pick: Miami Hurricanes -14 at Bookmaker Sportsbook.
The following two tabs change content below.
Adam Markowitz
is a staff writer living in the Orlando area. He has covered NFL, MLB, college football, CFL, AFL, NBA, college basketball, NASCAR, golf, tennis, and the NHL for a number of various outlets in his career, and he has been published by a number of different media outlets, including the Orlando Sentinel and the Wall Street Journal.
Latest posts by Adam Markowitz (see all)